Bentley is testing its upcoming Continental GT Convertible at the Nürburgring with ambitions of making the 2019 model its sportiest drop-top yet.
Due on sale in 2019, it's expected to follow the example of the recently launched coupé and be offered exclusively with a W12 engine initially, although a lighter V8 version will follow.
The latest sighting follows one in Britain, where Autocar reader Nigel Hart saw a car at a motorway service station in Cheshire. Insurance database information showed that it was running with a 6.0-litre engine that's expected to be identical in spec to its sibling's, so will offer 626bhp and 664lb ft of torque. The unit is shared with the Bentayga but has been fine-tuned for the two-door's use.
A 4.0-litre V8 version is due later in both the coupé and soft-top models, but there's no word yet on whether it will be available at the convertible's launch. It was previously suggested that the V8 could be added in time for the soft-top's arrival, thereby providing the car with two engine options from the start, but no V8 test cars have been spotted at this stage.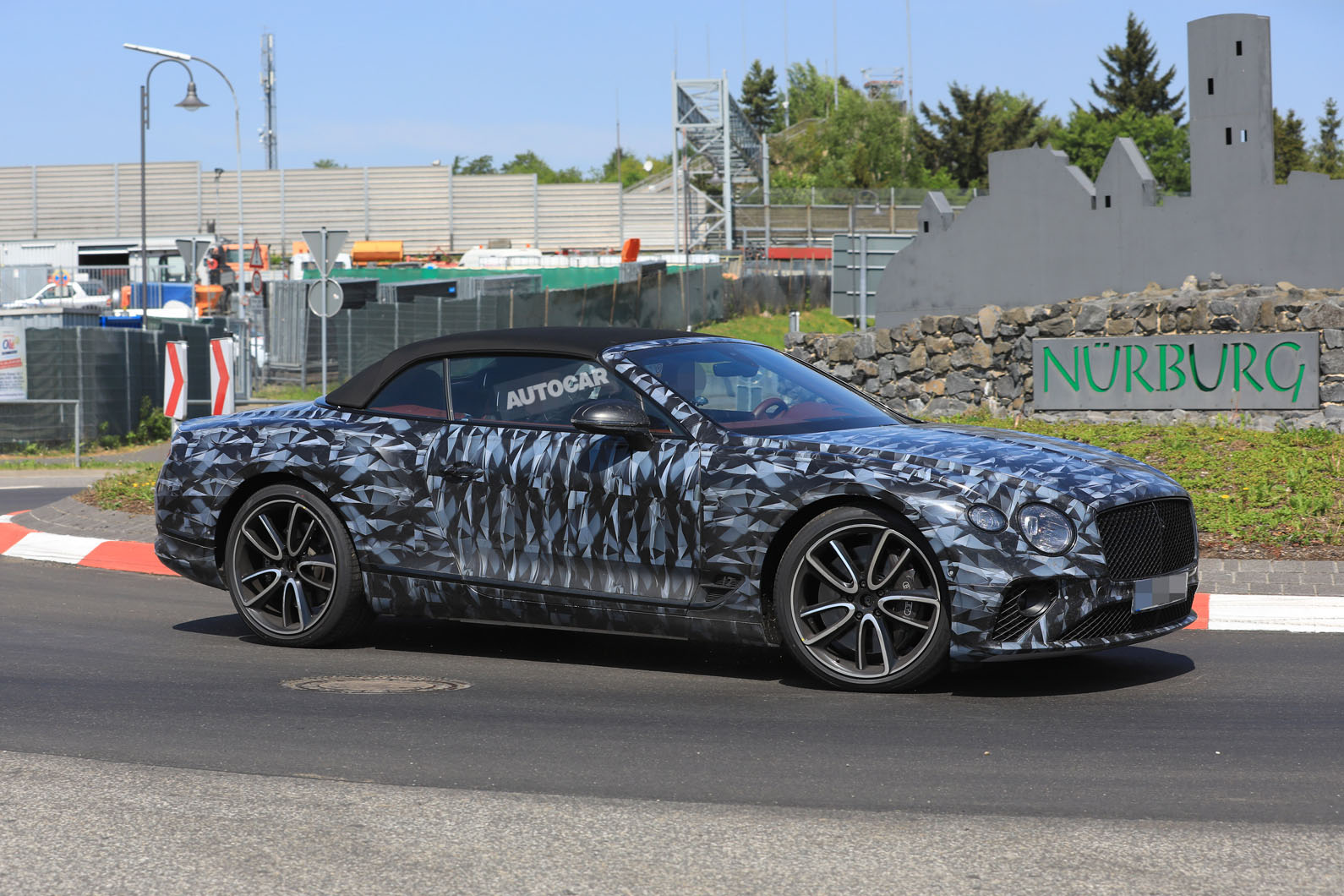 Bentley held its winter testing in Scandinavia, where engineers had been analysing the car's cold weather running and fine-tuning its Porsche-developed underpinnings. The soft-top model, which is still sometimes referred to as the GTC, as that was the name of the first-generation version, will use the same MSD (modular standard drivetrain) underpinnings as its sibling but swap a metal roof for a folding fabric one.
The new structure, which proved to be more agile and responsive than the old car's Volkswagen Phaeton base in our first drive, is shared with the Panamera but has been developed to accommodate Bentley models from the start.