MG is upping its efforts in the fight against the Dacia Sandero by upgrading its 3 hatchback for 2018 - and our latest sighting shows the car wearing new, sporty bodywork.
Already on sale in China and now being tweaked for Europe, the budget five-door is due in UK showrooms later this year with an all-new interior and tweaked exterior design.
The MG 3 remains a left field choice in Britain, where it has taken four years for the model to surpass 10,000 sales, but MG is bidding to attract more buyers with the 2018 car's significantly upgraded features list.
New for this year will be a dashboard with features borrowed from the ZS crossover, including a cleanly designed dashboard that features a centrally-mounted touchscreen. Outside, the car features new lights with more modern motifs.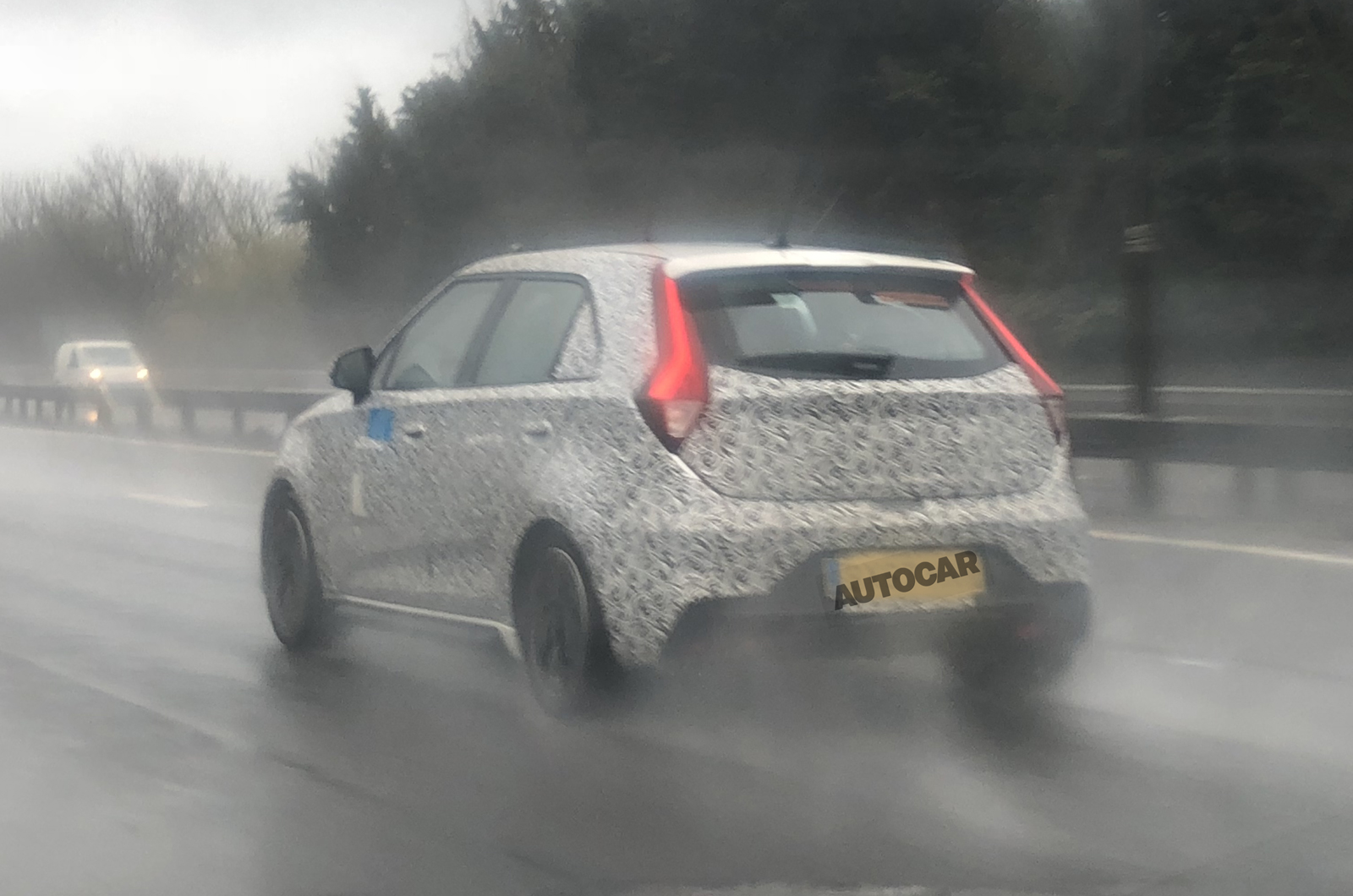 The MG Motors plan - and Longbridge's important role
Autocar reader Liam Aldous spotted this development MG 3 on the motorway with what looks to be new sports bodywork and larger wheels. The finish should help to boost the 3's desirability, especially among younger buyers. Earlier sightings (below) have shown the car in a lower spec.
The facelifted car will also produce slightly more power from its naturally aspirated 1.5-litre petrol engine. The outgoing car sends 105bhp to its front wheels, but the 2018 model's output will be boosted to 115bhp. Torque is also due to raise from 101lb ft to 111lb ft.
This will give the MG 3 more grunt than the most powerful Sandero, which has 89bhp and 103lb ft. The Dacia's top turbocharged three-pot offers better economy, however, with 55.4mpg to the current MG 3's 51.4mpg.