In this week's round-up of motorsport news and gossip, Rebellion Racing trump Toyota in WEC, Ingram claims history in Hungary, F1 vows to wash away its carbon footprint and gets a green light for its 2021 race in Miami.
We also name the week's rising star, and highlight some of the greatest machinery ever to enter a motor race.
Rebel, rebel
Rebellion Racing became the first privateer to win overall on the road in the World Endurance Championship after defeating the hybrid Toyotas at the Shanghai 4 Hours. The team, which won the Silverstone race in 2018 but only after the victorious Toyota was disqualified, took its chance in China after the factory TS050s were hobbled by a success handicap system that cost them nearly three seconds per lap.
Talking 'bout a revolution
Bosses of the German-based DTM touring car championship have revealed plans for a "revolutionary" new support series in 2022, featuring either battery-electric or hydrogen cars producing around 1000bhp. The series would feature 40-minute races including pit stops featuring "industrial robots". The launch of the series depends on a number of factors including, unsurprisingly, a study into its technical feasibility.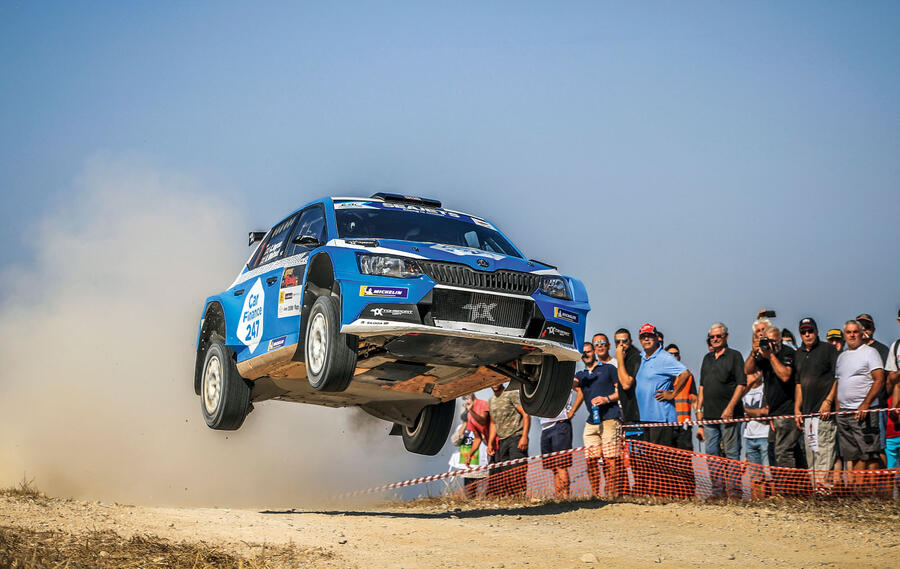 Ingram triumphant
Skoda Fabia R5 driver Chris Ingram became the first Briton to win the European Rally Championship since 1967, after battling to a fourth-place finish on the season-ending Rally Hungary. Ingram's title rival Alexey Lukyanuk suffered a puncture on the final stage and could only finish second behind Frigyes Turán.
F1 sets 'zero carbon' aim
Formula 1 has pledged to work towards a "net-zero carbon footprint" by 2030. The sustainability plan is aimed at covering all on-track activity and sporting operations, with an added promise to "ensure we move to ultra-efficient logistics and travel and 100% renewably powered offices, facilities and factories". All events should be "sustainable" by 2025, meaning a ban on single-use plastics and a commitment to all waste being reused, recycled or composted.