"Hi, my name is Peter Dumbreck: I can fly." As a way of introducing yourself, it certainly caught the attention.
Such flippancy in the wake of a big accident is hardly rare in young racing drivers, who tend to resort to black humour in the face of mortal peril – much like soldiers.
But 20 years on from the crash at Le Mans that arguably defined his career, the Scottish racer's revelation about its effects on his mental state in the months that followed offer a deeper insight into the quip that, for a while, became his signature catchphrase.
It's hard to believe that two decades have passed since Dumbreck's Mercedes-Benz CLR took off and flew into the trees on Saturday evening – and live on TV – at the 1999 Le Mans 24 Hours. To those of us watching at the circuit, we simply thought the worst, as the realisation dawned of the horror story playing out for a Mercedes team in crisis.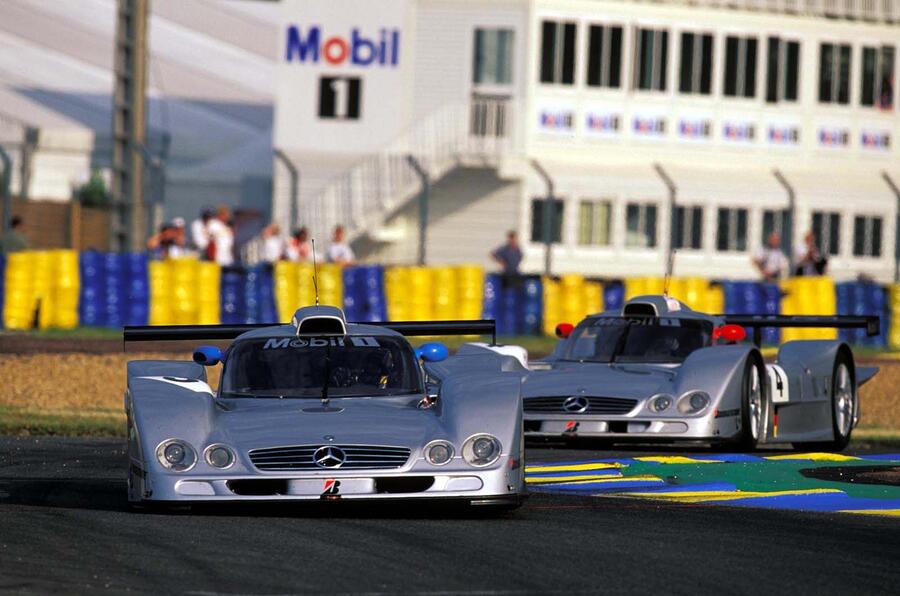 The Three-Pointed Star had history at Le Mans. Terrible history. Back in 1955 Pierre Levegh's 300SLR launched over another car and somersaulted into the crowd on the main straight, killing the driver and more than 80 spectators. It remains the worst tragedy in motorsport history.
Now here we were, back at Le Mans 43 years later, and Mercedes endurance racers were taking off again. But this time, not through sheer bad luck– rather through a fundamental aerodynamic flaw that was causing them to take off unaided.
To make it worse, Dumbreck's crash wasn't the first time it had happened. It wasn't even the second. It was the third such accident in a weekend that has since gone down as one of the most shameful in Mercedes' long history.