This week marks the tenth anniversary of the death of Colin McRae, who became Britain's first World Rally champion in 1995.
McRae died on 15 September 2007 aged 39 when the helicopter he was flying crashed near his family home in Lanark, Scotland. McRae's five-year-old son Johnny and family friends Ben Porcelli, six, and Graeme Duncan, 37, also died in the crash. A fatal accident inquiry ruled McRae was responsible for the accident.
Colin McRae obituary (from 2007)
The Scotsman was revered by rally fans for his committed driving style, which helped him score 25 World Rally Championship wins – and also led to a string of spectacular crashes.
After a rapid rise through the ranks, including British championship titles in 1991 and 1992, McRae broke onto the world stage with the Prodrive-run Subaru World Rally Team. He claimed his first WRC win in a Subaru Legacy in 1993.
In 1995, McRae won the championship after an acrimonious battle with team-mate Carlos Sainz. McRae, then 27, sealed the title with an incredible victory on the season-ending RAC Rally. He is still the youngest driver to win the championship.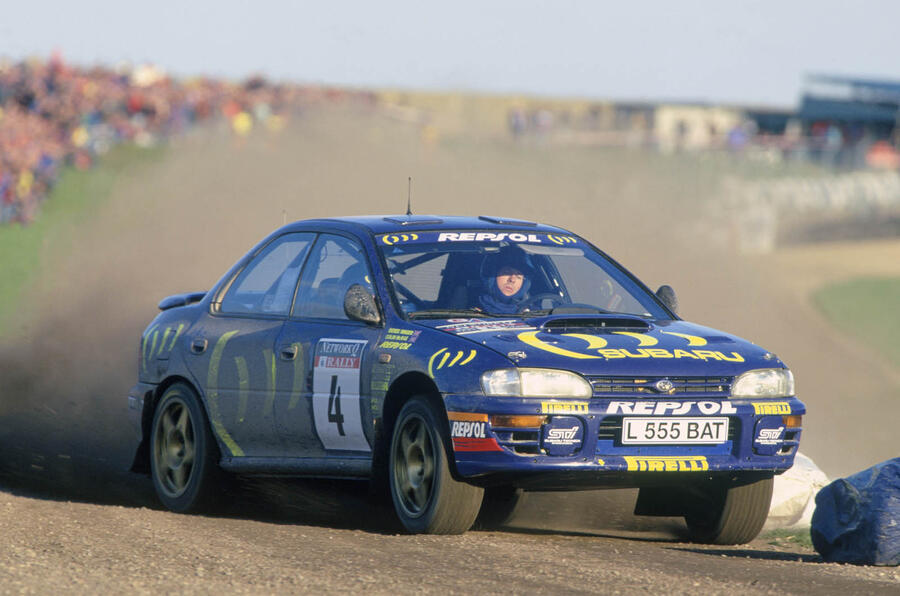 Celebrating 30 years of Prodrive - picture special
Despite his speed, that would be McRae's only title success, although a series of wins followed. The Scot switched from Subaru to Ford in 1999, taking the first win in an M-Sport-run Focus WRC on that year's Safari Rally in Kenya.