The 2017 Citroën C3 WRC, revealed in concept form here, will compete in next year's FIA World Rally Championship and is expected to spawn a C3-based spin-off set to rival the Fiesta ST.
Citroën has now revealed its 2017 C3 WRC in final specification
Despite Citroen's past success in rallying, it has never capitalised on its racing success in its road cars, but insiders say plans for a hot C3 will make sure this isn't the case in the future.
The C3 WRC will herald Citroën's return to the WRC after a year's sabbatical, which has been used to focus all efforts on designing the team's 2017 car. For the 2017 season, cars will comply with a new set of regulations that allow for more aggressive aerodynamics and more powerful engines.
Making its debut at the Paris motor show, the C3 WRC concept shows that next year's model will add muscle to the curvy exterior of Citroën's next-generation hatchback. The concept is 1875mm wide, which is 49mm more than a C4 Picasso MPV. Most of this growth has come thanks to enlarged wheel arches that cover the car's widened tracks.
The car's length has grown by 55mm compared with Citroen's last WRC competitor, the 2015 Citroën DS3 WRC, making it 4150mm long. The increased length is thanks to less restrictive aero limits leading to a more prominent front bumper and larger front spoiler.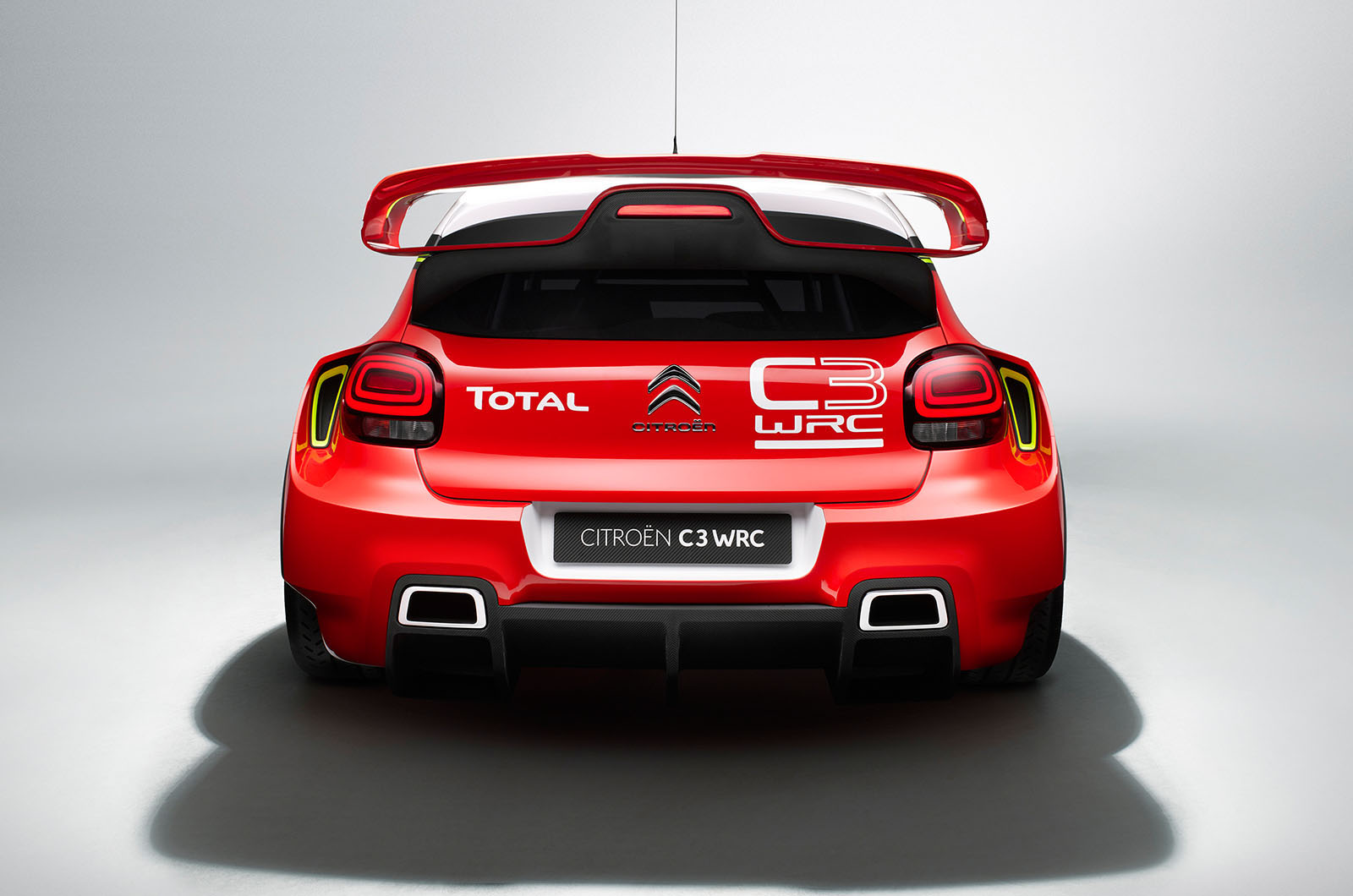 To match the additional front downforce, a bigger fixed rear wing has been added to the rear and placed as far back as possible for maximum effect.
Citroën says despite the car's concept label, its exterior has been designed with the new 2017 WRC regulations in mind, meaning it could be used in next year's season without modification. However, such is the pace of development in motorsport, it's likely that small changes will be made during the closing months of 2016.