To understand why Volkswagen has chosen the Pikes Peak International Hill Climb for its first full electric motorsport project, you just need to look at the rulebook for the Unlimited Division.
Go on, it won't take long – there practically isn't one.
To save you leafing through the document, here's the key bit: "This division will allow any race vehicle invited by PPIHC [the race organisers], and capable of challenging for the overall win, to take part."
The only condition is that cars meet the event's safety standards; after that, anything goes. It is a class without rules, with entrants limited only by their imagination, creativity and budget. "It's a dream project for engineers," says François-Xavier 'FX' Demaison, VW Motorsport's technical chief. "It's fun. You don't have chances like this many times in your life."
A guide to the top of the Pikes Peak Hill Climb with Romain Dumas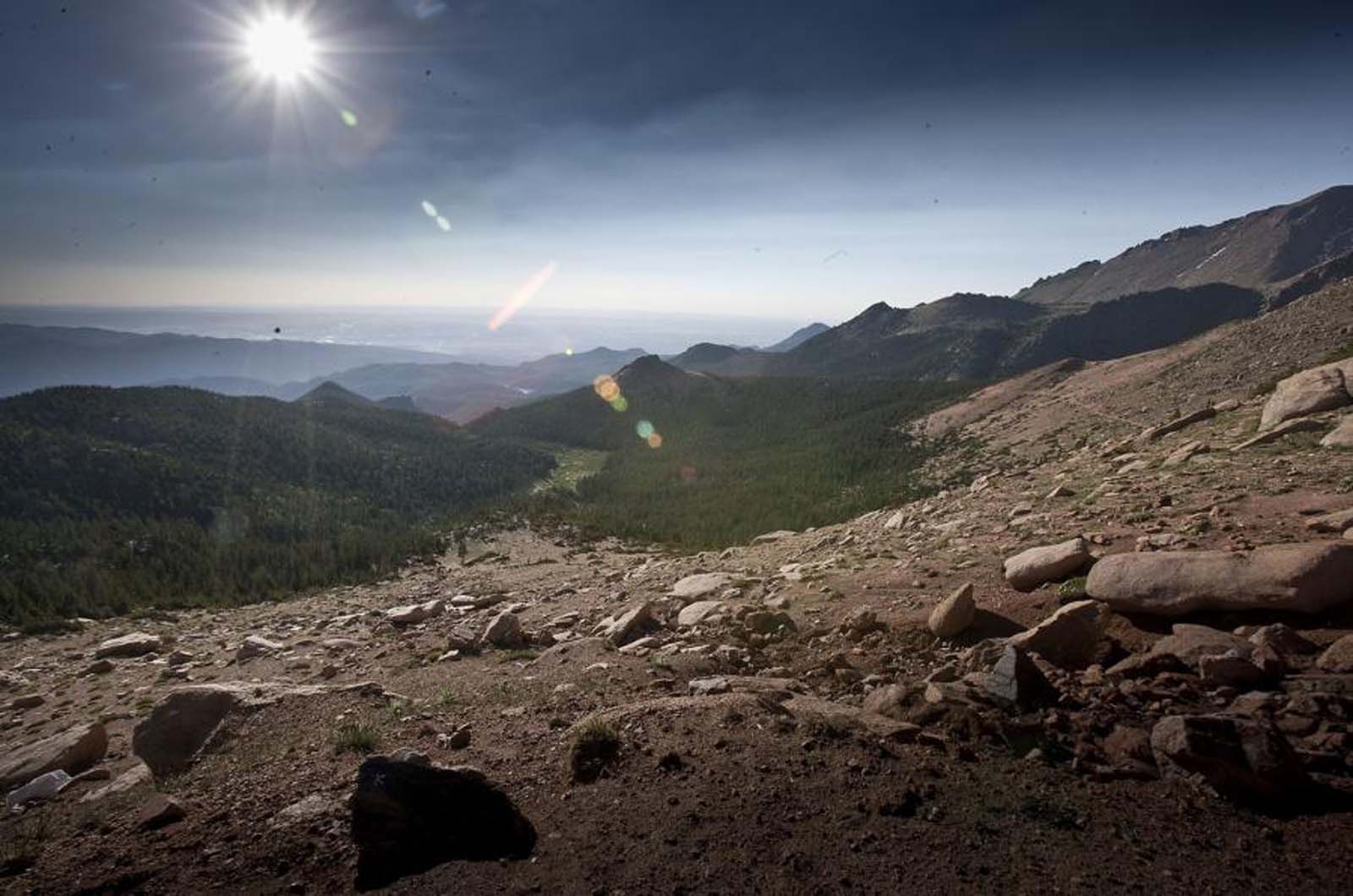 There's another reason why, rather than joining the firms flocking to Formula E, VW has developed the 671bhp ID R Pikes Peak battery electric vehicle specifically for a one-off hill climb in Colorado.
For that reason, you need to head to the barren summit of Pikes Peak, 14,115ft above sea level, where the tortuously twisting 12.42-mile climb ends. Up there, the average high in daytime temperature in June is 3.6deg C and the air is so thin that trees can't grow.
That thin air is also bad news for combustion-engined cars; starved of oxygen, they produce nearly half the power they do at sea level. Heck, even at the start line of the climb, 9390ft above sea level, combustion engines will only produce around 70% of the power they usually do.