Bentley has confirmed that testing for its Pikes Peak International Hill Climb Bentley Bentayga W12 is now complete, meaning the challenger, which will be driven by Rhys Millen, is now ready for its record attempt over the weekend.
Millen, the California-based Kiwi who is twice outright winner of the hill climb and a multiple class winner, was confirmed as the driver earlier in the spring, when Autocar visited Bentley's Crewe headquarters to inspect the Bentayga he will pilot (and which is pictured during testing in the newest images). We look back at our visit to Crewe in the run-up to the 2018 Pikes Peak event…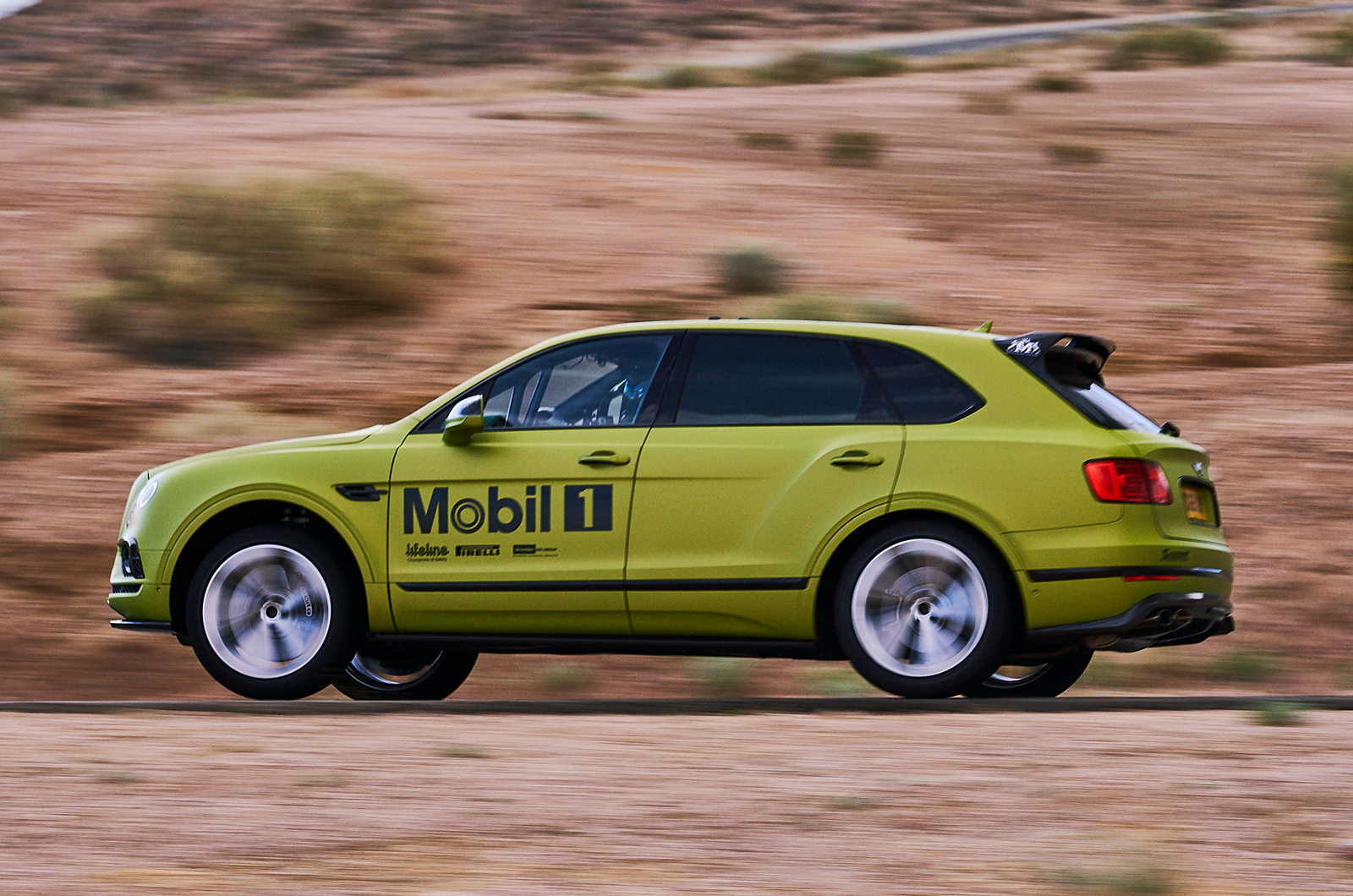 Woolf Barnato would approve. Tackling the Pikes Peak hill climb, one of the original motorsport tests dating back to 1916, is firmly in the spirit of the challenges undertaken by Barnato and the other original Bentley Boys of the 1920s.
Back then, the Bentley Boys proved the prowess of the manufacturer's models by racing against trains, dominating Le Mans and setting records at Brooklands.
Now, to prove its Bentayga W12 can out muscle and out-handle its high-riding performance car rivals, Bentley is heading to the Colorado mountain in mid-June to attack the class record for production SUVs. That benchmark currently resides at Gaydon: in 2014, a Range Rover Sport driven by Paul Dallenbach achieved a time of 12min 35.610sec for the 12.42-mile course.
Bentley is confident it can set a new class standard, especially with Millen at the wheel. He's lived and breathed the event for almost his entire adult life and his father Rod was a five-time winner in the 1990s.