Aston Martin has raised the bar of what's possible in the exclusive track-only hypercar club with this, its new Valkyrie AMR Pro, which is on display in Geneva and has been described by company boss Andy Palmer as "truly mind-bending".
Co-developed by Red Bull Racing using the base of Aston Martin's soon-to-arrive Valkyrie hypercar, it injects even more power and downforce into a lightened package influenced by Formula 1 engineering genius Adrian Newey, Red Bull's chief technical officer.
At the heart of the model is a recalibrated version of the Valkyrie's V12 hybrid powerplant. The Cosworth 6.5-litre engine has been fettled with a new emissions control system and works with a reprogrammed energy recovery technology for the hybrid system. Power is now said to exceed 1100bhp.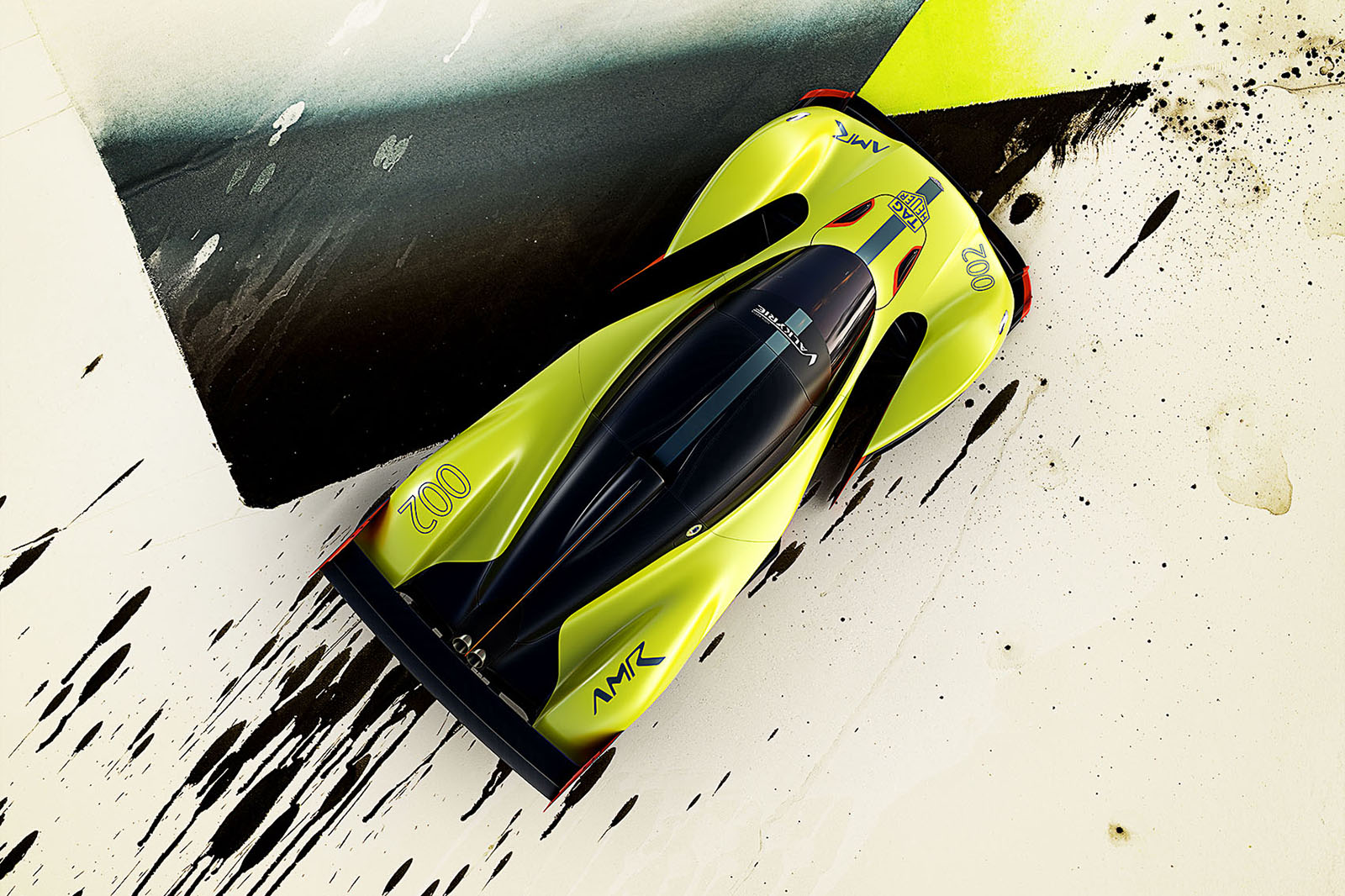 The car also features lighter carbonfibre bodywork, while inside, heavy items such as the heater/demister and infotainment screens have been ditched. The AMR Pro gains a heated windscreen made from lightweight polycarbonate; this material is also used for the side windows.
Formula 1 2018 special: the cars in pictures
More weight has been saved with the use of carbonfibre suspension wishbones and moulded race seats, while the engine's 12-cylinders now breathe through an exhaust system no longer burdened with weighty silencer parts.
The AMR Pro tips the scales at 1000kg, meaning it produces at least 1100bhp per tonne. This figure shames existing track-hypercars, such as the 704bhp/tonne McLaren P1 GTR, while even the Techrules Ren RS electric track car, which produces 1287bhp, is expected to fall short of the Aston's benchmark by around 300bhp/tonne.