The Chevrolet Corvette C8 will be the most drastically altered model in its family tree, thanks to its use of an all-new powertrain that mounts a twin-turbocharged V8 behind the passenger compartment.
The next-generation US supercar will trade the front-engined layout of the C7 for a better-balanced mid-engine set-up. Reports suggest this adjustment will come alongside the introduction of a boosted eight-cylinder engine.
The impact the new layout has had on the car's bodyshape can be seen clearly in our latest pictures; the C8 has a shorter nose and longer rear section, complete with a pair of buttresses — evidence of its more balanced packaging.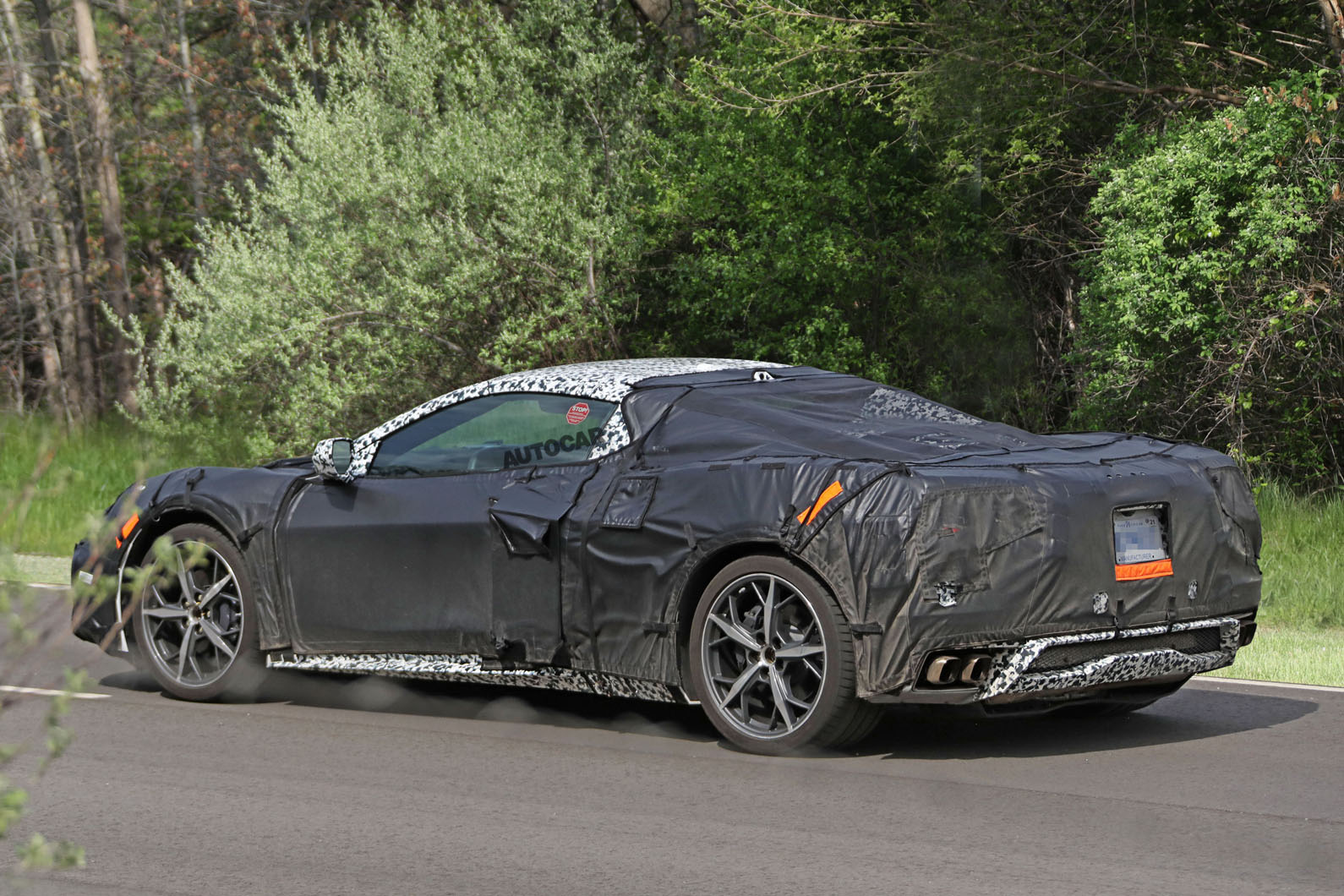 The latest sighting also offers a first glimpse of the car's lights, as well as a reverse camera that's mounted above the rear window and likely feeds its image to the rear-view mirror. This system first appeared on the Cadillac CT6, another General Motors model.
Chevrolet's significantly more focused C8 will pick up the baton from the already well-respected C7, which itself marked a big leap forward from its forebears. The C8 is expected to send up to 700bhp to its rear wheels, ranking it ahead of the Ford GT and Ferrari 488 GTB.