BMW has offered another glimpse of its Z4 concept ahead of its reveal at the Pebble Beach Concours d'Elegance on 17 August.
A new preview image released on social media shows that the open-top concept will feature a long bonnet and a pair of rear butresses. The car's sleek design looks similar to that of the BMW Gina concept of 2008.
The shape will influence the design of the upcoming production Z4, due in 2019; however, that car is expected to feature a more conventional folding soft top, as seen on Z4 development cars.
The third-generation Z4 is part of what BMW's head of sales and marketing, Ian Robertson, describes as the most comprehensive new model push.
Codenamed G29, the new convertible is being developed in a joint engineering programme between BMW and Toyota, which will sell a coupé version as the Supra.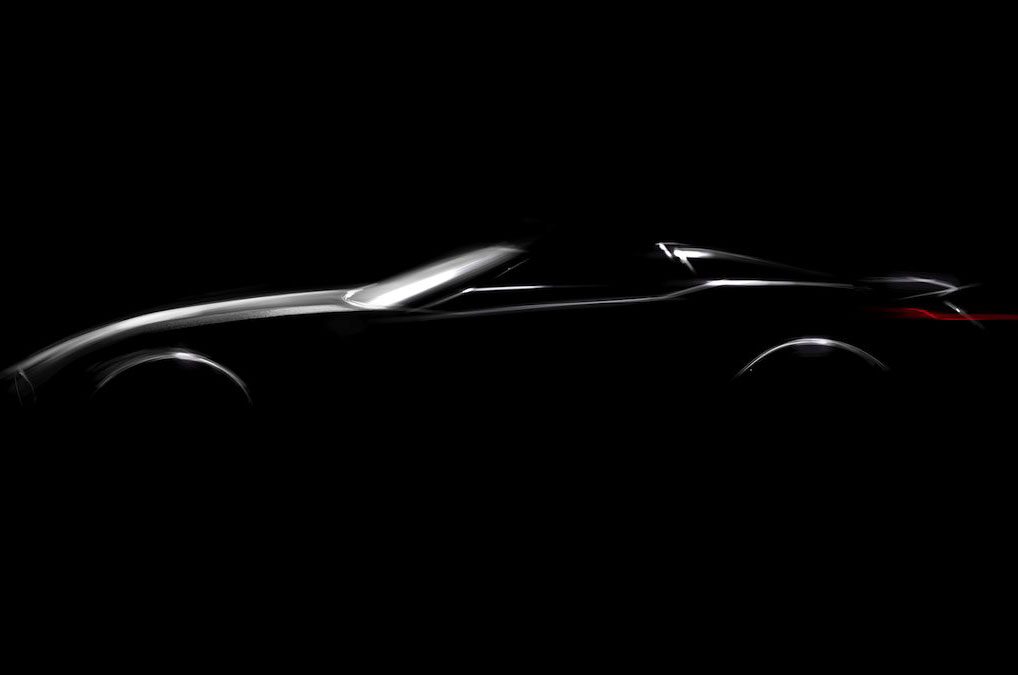 The two cars, which have been seen testing in development form on public roads for several months, will be produced alongside each other at Magna in Austria.
BMW is said to have retained the Z4 name for its future model, rather than using Z5 as previously rumoured, because Z5 does not fit with its naming structure, which uses even numbers for performance models.
This is backed up by internal correspondence relating to the G29 project, which refers to the car as Z4.
The production Z4 will arrive three months after the new 8 Series, which is due in 2018 and is previewed by the Concept 8 Series.
The 2017 Pebble Beach Concours d'Elegance kicks off on 16 August and runs through to 20 August.
used BMW Z4 2009-2016 cars for sale
BMW Z4 2.0 20i M Sport SDrive Euro 6 (s/s) 2dr
BMW Z4 2.0 20i M Sport Auto SDrive Euro 5 2dr
BMW Z4 2.0 20i M Sport SDrive Euro 6 (s/s) 2dr
BMW Z4 Series 2.0 20i M Sport SDrive Euro 6 (s/s) 2dr
BMW Z4 2.0 20i M Sport SDrive Euro 6 (s/s) 2dr
BMW Z4 2.0 20i M Sport Auto SDrive Euro 6 2dr
BMW Z4 2.5 23i Auto SDrive Euro 5 2dr
BMW Z4 3.0 35is DCT SDrive Euro 5 2dr
BMW Z4 Series 2.0 20i M Sport SDrive Euro 6 (s/s) 2dr
Powered By