This is the Hyundai RN30 concept - a 375bhp preview of a new performance-focused i30N Plus model that'll rival the likes of the Ford Focus RS.
Revealed at the Paris motor show alongside the 2017 i20 WRC, the hot hatch concept has been developed as a collaboration between Hyundai Motorsport, Hyundai Motor Europe Technical Center and the manufacturer's Performance Development & High Performance Division. The result is an aggressive, aerodynamic design that promises a sporty drive at a level we've not yet seen from Hyundai.
We've driven an i30N prototype - read it here
The RN30, when it emerges in production form, will bear the name i30N Plus, sitting above the regular i30N. Hyundai has been hyping up its N performance brand for a couple of years now, through various concept cars, and the RN30 gives us our best look yet at what we'll be able to buy next year.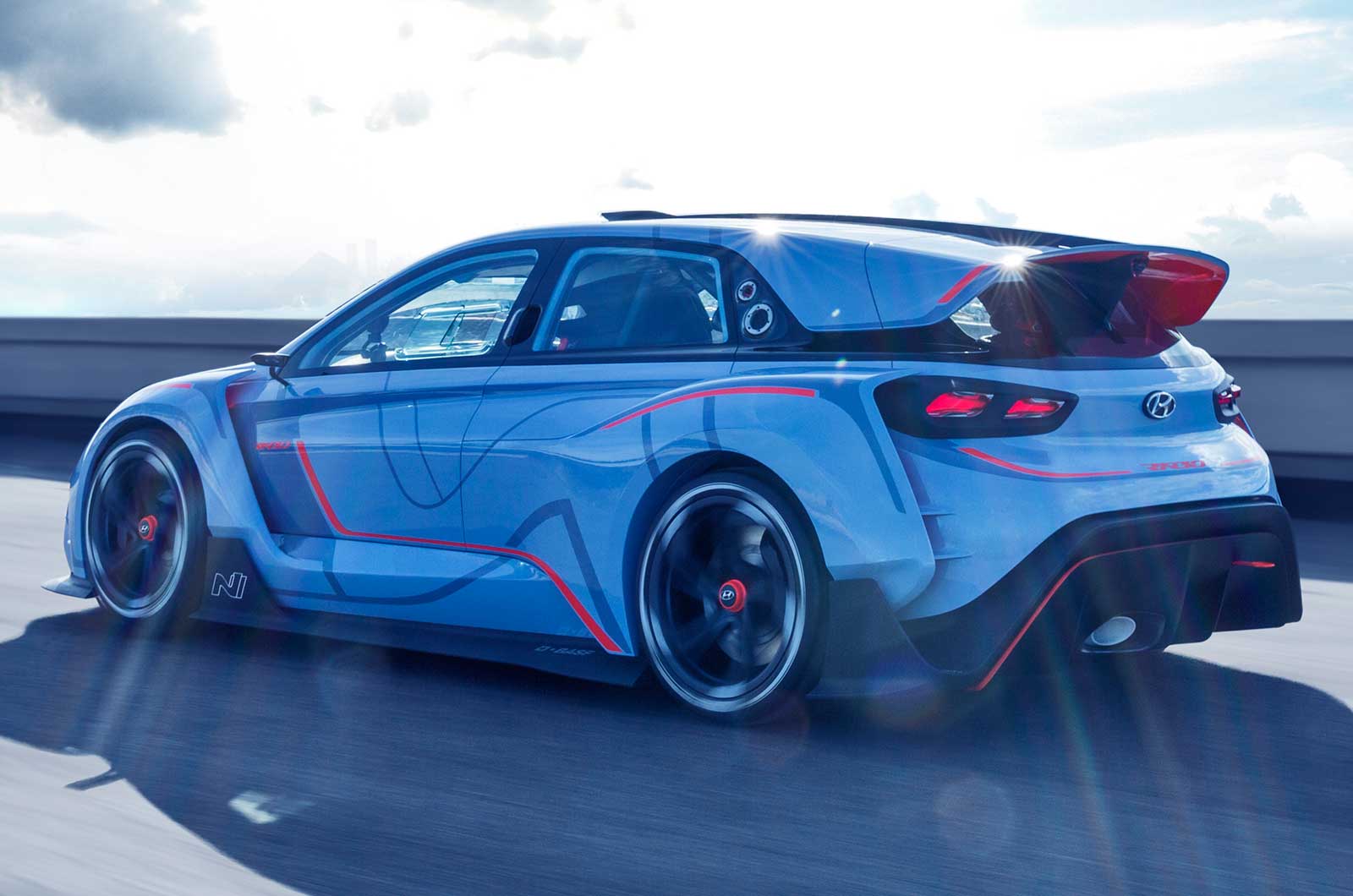 Power in the RN30 comes from Hyundai's turbocharged 2.0-litre engine, developed specifically for N production models by enlarging the turbo and using forged rather than cast components. It pushes out 375bhp and 333lb ft, sent to an all-wheel drive system through a wet-type dual-clutch automatic transmission.
Performance technology includes rev matching to smooth out spirited driving, and an Electronic Variable Exhaust system that gets louder under hard acceleration. An electronic limited-slip differential is designed to send sufficient torque to each wheel when cornering.
The styling of the RN30 takes the silhouette of the i30 but lowers it dramatically and widens it for extra stability when cornering. It sits 84mm lower than the standard i30 and is 30mm wider. The wheel arches, which Hyundai calls floating fenders, and the front splitter and sideskirts are clearly motorsport-influenced and work to improve aerodynamic downforce. A rear spoiler is designed to keep the rear axle planted at speed and a large rear diffuser sits above twin centrally mounted exhaust pipes, finished in white ceramic. A roof-mounted fin runs down the centre of the car to the spoiler, and the bonnet has a vent fitted for added visual drama. The car rides on 19in lightweight alloy wheels and sports Hyundai's latest 'cascading' grille and some distinctive headlights with LED daytime running lights.