The BMW Concept X2 has been revealed at the Paris motor show, previewing the bold exterior appearance to be adopted by a production version of the new SUV that is planned to go on sale during the second quarter of 2018 at a starting price of around £30,000.
First alluded to by the German car maker in a teaser photograph issued to the media this week, the X2 is a sister model to the recently introduced second-generation X1, alongside which it will be built at BMW's Regensburg factory in Germany.
Bold new BMW X2 small SUV revealed
The high riding five-door, known at BMW under the internal codename F49, is set to become the sixth dedicated SUV model to join the BMW line-up and the second to be based on the company's versatile UKL platform – the same structure set to underpin the upcoming second-generation Mini Countryman, with which the new BMW is also heavily related.
Following a formula that has proven highly successful for BMW in recent years, the X2 has been conceived as a sporting alternative to the X1, in much the same way the BMW X4 provides a more dynamic take on the BMW X3 and the BMW X6 active as a more performance orientated option to the BMW X5.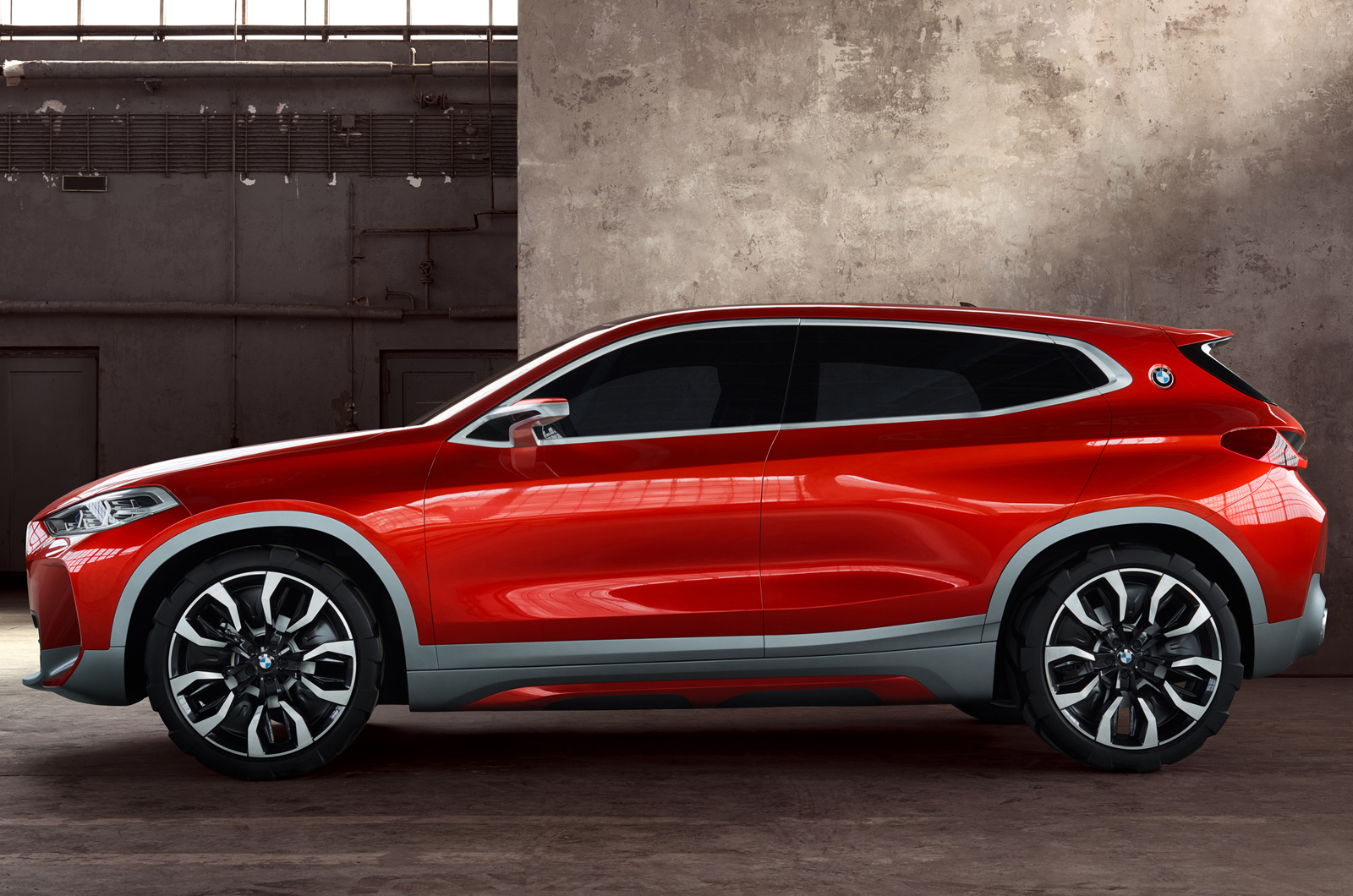 The positioning is reflected in the styling of the new X model, which BMW design boss, Karim Habib, describes as "combining the fast moving body language and low slung proportions of a coupe with the robust construction of an X model."
Sporting a brawnier look than the comparatively BMW X1, the Concept X2 receives a distinctive looking front end dominated by a heavily structured bumper with a large central air duct and oversized air curtains on the outer edges.
It is combined with a uniquely shaped kidney grille that widens from top to bottom and is bordered by a heavy swathe of brushed aluminium. Meanwhile, an impression of technical precision is provided by angular laser light headlamps with intricate graphics that mimic BMW's traditional twin Corona ring design with blue design highlights.