The Porsche Panamera range has gained six new models as production of the luxurious five-door liftback is ramped up following the second-generation model's introduction earlier this year.
Included is a pair of price-leading models in the form of the rear-wheel-drive Panamera and four-wheel-drive Panamera 4. They are joined by a quartet of long-wheelbase four-wheel-drive models in the Panamera 4 Executive, Panamera 4 E-Hybrid Executive, Panamera 4S Executive and Panamera Turbo Executive.
The new Panamera models are planned to make their public premiere at next week's Los Angeles motor show, prior to a planned start of UK deliveries in April 2017.
The rear-wheel-drive Panamera and four-wheel-drive Panamera 4 are powered by Porsche's latest twin-scroll turbocharged 3.0-litre V6 petrol engine. Shared with the Audi S4, S5 Coupé and S5 Sportback, it produces 20bhp more than the older naturally aspirated 3.6-litre V6 engine it replaces, with 325bhp.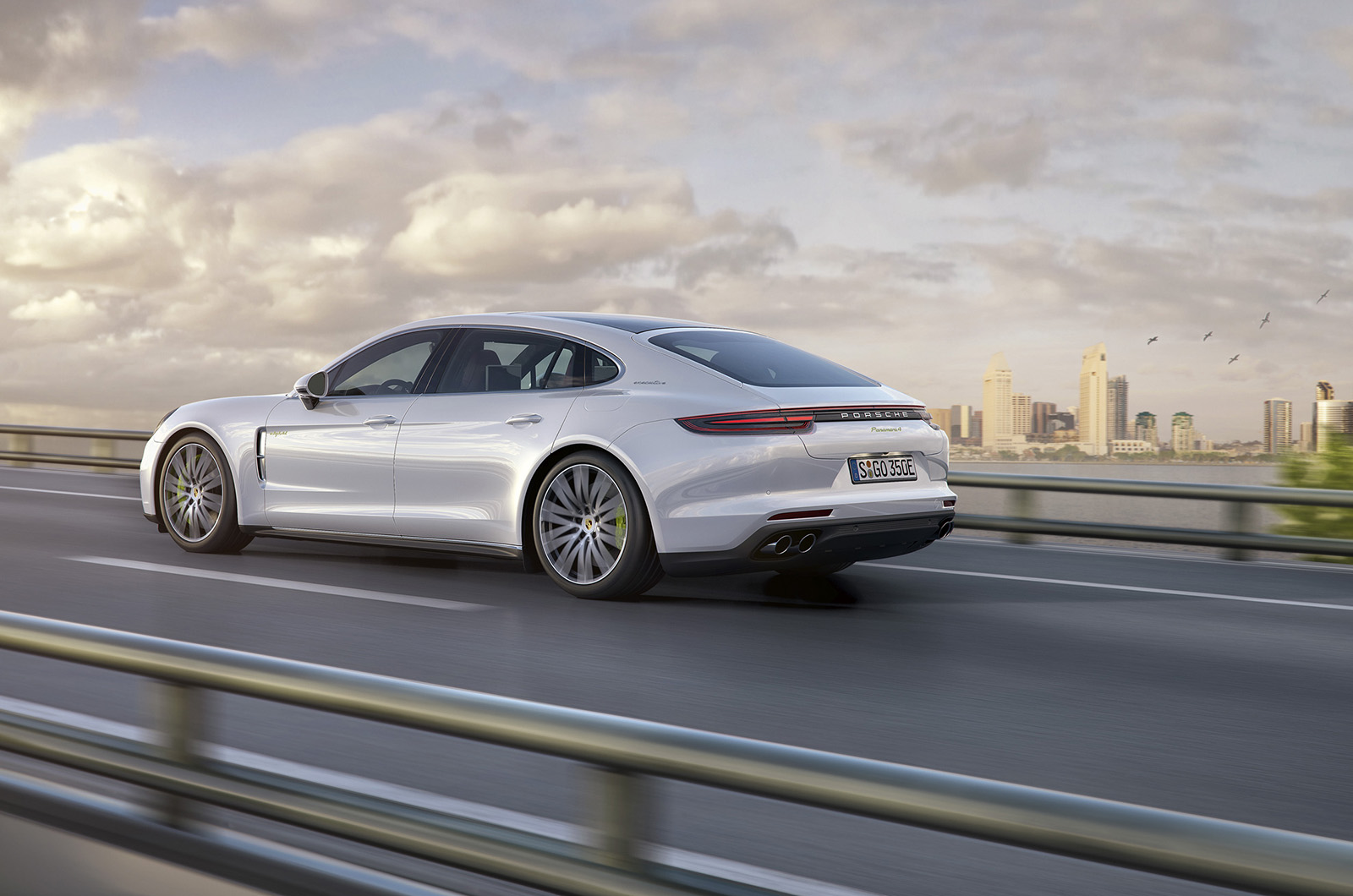 Read more: 2017 Porsche Panamera - first passenger ride
In the standard-wheelbase Panamera models, the new V6, which forms part of a new range of units developed in an engineering joint venture between Porsche and Audi, is claimed to provide fuel savings of up to 3.6mpg over its predecessor, although official consumption figures are yet to be revealed.
The new V6 petrol engine is also offered in the Panamera 4 Executive, which receives a wheelbase 150mm longer than that of the existing Panamera models at 3100mm, in a move that extends its overall length to 5200mm.
Further up the range is the similarly dimensioned Panamera 4S Executive, running a more highly tuned twin-turbocharged 2.9-litre V6 with 434bhp, and the Panamera Turbo Executive, which is fitted with a 542bhp twin-turbocharged 4.0-litre V8.
Also available is the Panamera 4 E-Hybrid Executive. It runs Porsche's twin-turbocharged 2.9-litre V6 engine in combination with an electric motor mounted in the front of the standard eight-speed automatic gearbox, producing a combined output of 456bhp.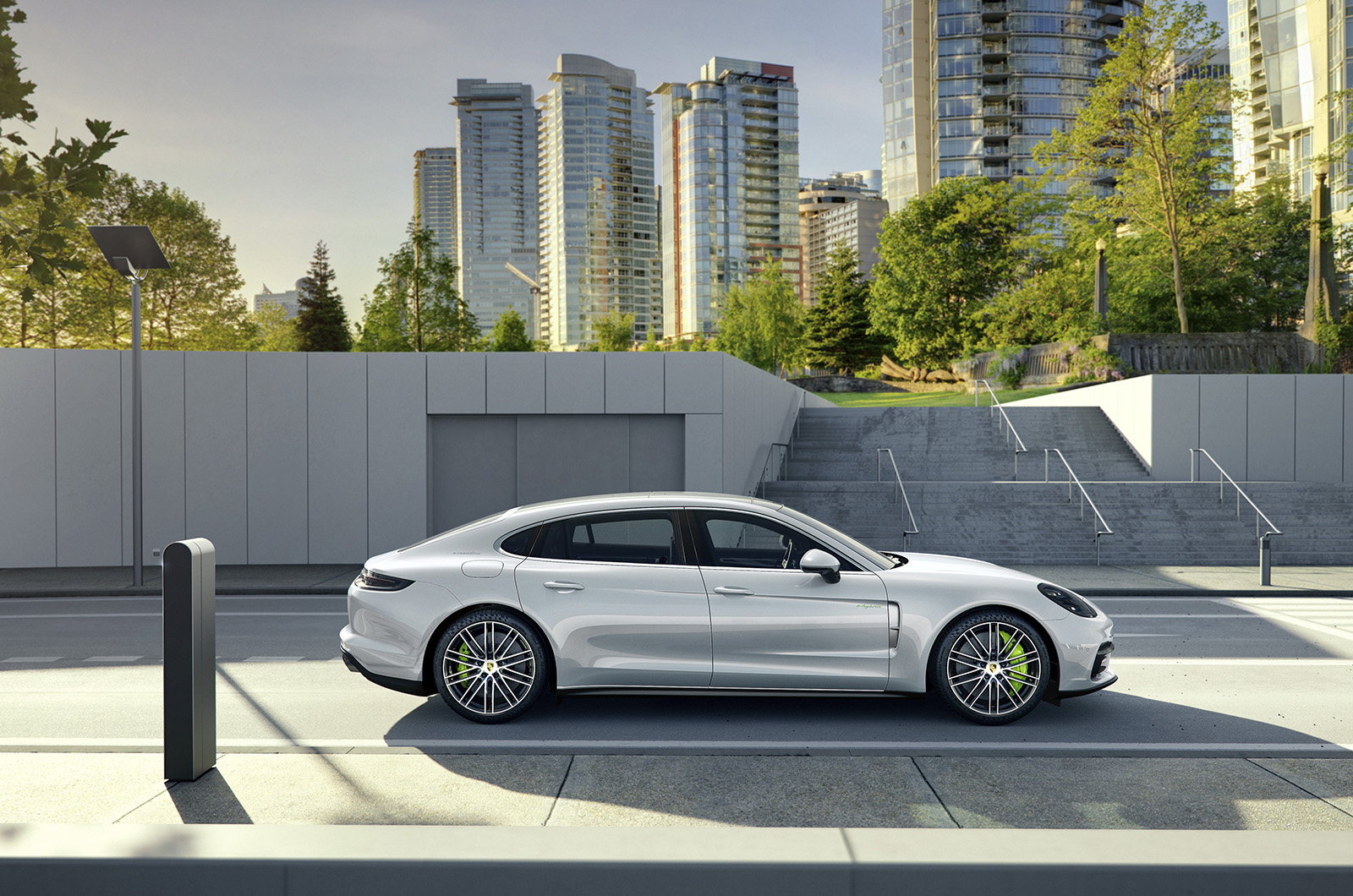 The four new long-wheelbase Panamera Executive models are more highly equipped than their existing standard-wheelbase siblings. Among their standard features are a panoramic roof, heated seats with electronic adjustment both front and rear and an adaptive air suspension system with variable damper control as part of Porsche's so-called Porsche Active Suspension Management (PASM) system.