The next-generation Porsche Panamera is undergoing testing in the extreme heat and dust of South Africa ahead of its unveiling later this year - we've hitched a ride in a test car.
"We've kept the name," says Panamera model line director Gernot Döllner, when discussing the differences between the original G1 and new G2 versions of Porsche's luxury sports saloon.
He isn't kidding, either.
Read our review of the Porsche Panamera Turbo here
The G2 shares almost nothing with the outgoing car, save for the V6 engines. It not only rides on Porsche's new MSB platform, but also comes with a new range of V8 engines and features a new ZF eight-speed gearbox, dubbed PDK II.
We're sitting in a G2 Turbo, approaching traffic around Cape Town, South Africa. And it's about to get very hot.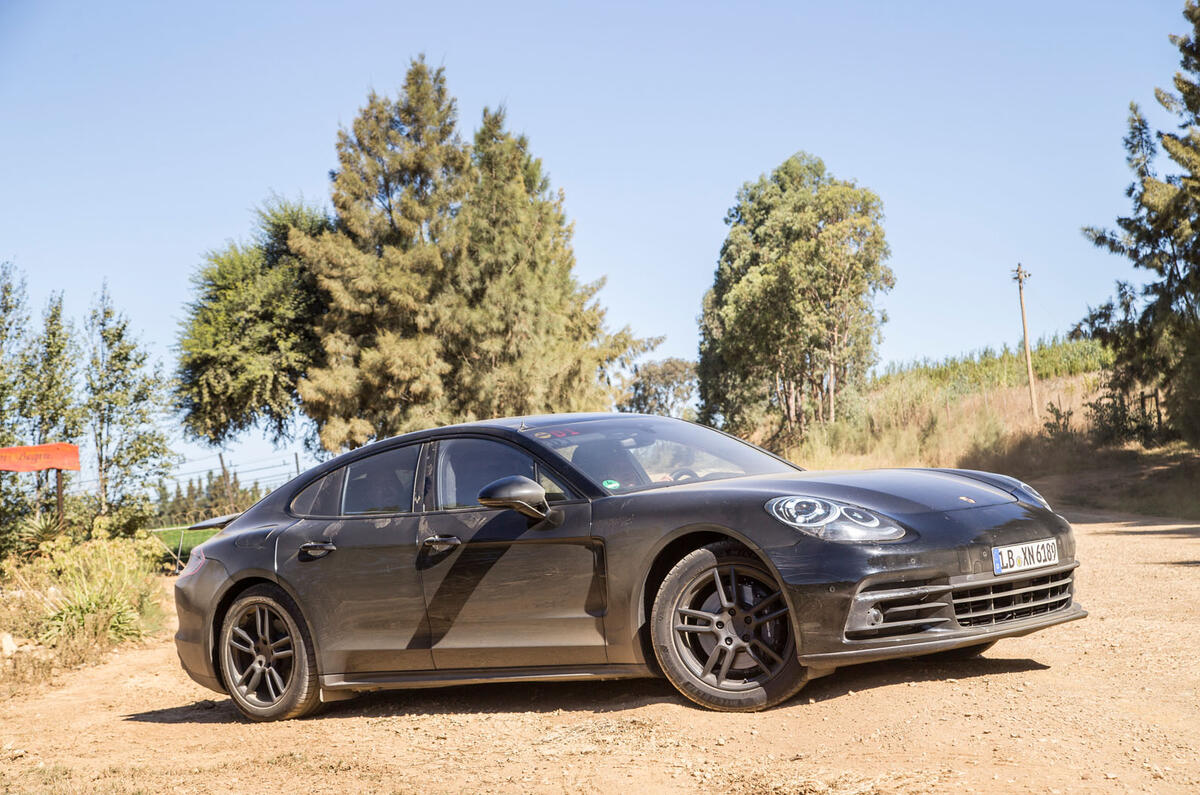 The radio crackles with instructions to shield the car's interior from prying eyes and mobile phone cameras, so black foam-backed matting is hastily placed over everything, including the vents for the air conditioning.
This heat is why the cars are here. That, says Döllner, and the roads.
High temperatures, climbing altitude and some excellent (read poor) road surfaces make for perfect testing conditions. That it's beautiful and, outside of town at least, relatively quiet is a bonus.
There are five Panameras here, development cars that had already covered millions of kilometres before they were shipped down to the Cape.
They're here for some final hot weather calibration and then they will be packed up and air-freighted many thousands of miles north, where they'll be tested at the other extreme of the thermometer's range.