Fresh from its victory at the Pikes Peak International Hill Climb, the Volkswagen ID R electric racer took the overall win at the Goodwood Festival of Speed timed shootout on Sunday afternoon.
With a winning time of 43.86sec up the Goodwood estate's 1.1-mile course, the ID R took a new electric car record, too. Romain Dumas, the multiple Le Mans 24 Hours winner who was in the car when it recently broke the Pikes Peak course record, was at the wheel of the 671bhp machine.
Second in the finale to Goodwood's Sunday afternoon activities was the Nio EP9 (below), a prototype production electric vehicle with a full megawatt of power (1360bhp) from its four electric motors. But weighing almost 800kg more than the ID R, Dumbreck couldn't match its pace, although it still posted a time of 44.32sec.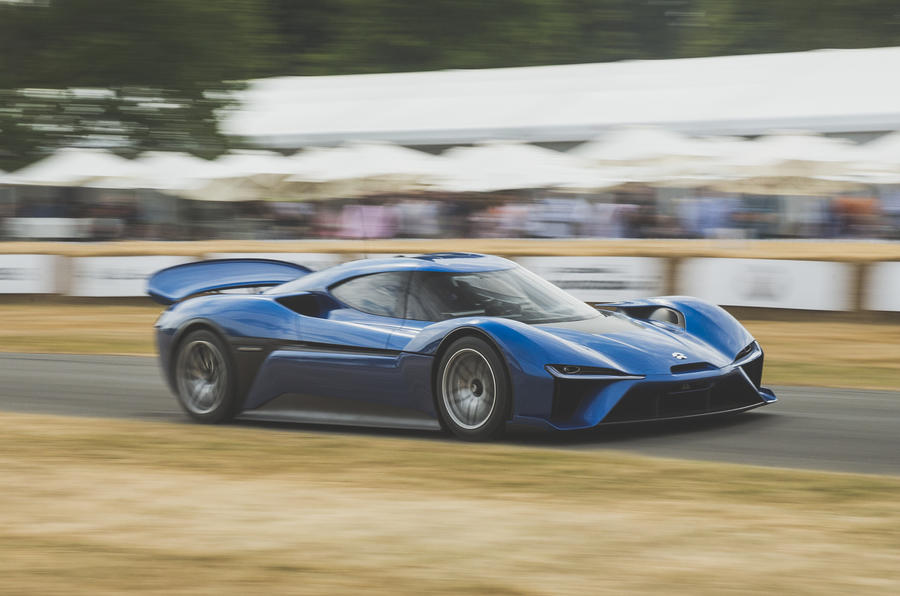 The means the first petrol-powered car in the rankings was the BMW E36 M3 hill climb car of Jörg Weidinger (46.43sec), twice European hill climb champion, with his car powered by a 3.5-litre Judd V8 engine that was originally designed for Le Mans.
Best of the Goodwood Festival of Speed 2018
Fourth was Justin Law in the Jaguar XJR 12D IMSA endurance racer (46.66sec), Jeremy Smith took fifth place in the 1993 Penske-Chevrolet PC22 Indycar (46.78sec), followed by Michael Lyons in the Lola-Chevrolet T400 (46.86sec), then Mike Skinner's Toyota Tundra NASCAR truck (48.25sec), and Billy Monger was eighth in the Carlin F3 car (48.31sec).