Zenvo has unveiled a new track-focused, road-legal hypercar called the TSR-S, which uses a ramped-up version of its flat-plane crank V8 putting out 1177bhp.
On display at the Geneva motor show, the mid-engined two-door has 14bhp more than the TS1 GT it is based on, with an all-carbonfibre body built over a steel and aluminium monocoque.
Zenvo's 5.8-litre engine uses a trio of superchargers to offer muscular performance, enabling a 0-62mph time of 2.8sec and 0-124mph in 6.8sec - identical to the McLaren Senna. Top speed is limited to 202mph.
The car's powertrain can be set through three modes that adjust power from 700bhp to its peak output. Drive for the 1495kg TSR-S is sent through a seven-speed paddle-shift gearbox with straight-cut gears.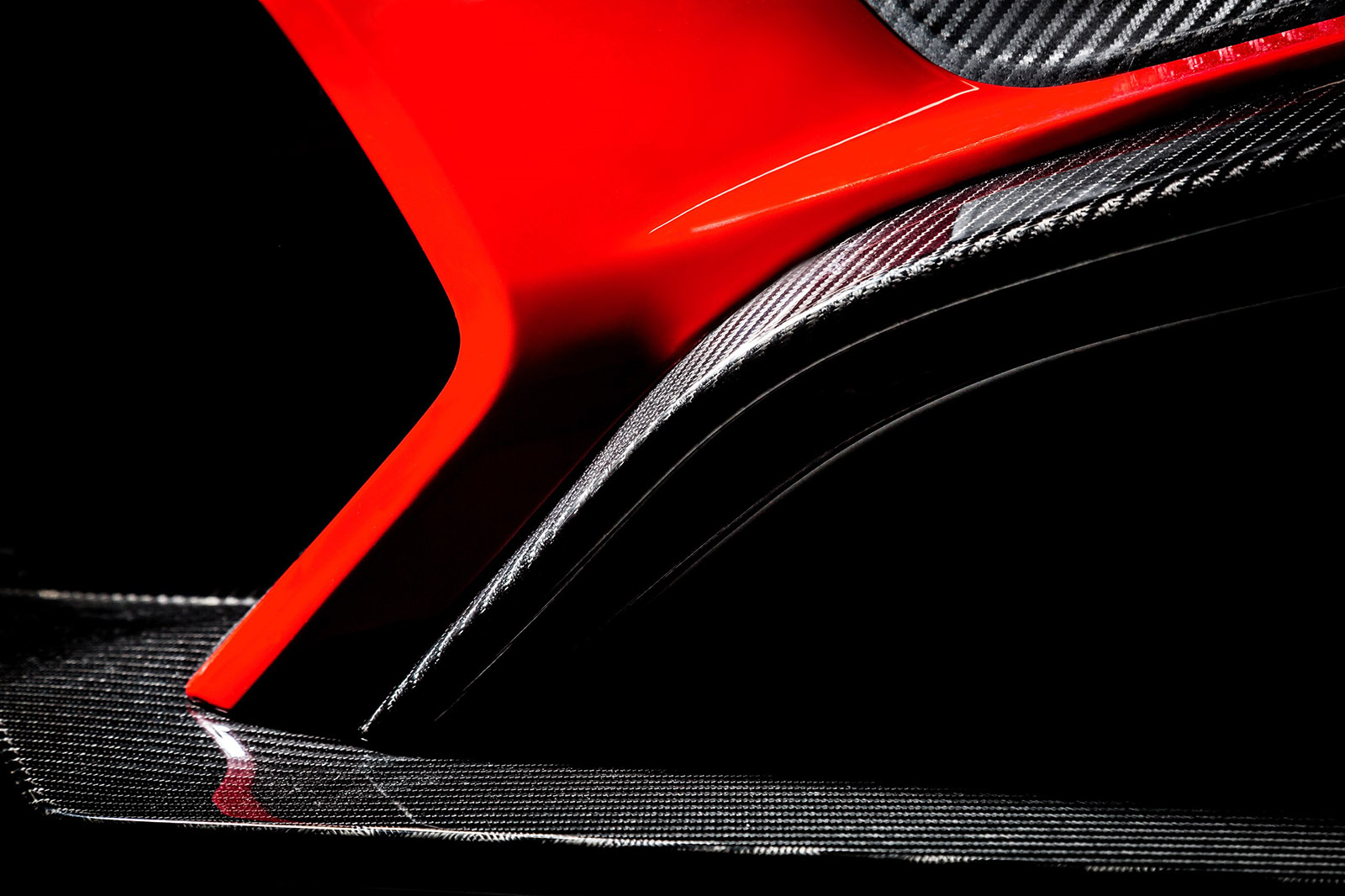 The car features a new exterior design with race-inspired aerodynamics, with the key component for downforce an active rear wing.
To keep weight down, the cabin features only the bare essentials, so there's no air conditioning, radio or airbags. Instead, there are carbon seats and six-point harnesses.
Pricing is unconfirmed but likely to be in excess of the £1.2 million Zenvo charges for the TS1 GT. Small production numbers will go some way to justify that - Zenvo produces just five cars per year from its facility in Præstø, Denmark.
Read more
2018 Geneva motor show preview
Goodwood Festival of Speed 2017: updates and video