New exclusive pictures of the McLaren Senna show the 789bhp track-focused hypercar on the move in closer detail than before.
The model, which made a surprise dynamic debut during the launch of the new McLaren Composite Technology Centre in Sheffield earlier this month, arrives five years on from McLaren's rule-breaking P1 hypercar and is being tested on the open road before its final settings are signed off.
The Senna is the second member of McLaren's range-topping Ultimate Series, an "ultimate road-legal track car", and gets the name of the grand prix team's greatest champion, Ayrton Senna.
Full technical rundown of McLaren's 789bhp Senna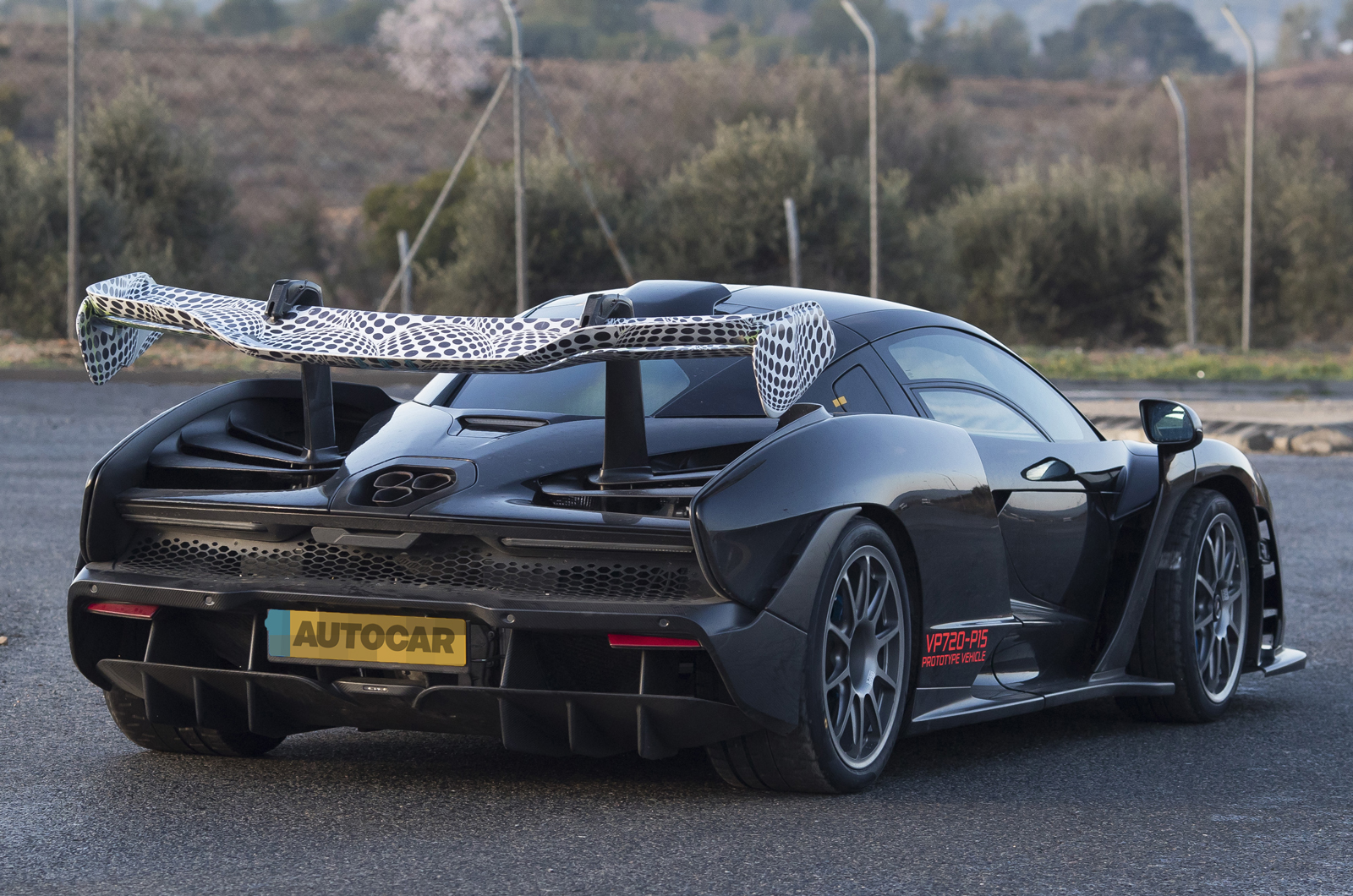 Revealed at an exclusive launch in London in January, the £750,000 McLaren Senna is the first model from Woking to have styling described by its creators as "brutal" and "unforgiving".
The car's unique looks result largely from the extreme active aerodynamics that sprout from its basic teardrop shape: a huge rear wing and front splitter (both with active elements) plus straight flanks, exotically shaped wheel arches, air-gulping scoops and inlets, and more subtle air dams and strakes.
McLaren's Andy Palmer on the new Senna hypercar
According to Ultimate Series vehicle line boss Andy Palmer, the Senna's engineering and design team spent two years adapting McLaren's now familiar recipe of carbonfibre chassis and panels, compact, mid-mounted twin-turbo V8, race-bred interconnected suspension and electrohydraulic power steering to create the most extreme McLaren since the company's modern era began in 2010.