The Spyker C8 Preliator Spyder has been revealed at the Geneva motor show with a Koenigsegg-developed 592bhp V8.
The new car's dry-sumped, naturally-aspirated 5.0-litre engine replaces the 4.2-litre Audi unit first used in the C8 coupé last year. It produces 443lb ft of torque and is mated to a six-speed manual gearbox.
The 2016 C8 Preliator coupé weighed 1305kg and could accelerate from 0-62mph in 3.7sec, before reaching a 201mph top speed. While the larger unit of Spyker's 2017 model could increase that weight figure, it's added potency will likely improve performance for both the coupé and Spyder, although this is yet to be confirmed.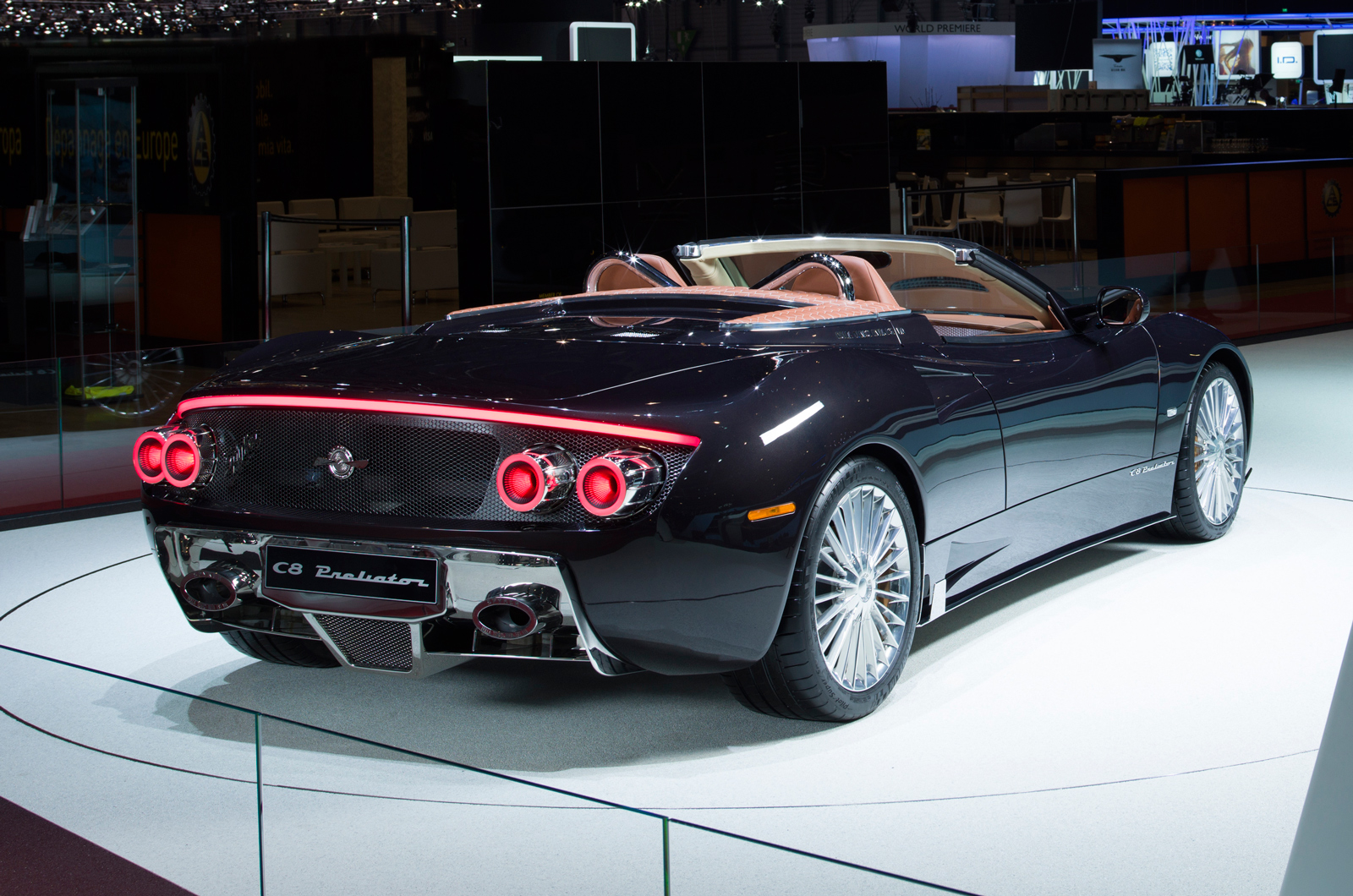 Spyker's latest model get sbrushed aluminum surrounds, switches and trim in its cabin, with exposed linkages and hand-stitched leather. The Spyder gets an electronic folding soft top.
Victor Muller, Spyker CEO, said in Geneva "This is our single most important advancement in technology since I founded Spyker in 2000. I have always admired the amazing technologies developed by Christian von Koenigsegg and his dedicated team creating one of the most sophisticated cars and engines on the planet, and I am convinced our Spyker C8 Preliator clients will tremendously enjoy the huge performance leap."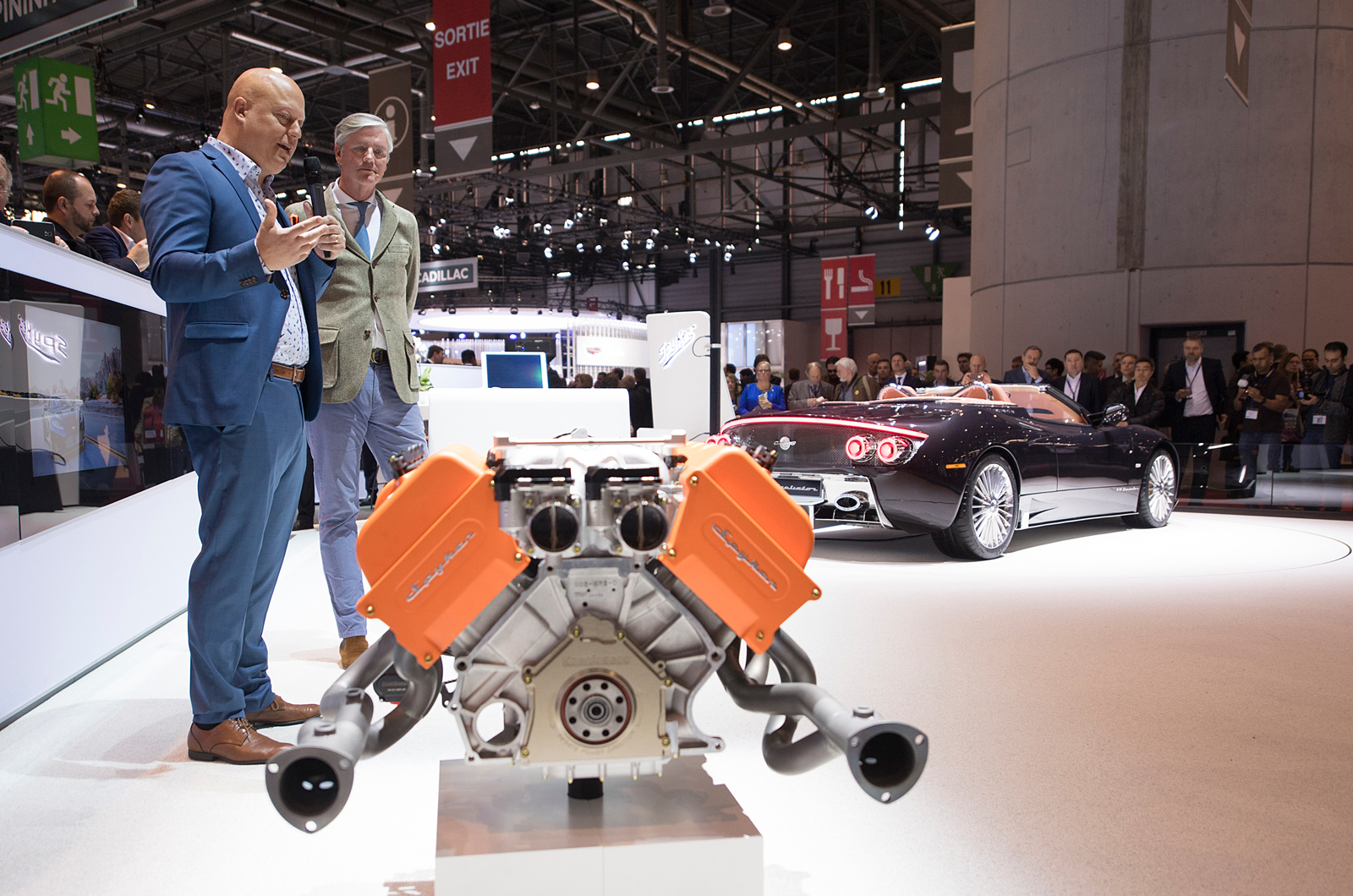 Koenigsegg boss Christian von Koenigsegg added: "It gives us great pleasure to work with Spyker to design and produce an engine specifically for them that will suit the handcrafted, luxurious and high-performance nature of all Spyker cars. In terms of performance the introduction of our light, responsive and powerful engine will transform the driving experience of the Preliator."
Prices for the regular car are expected to start at just over £300,000, with the Spyder being the pricier variant. Just 100 cars will be built at the Dutch company's Coventry plant in Britain. Production will kick off next year.
Spyker's latest model arrives close to a year after Muller emphasised his intentions to keep the brand's performance models as raw as possible. He hinted that an all-electric SUV would contrast this, but there's been no word since as to when such a model would arrive.