The Peugeot 3008 has been awarded the 2017 Car of the Year award in Geneva, beating six other cars including the Alfa Romeo Giulia and Mercedes-Benz E-Class to the top spot.
Other cars in the running included the Volvo S90 and its estate sibling, the Volvo V90, the Citroën C3, Toyota's angular C-HR crossover the striking new Nissan Micra.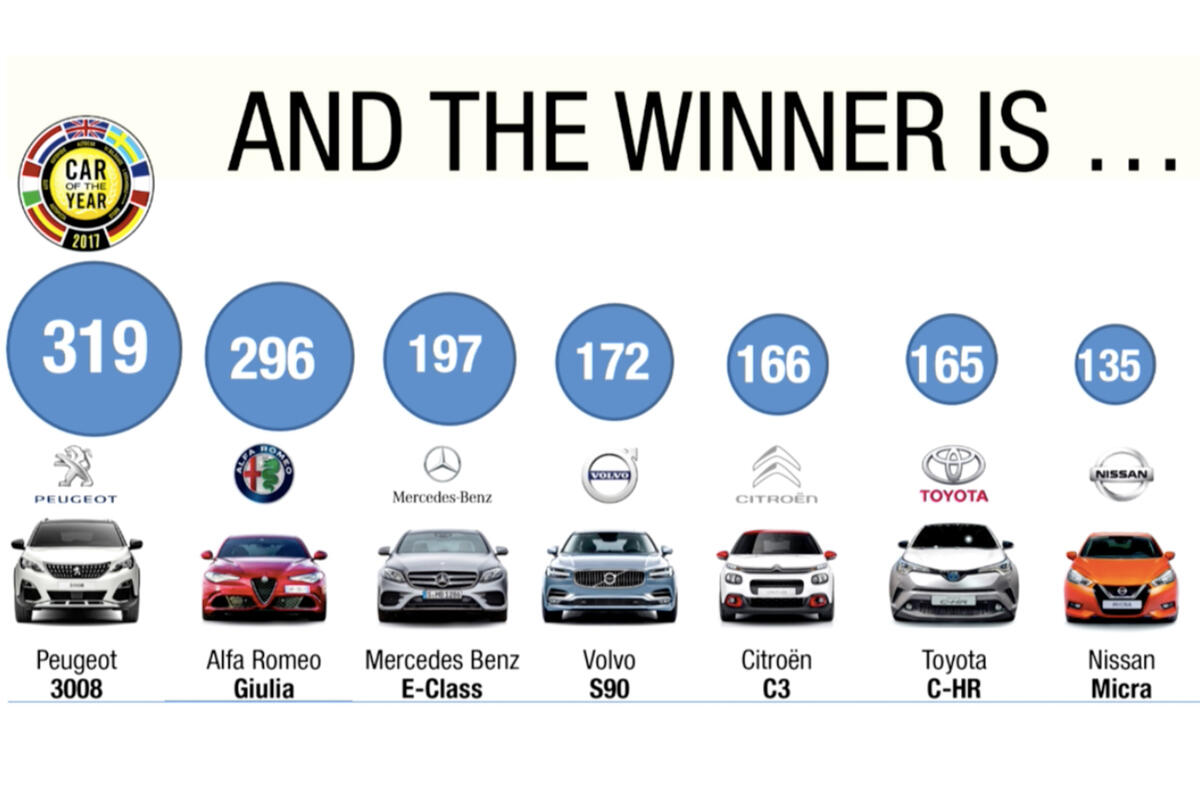 Among the judges was Autocar's Matt Prior.
Last year's winner was the Vauxhall Astra, and the victor the year before was the Volkswagen Passat.
Do you agree with this year's outcome? Let us know in the comments below.