The 224mph Apollo Arrow concept of Geneva 2016 will inspire a production model, set to be co-developed by supercar company Scuderia Cameron Glickenhaus (SCG) and on course to arrive sometime next year.
The new collaboration, lead by Apollo - a brand founded on the remnants of Gumpert - will also include Italian manufacturing house Manifattura Automobili Torino (MAT). The trio of firms will first work to produce a racing version of the Arrow concept, codenamed project Titan, that will be driven up the hill at the 2017 Goodwood Festival of Speed.
The V12-engined racer will then be followed by a V8-engined road car called the Arrow S. No arrival date has been set for this road model, but Apollo said both it and the racing car will benefit from SGP's extensive racing knowledge (which includes competing in the Nürburgring 24 Hours) and MAT's manufacturing skills.
SCG's founder Jim Glickenhaus commented on the new partnership: "I'm really excited to be working on this project with Apollo. The Arrow is a thing of beauty and we can definitely bring a lot of technical know how to the table from our successful experience of competing on the toughest races in motorsport."
Apollo's chairman Norman Choi added: "The SCG003C is a really impressive car and I'm looking forward to working with the team to develop our new Apollo Arrow and create something truly special."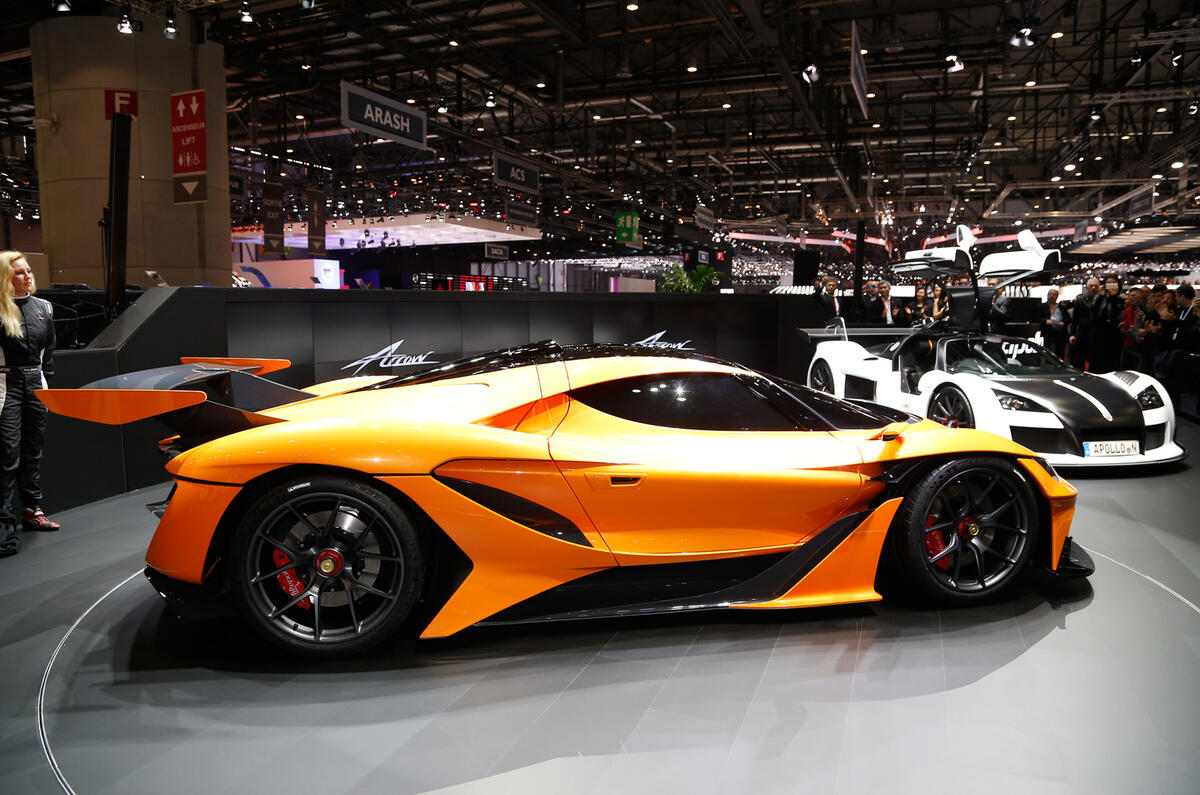 Performance
In concept form the Apollo Arrow uses an Audi-supplied 4.0-litre bi-turbo V8 producing 986bhp and 737lb ft of torque. It is housed within a tubular chromoly spaceframe and carbon tub. The design is a dramatically re-engineered version of the ApolloN, which itself is an evolved version of the original Gumpert Apollo model.
Apollo claimed that the Arrow weighs less than 1300kg, and it confidently predicted a 0-62mph of 2.9 seconds and a top speed of 224mph for the concept.