Jaguar's Classic division has created a bespoke XJ6, which includes a number of modern features, ahead of the 50th anniversary of the XJ next year.
The car, which was built on commission for Iron Maiden drummer Nicko McBrain, includes fixtures such as a built-in infotainment screen, LED headlights and push-button start. It is the result of more than 3500 hours of work by the Classic division, responsible in the past for continuation models, restorations and other heritage work.
McBrain's XJ6 is the first bespoke publicised project by the division, which is more commonly associated with period-accurate restorations. The brand even had a customised Jaguar growler logo put on the steering wheel and wheel centre caps of the car.
2019 Jaguar XJ to be reborn as high-tech electric flagship
Custom bodywork differentiates the car from factory XJ6s while, on the inside, the upholstery has been reapplied in red, and modern features like remote central locking, a reversing camera and a 1100W sound system have also been added. Under the bonnet, three 2in SU carburettors have been installed at the drummer's request, while quad tailpipes as part of a bespoke exhaust are finished in chrome at the rear.
Jaguar Land Rover Classic's Coventry HQ was established last year and has already taken on a number of projects including building high-profile continuations of the D-Type, as well as restoring the recently discovered Land Rover launch car. That project is being used to celebrate the launch of the next Discovery, which is due for reveal at the end of the year.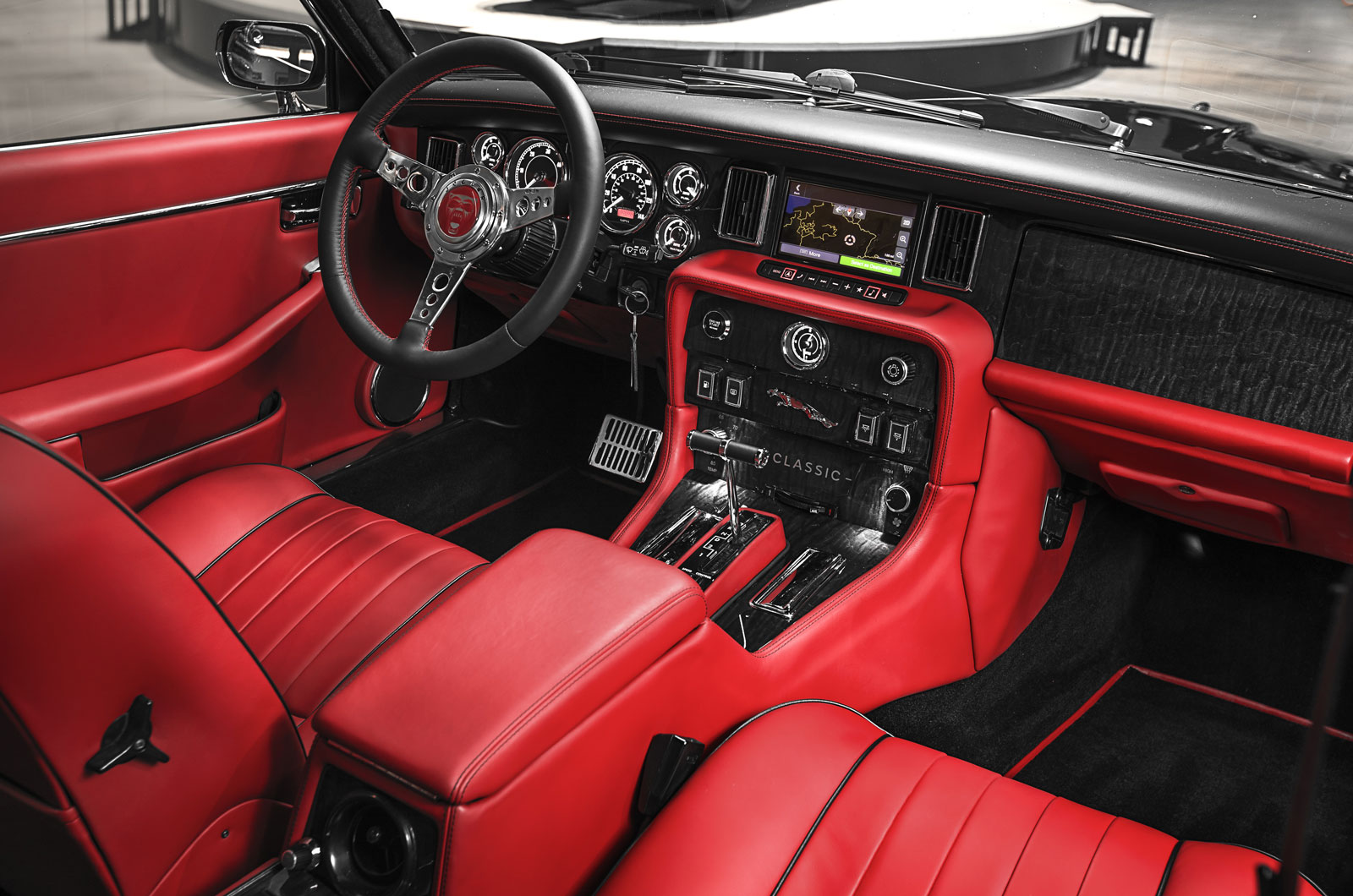 Jaguar will be celebrating 50 years of XJ production in 2019, the same year in which it will reveal the next-generation model. Autocar understands that the next XJ will become the brand's second full-electric model following the I-Pace, the production version of which is on display at the Geneva motor show.