Seat's new Cupra brand has confirmed specifications of its all-electric 670bhp e-Racer, which has just completed its first shakedown on track.
The Leon-based rear-wheel-drive e-Racer features a 65kWh battery with 6072 cells (equivalent to 9000 mobile phones) and makes 402bhp of continual power, with a peak of 670bhp available.
Cupra said it's capable of dashing from zero to 62.5mph in 3.2sec; it can hit 125mph in 8.2sec.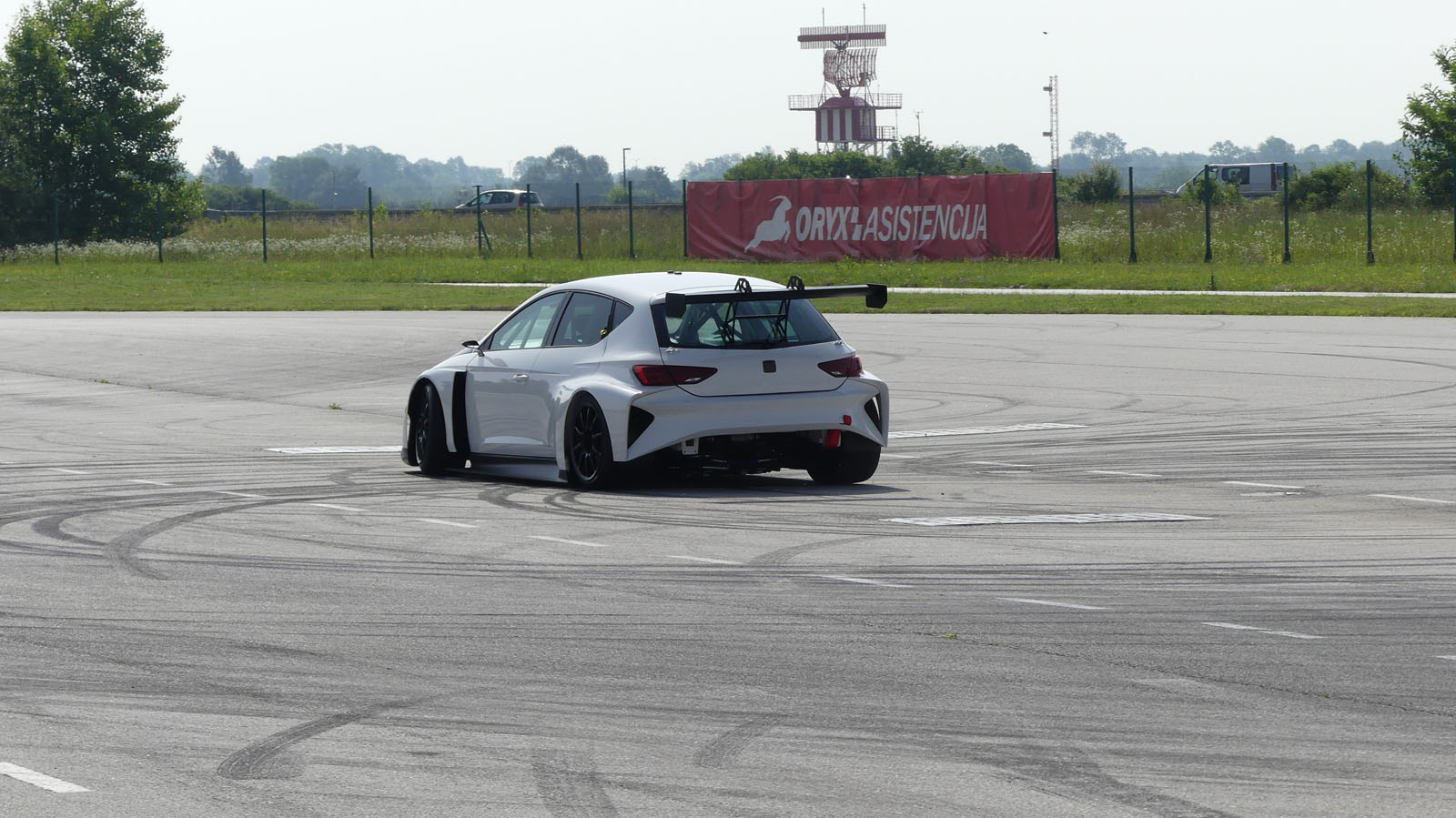 The car's chassis is based heavily on the existing Cupra Leon TCR touring car that races in this year's FIA World Touring Car Cup and other championships. The e-Racer is designed to showcase a new E TCR electric category, which will be launched by category promoters at Geneva. No date has yet been given for when the category will begin.
Seat vice president for research and development Matthias Rabe said: "With the Cupra e-Racer, we want to bring racing to the next level. We believe we can help reinvent motorsport and achieve success. Motorsport is one of the pillars of Cupra, and we are proud of the team that is making this electric touring race car possible."
Seat boss Luca de Meo described the e-Racer as "a true motorsport car" and called it the first fully electric touring car. The only mainstream EV racing championship currently operating is the single-seater Formula E series.
Jaguar has previously revealed a racing version of its I-Pace SUV, which will compete in its own one-make series alongside Formula E from 2018/19. A non-works electric GT series for converted Tesla Model S road cars is also starting later this year.
De Meo added: "We thought racing should be efficient and clean, and by introducing a new and revolutionary car like this, we want to send an important message to the racing world. It is possible, it is spectacular and it is fun."