Audi's most prominent debut at this year's Geneva motor show is the new Q4 e-tron, set to launch late in 2020 as the firm's fifth electric model.
The Q4 arrives about a year after the company's first series production EV, the E-tron SUV, and shares relative styling details and some of its mechanical make-up with its recently launched sibling. It's the next step that will see 12 Audi electric cars on sale by 2025.
Described as being "in the upper third of the compact class" in terms of size and market positioning, the 4.59-metre long and 1.9-metre wide Q4 e-tron is slightly shorter and wider than today's Audi Q5. It borrows exterior styling cues from the E-tron (and E-tron GT concept), including the single-frame grille and similar lighting profiles, but in a smaller and more athletic-looking package.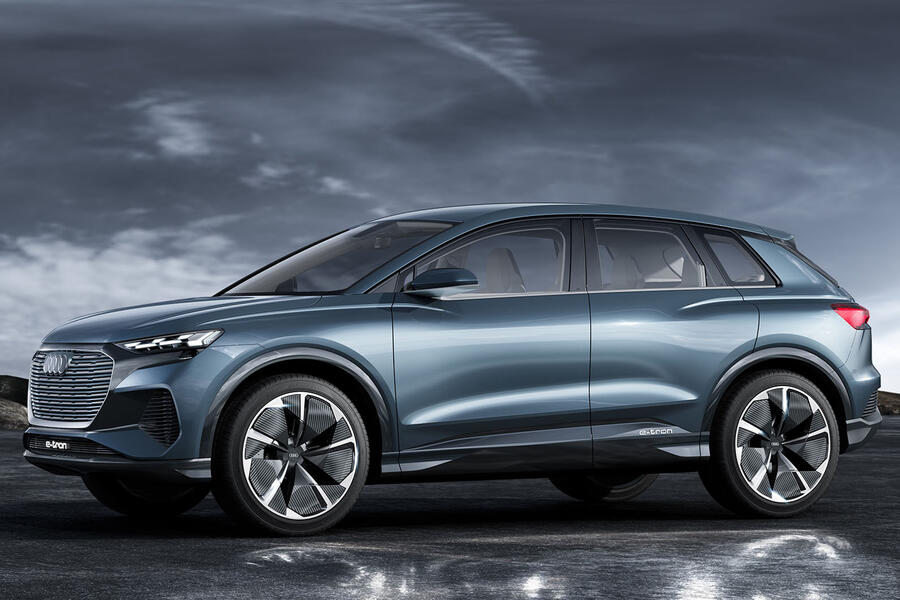 A special 'Solar Sky' paint scheme, debuting on this concept, has been developed specifically to reflect a shortwave fraction of sunlight to "significantly" reduce heat build-up on the body and in the cabin. This reduces the power needed to cool the cabin for its occupants and could subsequently improve range.