Mercedes-Benz has revealed the interior of its new G-Class off-roader, which has undergone the most significant reinvention of its four-decade lifespan to provide greater comfort, technology and usable space for occupants while not abandoning its utilitarian origins.
Full details of the new G-Class - which has been four years in development at Mercedes' standalone G facility in Graz, Austria, and is codenamed 'W464' – will be fully unveiled at the Detroit motor show in mid-January, but the familiar boxy shape of the current vehicle will be retained.
However, the German manufacturer has afforded an early look at the five-seater's interior, where some of the most significant revisions have been made. As well as incorporating much of the technology and underlying electronic architecture from the latest E-Class, Mercedes has retained many of the G-Class's iconic design features. The overhauled G-Class will be wider than the current model, and an increased wheelbase and improved packaging of major components have liberated a considerable amount of additional space inside.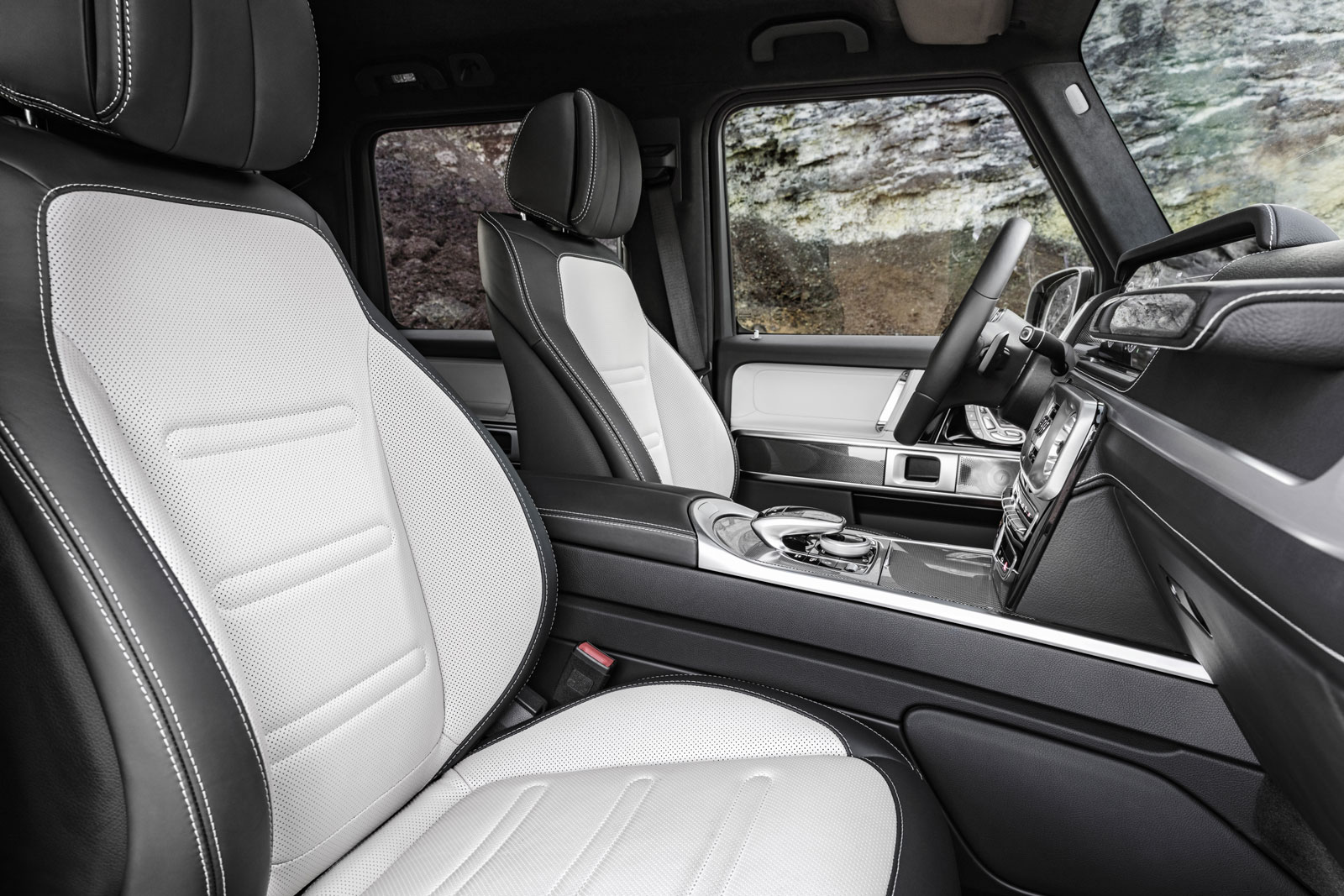 Rear passenger space – an area that was criticised in the current G-Class – is said to have increased by 150mm, with approximately 40mm of that being freed up by a longer wheelbase. The driver and front passenger benefit from an additional 38mm compared with the existing model. Shoulder and elbow room are up by 38mm and 68mm respectively in the front and by 27mm and 56mm respectively for rear occupants.
Although the new G-Class retains its predecessor's upright windscreen and square-jawed proportions, the seating position is slightly more car-like in the new model. "In the outgoing car, it is more like you sit on the car, but now you sit in it," said Oliver Metzger, G-Class design engineering chief.
Very few parts have been carried over from the outgoing G-Class. Among those that do remain are the nozzle of the headlight washer, the cover for the spare wheel – still mounted on the side-hinged rear door – and the door handles.