Jaguar looks poised to enter the compact SUV market in 2017, if these new scoop shots are anything to go by.
According to Autocar's spy photographers, this test mule is registered to Jaguar and it appears to have an F-Pace-like nose cone and grille design, although judging by the signature LED running light design, the headlights are from the Range Rover Evoque.
Closer examination of the prototype shows that while the upper body looks like today's Evoque, it has a slightly longer wheelbase and slightly wider rear track.
UPDATE: Read the full reveal story and see the launch pictures of the Jaguar E-Pace here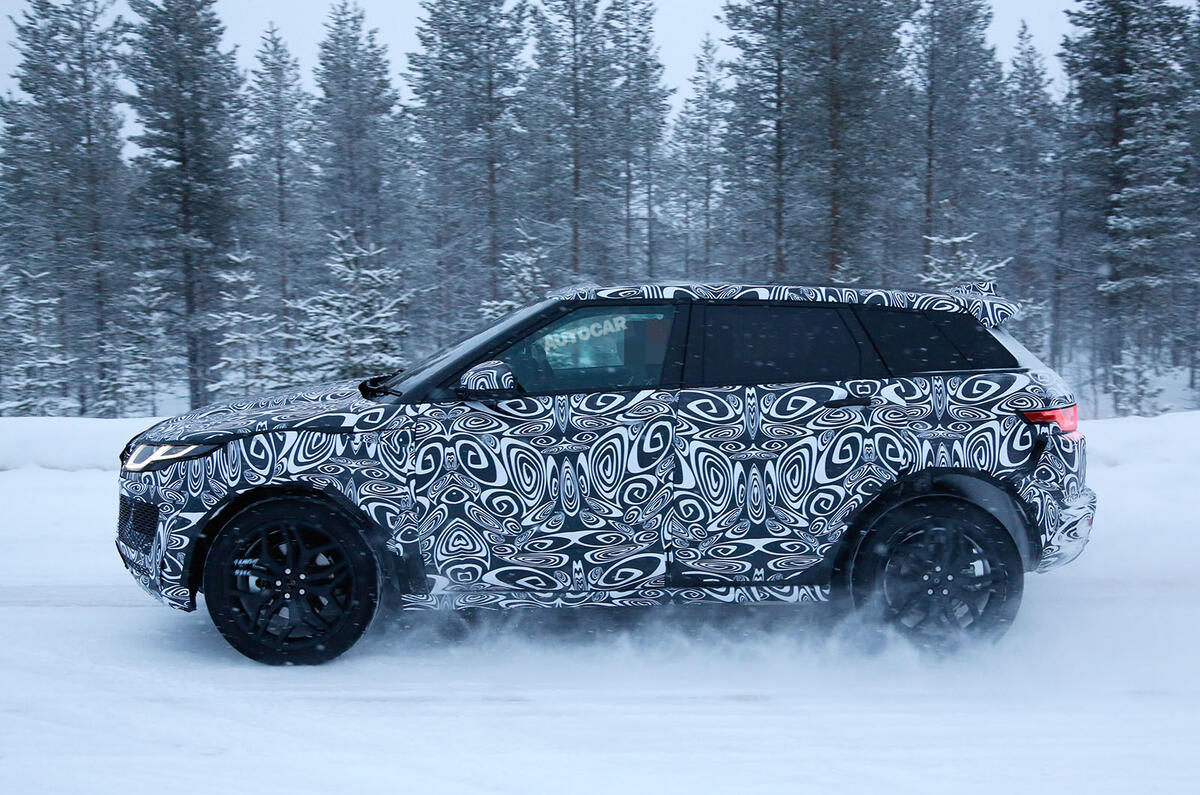 It's thought that this vehicle is a very early prototype which, among other tests, is checking for snow ingress into the engine bay through the large F-Pace-inspired grille.
It seems possible that the new Jaguar SUV - tipped to be called E-Pace - will be spun off the new steel Land Rover Discovery Sport platform. The Jaguar F-Pace is based on JLR's aluminium architecture.
While the new Land Rover model is longer and can accommodate seven passengers, this Jaguar is likely to be a strict five-seater that puts an emphasis on sporting handling and performance.
Any new Jaguar SUV would use the same range of petrol and diesel Ingenium engines as the Discovery Sport and Evoque and would be in line to receive future plug-in Ingenium-based hybrid powertrains.
It's too early for any indications on pricing, but with the F-Pace kicking off at a highly competitive £35,000, any E-Pace could be something of a comparative bargain.