Porsche has been accused of manipulating UK emissions tests for the Cayman R, enabling the model to be rated with a lower CO2 output and therefore lowering its vehicle excise duty price for owners.
A report unearthed during a legal case for an unrelated safety issue states that the tests for the Cayman R, a hardcore variant of the previous flat-six-engined two-door, involved the car being driven off in second gear. By selecting that gear, the revs of the naturally aspirated 3.4-litre engine would remain lower, enabling the car to produce less CO2 than if it were to be driven off the line in first gear.
This, in turn, produced the car's 221g/km CO2 rating in the UK, which is 7g/km lower than in Europe. The lower level ensured that the Cayman R cost £315 per year to tax rather than the £540 required for cars that emit 226-255g/km, according to the previous tax system.
Road tax: best cars under £40k to beat the system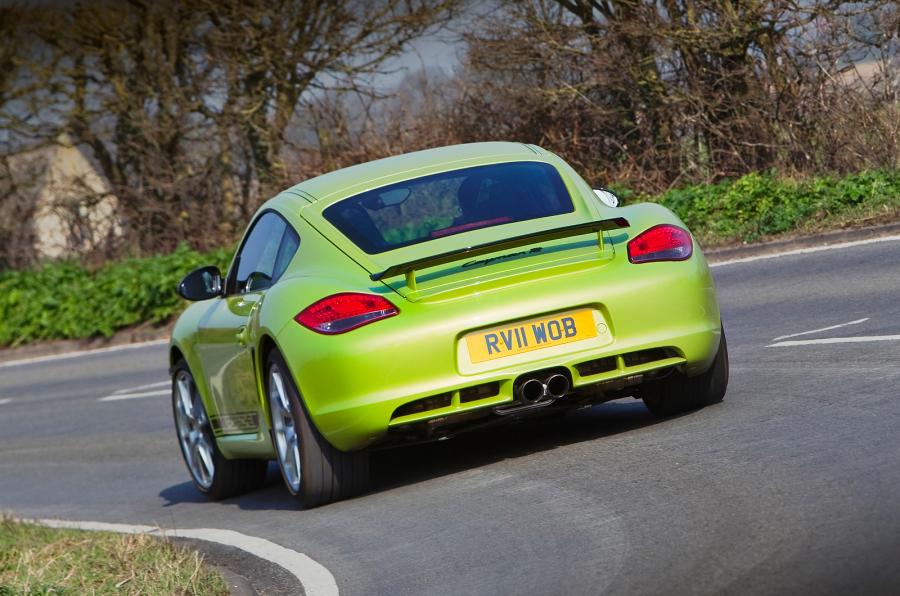 According to The Times, as many as 1500 British motorists who run or have run Boxster S, Spyder, Cayman R and Cayman S models could have paid less tax as a result of the test change in 2009. The report claims that this equates to a loss of £3 million for the Treasury.
Autocar contacted Porsche for comment, but a spokesman said: "No comment can currently be made because it is the subject of ongoing legal proceedings." Porsche's legal proceedings currently include a case in its home country of Germany, where a company board member is being investigated for potential involvement with the Volkswagen Group's Dieselgate scandal.
Like group stablemate Audi, however, Porsche's involvement has so far been linked to its use of VW diesel engines rather than an internally produced unit.