Alfa Romeo is expected to announce a new range of performance hybrid models, as well as a new large SUV, in June.
The plans will be announced at Fiat Chrysler Automobiles' Balocco test track by Sergio Marchionne, 14 years to the day after he became FCA's boss.
Alfa Romeo Giulia coupe to pack 641bhp with F1 hybrid tech
Besides the new SUV, a vital model for Alfa's US ambitions, Marchionne is expected to detail plans for a Giulia coupé, as exclusively revealed by Autocar (and imagined below). The Giulia coupé will be offered with high-performance hybrid drivetrains as well as the conventional engine options provided by the Giulia saloon on which it is based.
The large SUV will be offered with a mild hybrid and an electric turbo using a 48V electrical system. These power boosters will be sufficient to overcome the additional 200kg the car will carry over the Stelvio, whose platform it will share. A seven-seat option could also be offered on the new model, which is expected to go on sale in late 2019.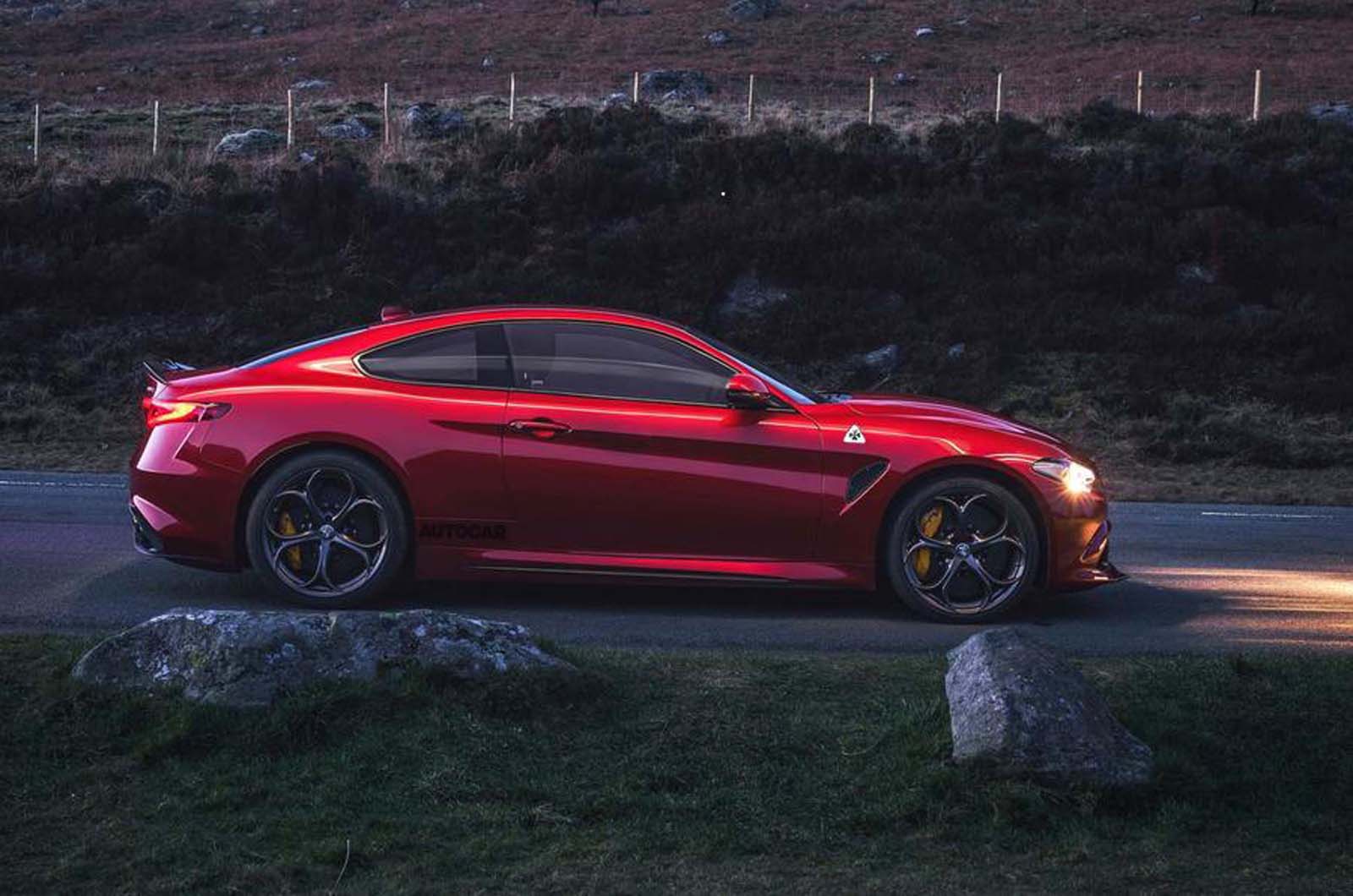 The Giulia coupé could be offered in both two-and five-door formats, as with the Audi A5 and Audi A5 Sportback. Different bodystyles would significantly widen its appeal. It is slated for a 2019 launch.
The high-performance energy recovery system (ERS) drivetrains are reputedly a development of the HY-KERS powertrain developed by Ferrari and Magneti Marelli for the LaFerrari, and claimed to be more advanced than the systems used in Formula 1.
There are two powertrains said to be under development, one based on the Giulia Veloce's 276bhp 2.0 turbo petrol engine, the other using the 2.9 V6 turbo of the Giulia Quadrifoglio. The 2.0 version develops around 345bhp combined, and the 2.9 V6 a mighty 641bhp to create the most potent road-going Alfa yet, with an output only 20bhp short of the Ferrari 488.