Audi will introduce an A4-sized electric saloon in 2023 as part of its growing range of E-tron models. 
The brand launched its flagship E-Tron SUV last year, with the sibling car version, the E-tron Sportback, going on sale later this year. At the recent Geneva show, Audi revealed a Q4 E-tron SUV concept, which is due in late 2020 in production guise alongside an E-tron GT four-door sports car. 
Audi design boss Marc Lichte said the brand would also develop a saloon that will be offered at a similar price to the Q4 E-tron. "There will be [electric] SUVs and low-floor sporty cars such as the E-tron GT, which is our 'halo' car," he told Autocar at Geneva. "There will be an E-tron GT in the [A4- sized] segment as well. We're working on this right now."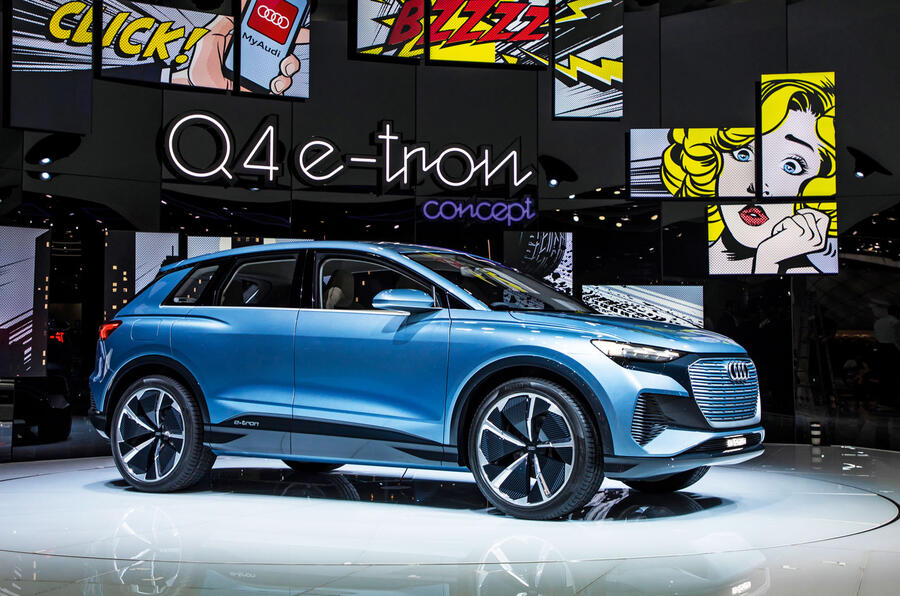 Lichte said the electric saloon will be built on the PPE architecture, an electric platform shared with Porsche, which is also used on the A6-sized E-tron GT.