The Morgan Motor Company has announced that it will be adding hybrid and electric models to its line-up from 2019.
With funding from the UK's Advanced Propulsion Centre and support from fellow UK companies Delta Motorsport and Potenza Technology, Morgan is investing £6 million into its Malvern factory to enable the development of these new powertrains.
The three-wheeled Morgan EV3 is revealed at the Geneva Motorshow
Morgan says the project will help it "significantly reduce vehicle CO2 emissions and deliver best-in-class fuel economy", and the anticipated increase in demand means it'll need to expand its workforce.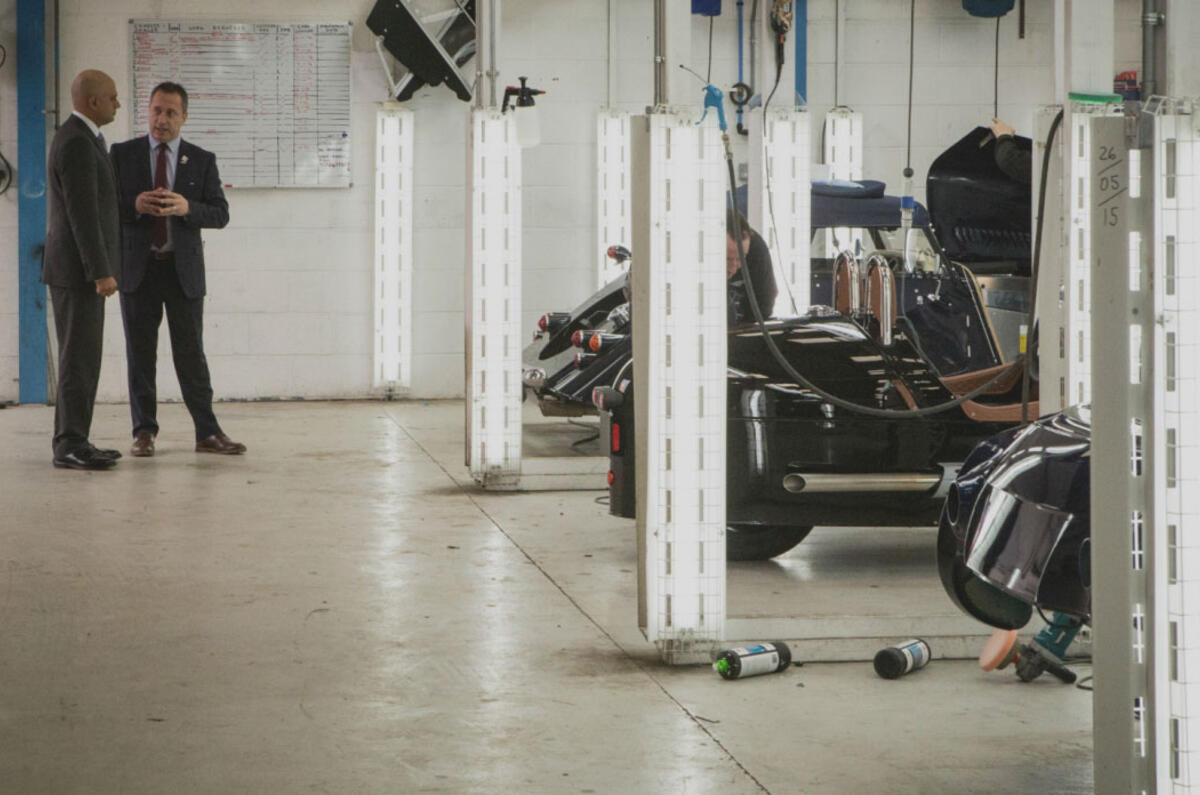 The funding will help Morgan develop more alternatively-fuelled models to sit alongside its all-electric EV3, which is due on sale later this year.
"This is a very exciting project for us," commented managing director Steve Morris. "We have been involved in the research and development of new propulsion technology since the inception of the LifeCar project almost 10 years ago. We are now ready to develop the best hybrid and electric drivetrain solutions for production implementation before the end of the decade."
Morris also said fitting Morgan cars with more sustainable powertrains "will broaden the appeal of the brand and attract new customers in our key markets".
The project was announced by the Government's Business Secretary, Sajid Javid, during a visit to the Morgan factory in last week.