The Morgan EV3, the first electric series production car in the company's history, will arrive on roads in the fourth quarter of 2018 with a claimed range of 120 miles.
Based on the successful 3 Wheeler sports car, the EV3 has been developed with British technology firm Frazer-Nash Energy Systems and swaps the 3 Wheeler's 80bhp V-twin engine for a liquid-cooled 56bhp electric motor fed by a 21kWh lithium battery.
Despite the addition of a heavy electric powertrain, the EV3 weighs less than 500kg – a significant reduction on the 525kg of the standard 3 Wheeler. Part of that saving is due to new lightweight carbonfibre composite body panels, marking the first time Morgan has used this material.
The company hasn't confirmed performance statistics for the production car, but it has previously claimed that the concept that inspired it would be able to hit 0-62mph in less than 9.0sec, with a top speed of more than 90mph. In comparison, the 3 Wheeler gets from 0-62mph in 8.0sec, with a top speed of around 115mph.
The interior of the EV3 features a classic 'magneto' switch for drive selection, a digital screen and wood, brass and polished aluminium trim. The overall design is inspired Inspired by 1930s aero-engine race cars, classic motorcycles and 1950s fantasy automatons (mechanical devices made to imitate humans).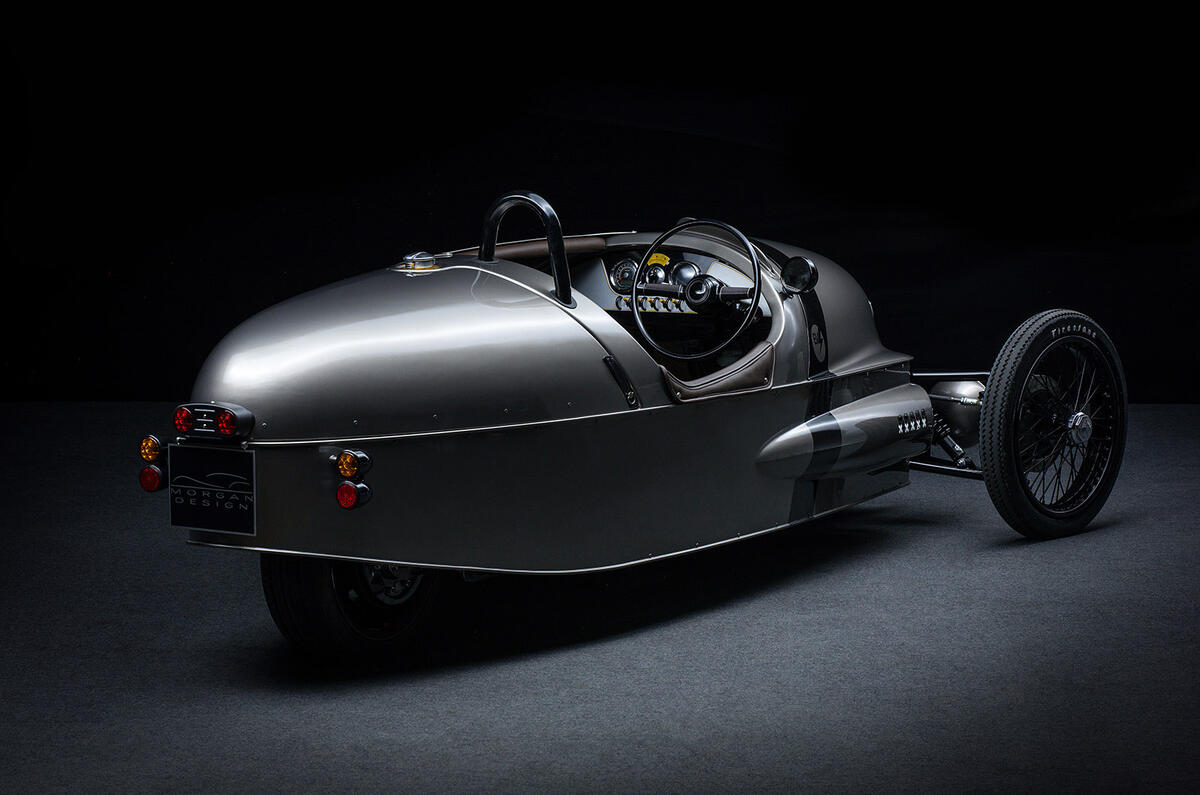 Production of the EV3 is due to begin in the third quarter of 2018 at Morgan's Pickersleigh Road factory in Worcestershire. Company technology director Graham Chapman told Autocar that two cars will be built per week, with no limit to production numbers. So far, 60 deposits have been received. The car is currently undergoing pre-production testing.
When it first announced the EV3, Morgan said the car "looks at the world of zero-emissions motoring from an entirely different perspective; what if an all-electric vehicle was bespoke, hand-crafted and exhilarating to drive?