The Morgan EV3, the first electric series production car in the company's history, will arrive on roads in the fourth quarter of 2018 with a claimed range of 120 miles.
Based on the successful 3 Wheeler sports car, the EV3 has been developed with British technology firm Frazer-Nash Energy Systems and swaps the 3 Wheeler's 80bhp V-twin engine for a liquid-cooled 56bhp electric motor fed by a 21kWh lithium battery.
Production of the EV3 is due to begin in the third quarter of 2018 at Morgan's Pickersleigh Road factory in Worcestershire. Company technology director Graham Chapman told Autocar that two cars will be built per week, with no limit to production numbers. So far, 60 deposits have been received. The car is currently undergoing pre-production testing.
When it first announced the EV3, Morgan said the car "looks at the world of zero-emissions motoring from an entirely different perspective; what if an all-electric vehicle was bespoke, hand-crafted and exhilarating to drive?
"The EV3 embraces new technology, delivers responsible driving excitement and continues to celebrate traditional British craftsmanship."
Morgan managing director Steve Morris said: "The EV3 is an exciting opportunity for our customers to enjoy the unique Morgan driving experience and the joy of tailored manufacture while remaining conscientious towards the future of our planet.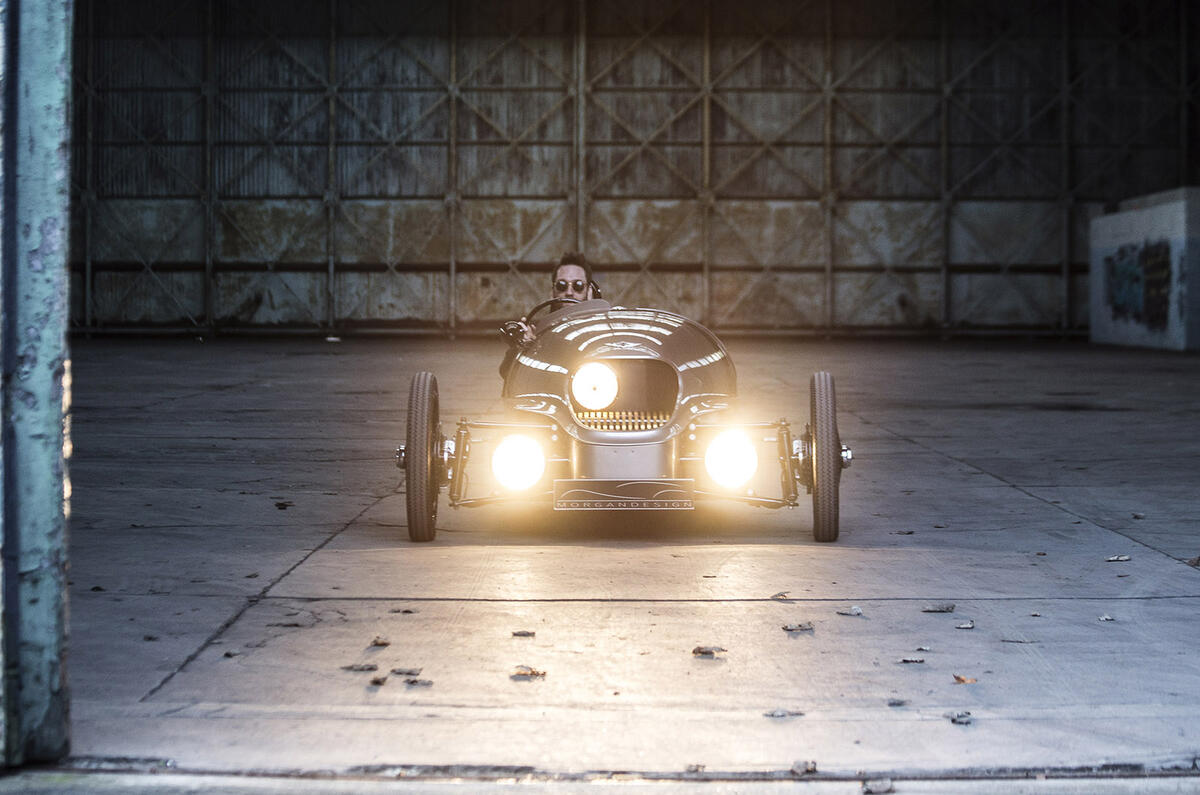 "We have been working closely on optimising the EV3's architecture in every way to develop a car which will offer proven reliability range and cooling performance, combined with the pure driving experience that is expected of every hand-crafted Morgan."
Morgan is yet to confirm pricing, but has previously told Autocar that the EV3 will be "comparable" with the 3 Wheeler, which currently costs from £31,140.