Grey has become the UK's favourite new car colour for the first time since records began, now accounting for one in five purchases.
Figures from the Society of Motor Manufacturers and Traders (SMMT) show that grey has knocked black off the top spot, with 495,127 grey new cars sold last year.
British buyers' preference for dull colours continues: the top three colours were grey, black and white, which together accounted for 59% of car sales.
A primary colour hasn't been in the top three since 2010, although blue and red currently sit in fourth and fifth place respectively.
Silver, which was the most popular colour between 2000 and 2008, has now fallen out the top five to sit in sixth position.
Cream experienced the biggest year-on-year drop in 2018, of 34%, with just 559 customers opting for the colour.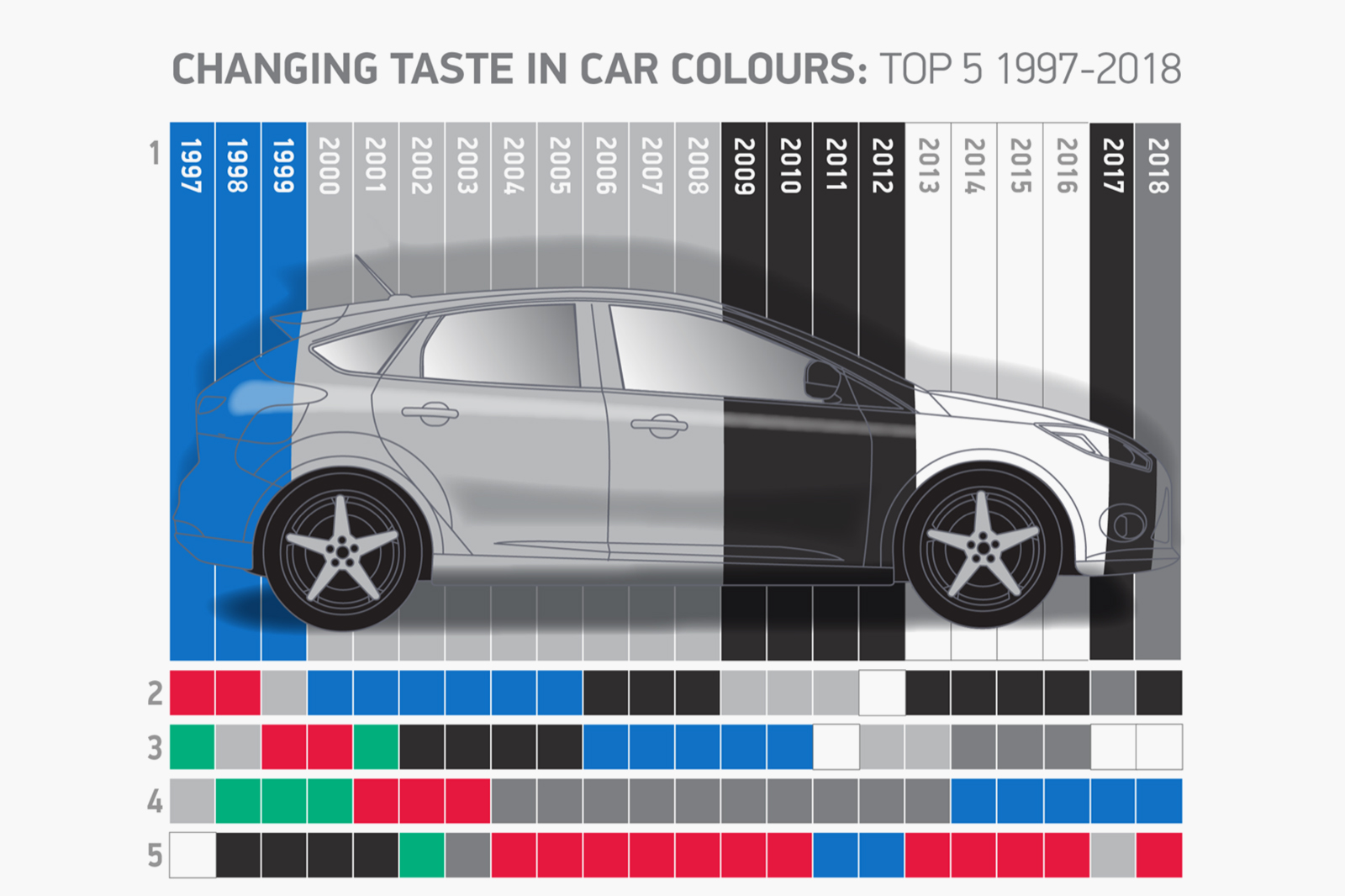 Of the top ten most popular models last year, the top three – the Ford Fiesta, Volkswagen Golf and Vauxhall Corsa – were all sold most commonly in grey.
The only model in the top 10 that wasn't preferred in grey, black or white was the Ford Focus, with its most popular colour being blue.
Scottish customers bucked the national trend, preferring white over any other colour, but those in Northern Ireland and Wales favoured grey.
Of the 118 colours available, English drivers registered 116 of them, while Northern Irish consumers ordered only 53.
Top 10 car colours
1. Grey – 495,127 registrations