Fifty-one years ago, Alpina was manufacturing typewriters.
Owner Burkard Bovensiepen was interested in cars, however, and wanted to improve the performance of his Fiat 124. The twin-Weber carburettor kit he built for it added the required pace, but the Fiat's engine blew up a short while later.
So, he decided that a more reliable car was needed, and chose a BMW 1500. From there, the relationship between Alpina and BMW blossomed into what it is today: a close partnership that allows for Alpinas to be part-built on BMW production lines before they head to Alpina's Buchloe factory, about an hour's drive west of Munich, for final assembly.
With BMW currently celebrating 100 years of production, it seemed like the ideal time to grill Andreas Bovensiepen, son of Burkard and the man who now runs Alpina alongside his brother, Florian, on the future of the brand.
Today, Alpina produces around 1700 cars a year, mainly for the US, Japanese and European markets (with Germany and the UK accounting for the lion's share of sales in the latter). The brand is also pushing into new territories, including, of course, the potentially lucrative Chinese market.
Bovensiepen thinks volumes of 2000 to 2500 units a year are realistic and important to meet continuously rising development costs. However, he says it's equally important to keep the exclusivity that's core to those patrons of the brand.
Bovensiepen puts it this way: "We are twice as exclusive as Rolls-Royce, because we make only 50% of their [number of] cars. We have a lot of customers that come to Goodwood, or the Frankfurt show, the Tokyo show, and we know their names. A lot of customers like this personal experience."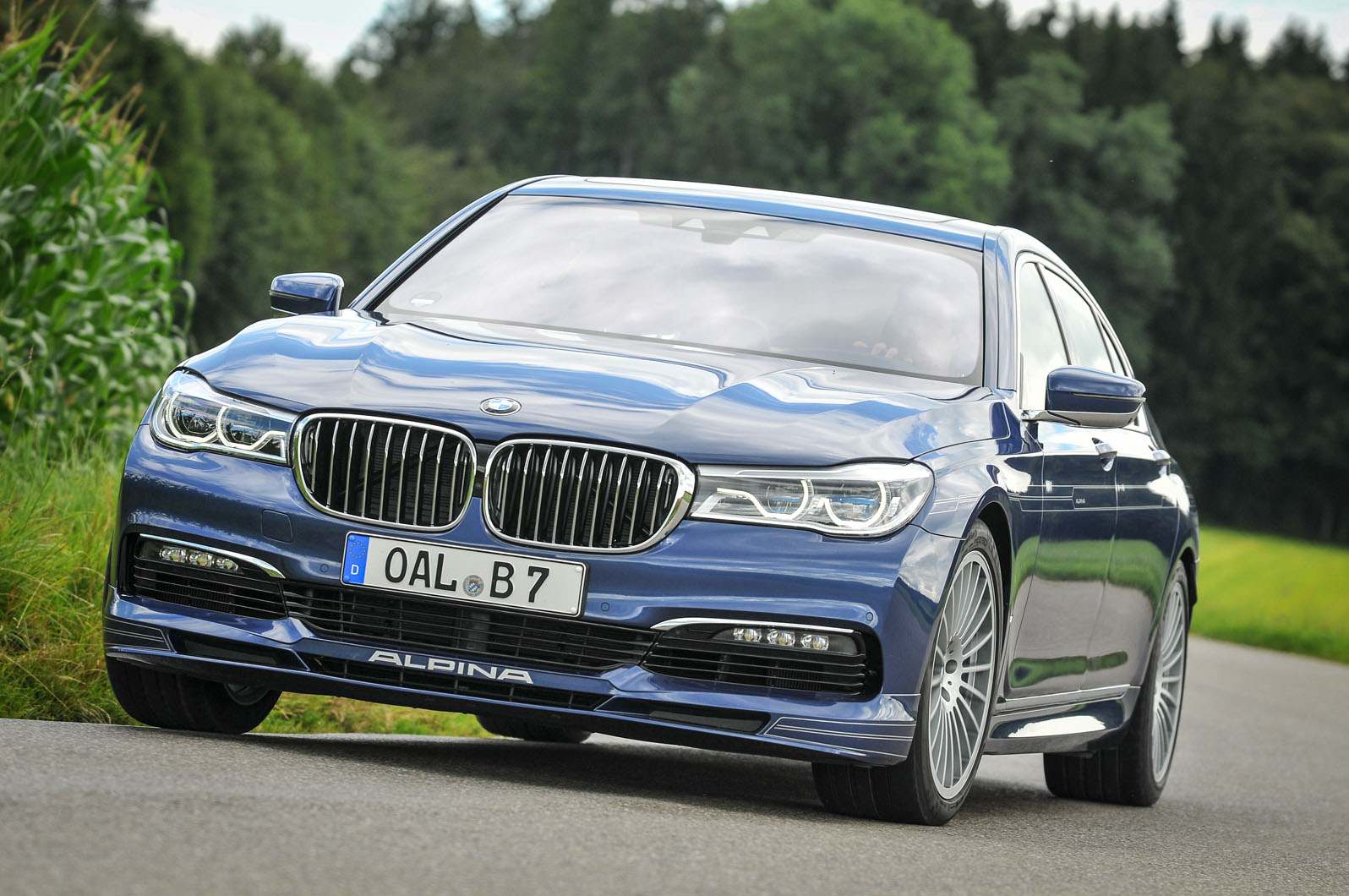 So with the emotional hook of Alpina seemingly in safe hands, what about the technical side? Historically, Alpina has embraced new technologies, turbocharging being a good example, so what about hybrid powertrains?
"I think we will do so, and it's a very interesting technique," he says. "It's very good if you are early in the market. But if you are too early, and the customers are not ready for a product, then you spend a lot of development money." So, is the worry that the market is not big enough to pay for these costs? He agrees: "Currently there's not enough momentum, especially in Europe, for petrol hybrids from our clientele."
Bovensiepen feels there are further challenges to overcome with hybrids, such as improvements to the charging infrastructure, and also because of how people use Alpinas. They tend to travel long distances, beyond the city limits that suit hybrids best, so he doesn't feel that they are a suitable solution for the brand at present.
"Currently, the diesel is still the best and most efficient choice for our customers who like to save fuel and drive a sporty car. So within the next five years, diesel will still play an important role for us." However, he emphasises that this will continue to involve improving Selective Catalytic Reduction (SCR) techniques using DeNOx catalysts with AdBlue to make them as environmentally clean as possible.