An Autocar test has revealed that the fix Volkswagen is applying to diesel-powered cars fitted with its emission-cheating software can have an adverse impact on fuel economy in the real world.
VW fitted more than 1.2 million cars sold in the UK with software that allowed the car to know when it was undergoing emissions tests in order for its NOx emissions to reach legal levels. It is now having to apply a technical fix to all affected cars and has done so to more than 600,000 at present.
The Autocar test was conducted at Millbrook Proving Ground to the standard set by the True MPG real-world test cycle of our sister title What Car?. The test used the latest international standard equipment for testing vehicles in a scientific and repeatable manner to industry standards.
Comment: what does our VW dieselgate fix test prove?
It revealed that while NOx emissions were almost halved from 0.639g/km pre-fix to 0.351g/km post-fix, our test car's combined fuel economy had fallen from 50.72mpg to 47.61mpg. This means that its CO2 emissions increased from 147.3g/km to 156.9g/km, a change of 6.5%.
The car we tested belonged to reader Jonathan Mudd and was a 2013 Volkswagen Touran fitted with the EA189 1.6-litre diesel engine, one of three units sold in the UK by VW fitted with the cheat software that needs correcting.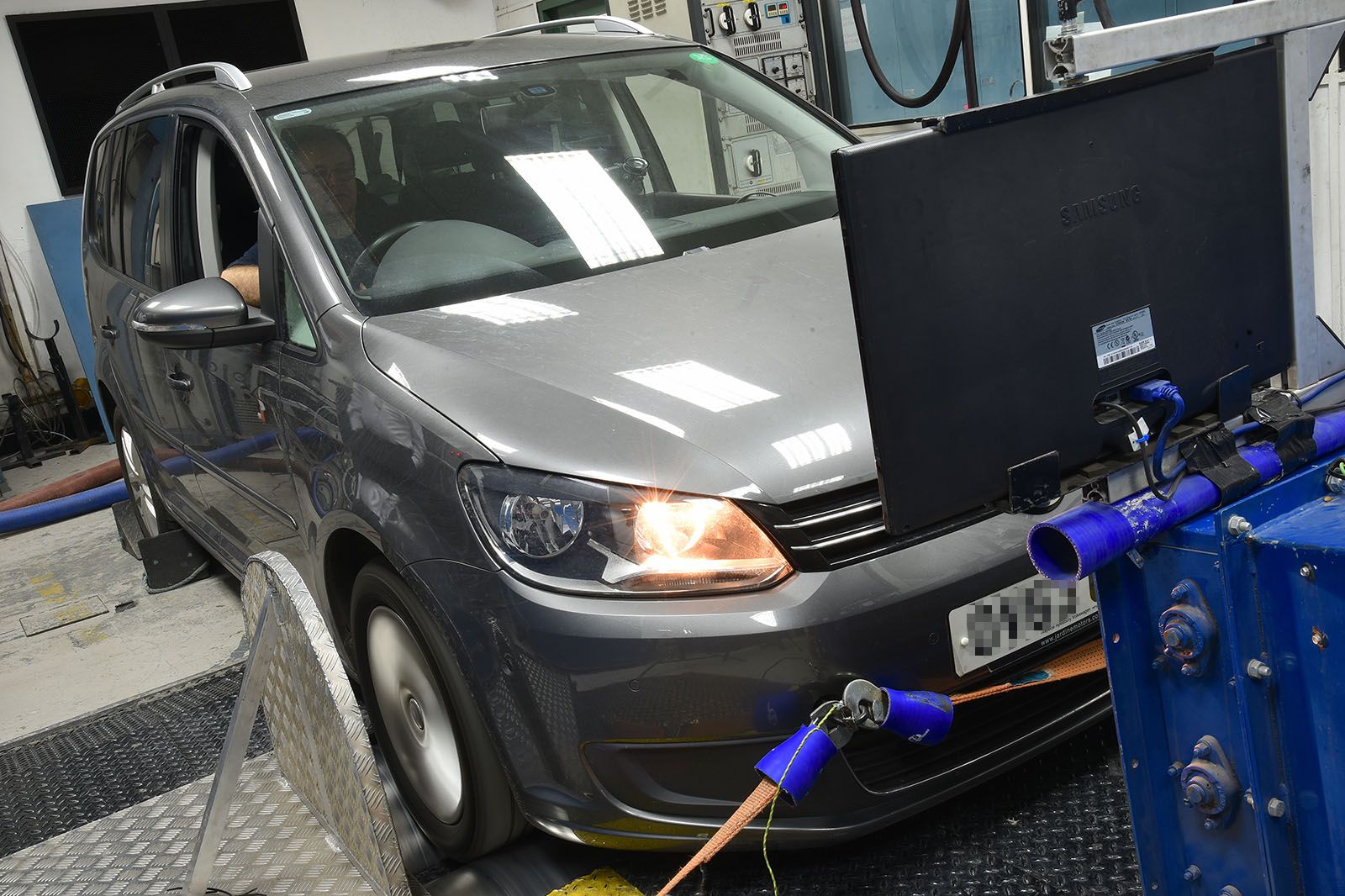 The economy drop is at odds with VW's insistence that its technical fix has no impact on a car's performance or economy. VW's claim is based on back-to-back NEDC tests — the lab-based test cycle by which VW is being measured by the authorities — and has been verified by the KBA, Germany's motor vehicle regulatory body.
Diesel engines: your questions answered
Upon completion of his car's technical fix, which took five hours, Mudd was presented with a 'Certificate of Completion' that stated: "The successful implementation of the measures does not adversely impact the engine performance, fuel consumption, CO2 emissions, torque or noise of your vehicle."
On that point, Mudd said: "Looking at the pre and post-fix test data for fuel economy, it's concerning that the data doesn't back that claim up. My car is now less fuel-efficient than it was before the required technical measure was carried out and means I'll be out of pocket as a result."
Our Millbrook test assures repeatability of the economy and CO2 figures to within 1% on any subsequent tests and is typically accurate to within 0.5%, so the margin of error is not enough to account for the 3.11mpg drop in economy.
Results for NOx emissions are less reliable from one test, however, and are best recorded as an average of three tests. That is why Autocar is only focusing on the impact the fix has had on fuel economy.