Aston Martin's Vanquish Zagato Shooting Brake has been shown in a life-sized model ahead of production. The car will be Aston's Q bespoke division's first to be specced in the brand's Q Lounge virtual reality system.
Aston revealed the limited-run Vanquish Zagato Shooting Brake in full late last year, following confirmation that the model will go into 99-unit production. The full-scale model is the first time customers have been shown the car's styling in person.
Alongside the open-top Vanquish Zagato Speedster (pictured below), the new model completes a line-up of four Vanquish special editions created by the British car maker and Italian design house Zagato.
The other existing models are the Coupé, launched in 2016, and the Volante, which was also revealed last year. The cars are the latest in a partnership between the two companies that started in 1960 with the DB4 GT Zagato.
The four Zagato models will total 325 cars, with production split between 99 Coupés, 99 Volantes, 28 Speedsters and 99 Shooting Brakes. At the Frankfurt motor show, the firm confirmed that all of the cars have now been sold.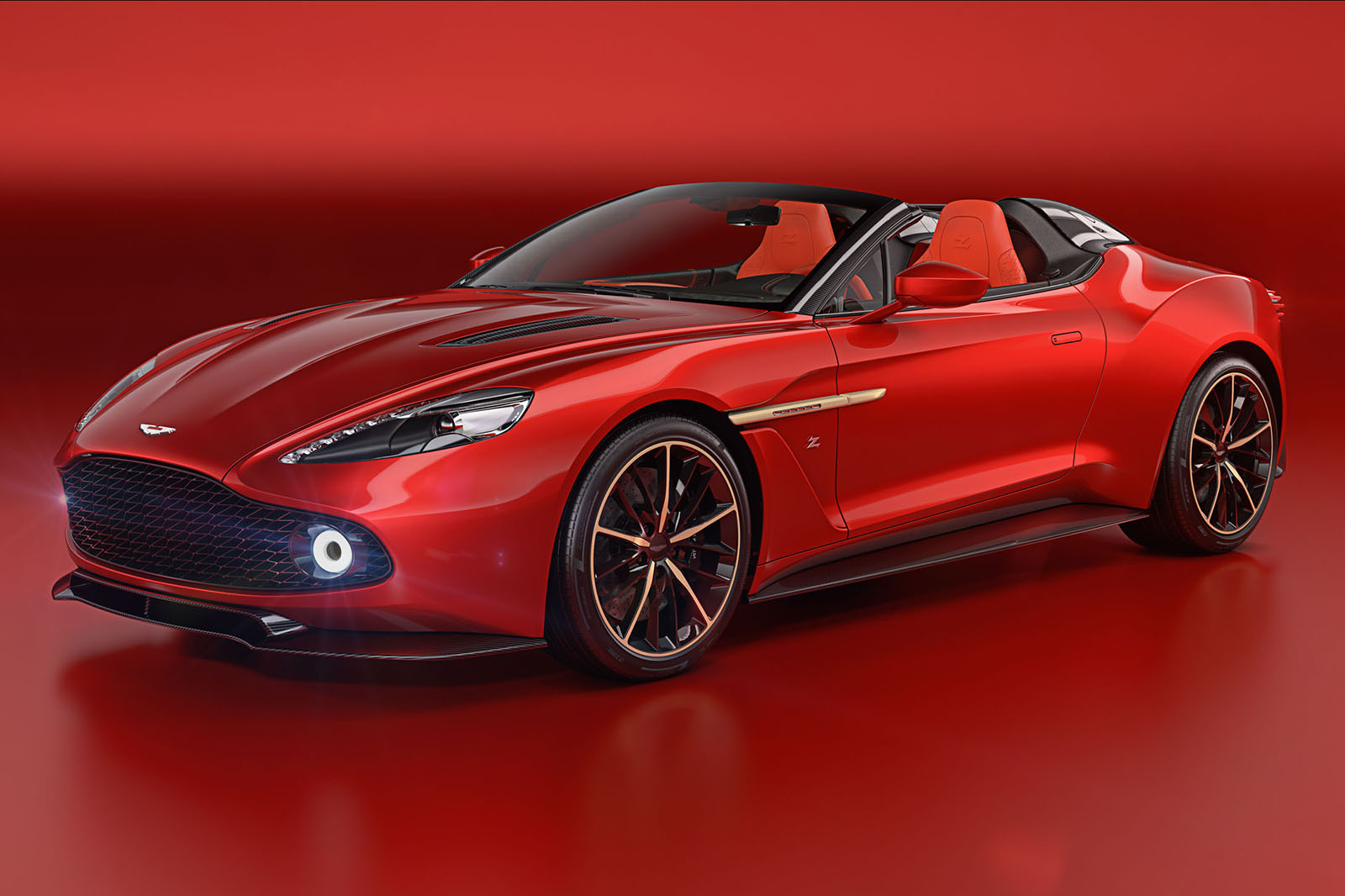 With all four cars based on the Vanquish S, the Zagatos use Aston's naturally aspirated 5.0-litre V12 petrol engine, which produces 592bhp – 27bhp more than the standard Vanquish. It's mated to a Touchtronic III eight-speed automatic transmission.

Combined with adaptive damping fine-tuned for each model, the Zagatos promise "exceptional driving pleasures that are every bit as stimulating and memorable as their design", according to Aston Martin.

The Coupé and Volante can do the 0-62mph sprint in 3.5sec and 3.9sec respectively. Additional weight in both the Speedster's convertible system and the Shooting Brake's design means this time will extend slightly on these models. Top speed will be about 197mph.