A limited run of 99 Aston Martin Vanquish Zagato Coupés will be built to order following the successful debut of the Vanquish Zagato Concept last month.
Read more: Aston Martin Vanquish Zagato Volante revealed at Pebble Beach
Created in partnership with world-renowned Italian design house Zagato, the production model is almost entirely unchanged from the Concorso d'Eleganza Villa d'Este concept that it's based on. The Zagato Coupé comes as the fifth car to come from a collaboration that stretches back to 1960 when the DB4 GT Zagato was created.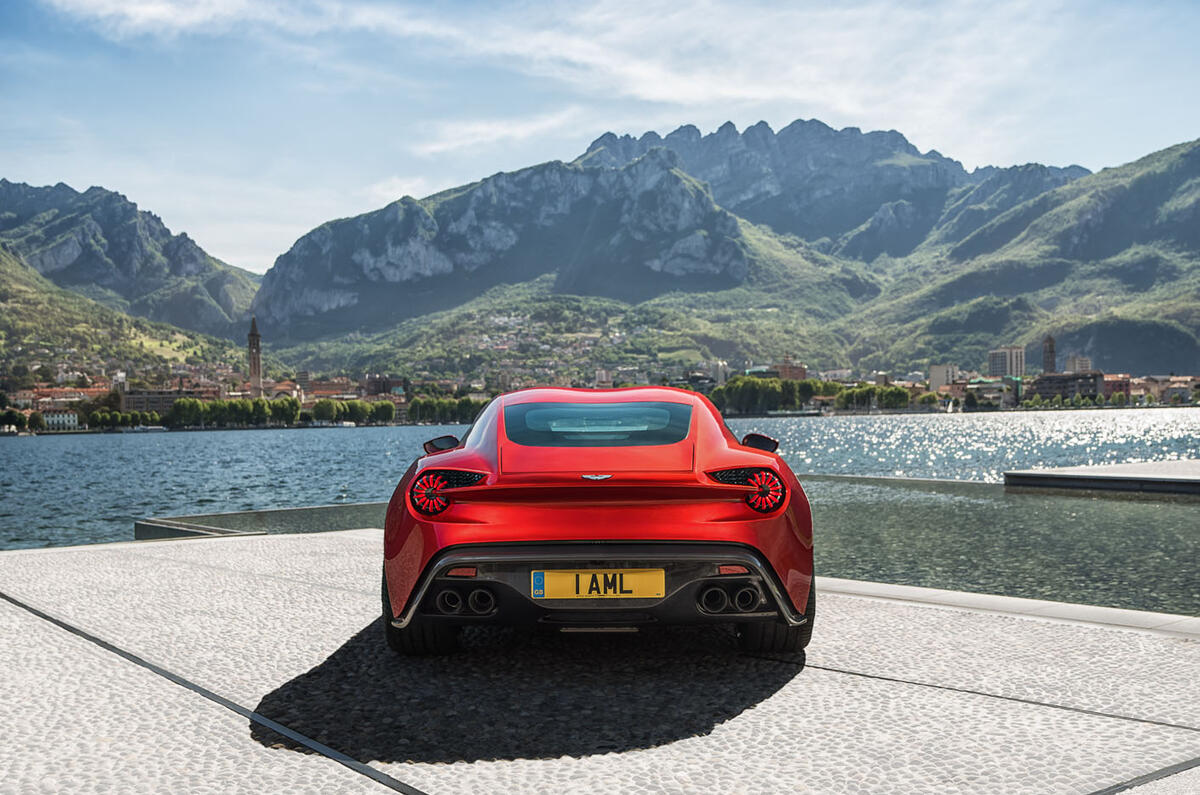 The new model's design is said to take influence from the Aston Martin Vulcan, One-77 and CC-100, and uses enlarged carbonfibre body panels with fewer split lines to reduce aerodynamic drag and clean up breaks in the car's shape.
Standout features of the Zagato Coupé's exterior include new rear lights that mimic the look of the DB7 Zagato from 2002 but feature modern LED lighting technology, angular door mirrors that resemble those of the One-77 and a sculpted rear that mimics the shape of the new DB11.
The car's wraparound window has also been designed to look like a helmet visor, and the design for the side strake that runs from the front wheel arch to door has come from the CC-100. The roof also features Zagato's now iconic 'double-bubble' shape - a feature that was originally added to the firm's racing cars of the 1950s to allow space for racing helmets.