The Aston Martin Vanquish Zagato Volante, a limited-edition convertible model, has been revealed at this year's Pebble Beach Concours d'Elegance.
The Volante follows the success of the Vanquish Zagato Coupé, which was first seen in concept form at Villa d'Este in May.
£1.3m Aston Martin Vanquish Zagato Speedster model due in 2018
Like the Coupé, the Volante has a run of just 99 models, expected to cost in excess of £500,000 each.
The model is the latest in a long partnership with Italian design house Zagato that dates back to 1960 when the DB4 GT Zagato was created. Previous Aston Martin Zagato convertibles include the V8 Vantage Volante, first shown in Geneva in 1987, and the DB AR 1 from 2003.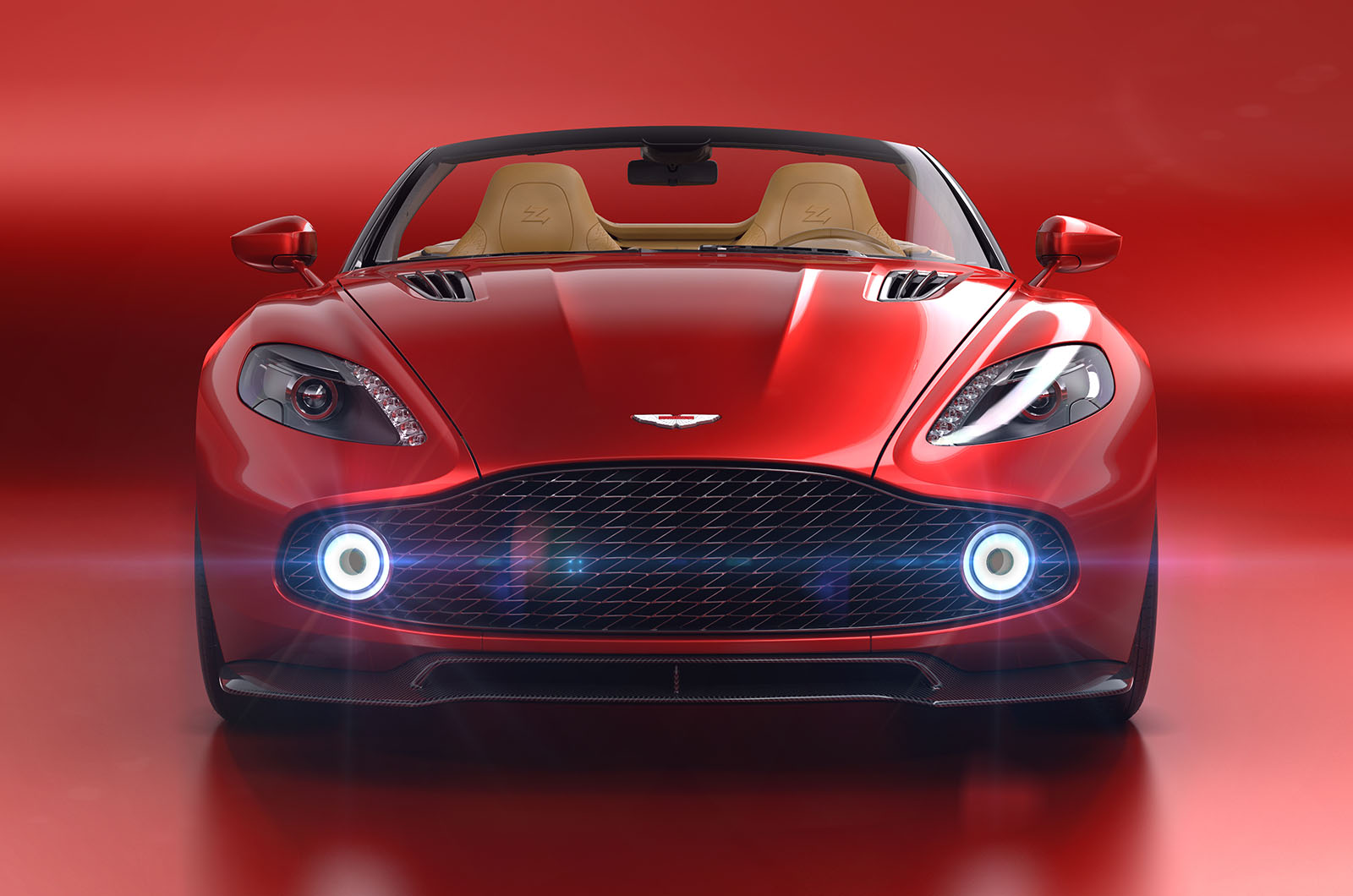 The DB AR1 was developed as an open-topped Zagato-bodied DB7, also limited to 99 units and, like the Vanquish Zagato Volante, designed for the US market.