Thirty years ago, if you wanted your Ford Sierra or Vauxhall Cavalier to stand out, you reached for a roll of pinstripe.
Body panels weren't that curvy, so it was easy to apply. I remember, as a car salesman in 1988, applying parallel lines of gold tape to a brand-new Fiat Tipo 1.4 in Kermit green. It looked a proper eyeful.
Around the same time, 100 miles away in south London, a chap called Sean Davis was touring car dealers and pinstriping cars from the back of his van. One Ford dealer wanted him to stripe 100 Ford Fiestas he'd called 'Hip, Hop, Pop' specials.
Davis must have been pretty good because, three decades later, he's still sticking stuff to cars – only the rolls of pinstripe have given way to huge sheets of coloured vinyl and the motors are a tad more expensive. When I visit him at his business, Creative FX, based in the old Lola works in Bromley, his team is putting the finishing touches to a new Audi S5 they've wrapped in Nardo Grey. To my eyes, it's a fairly dreary shade; but, to the car's owner, it's worth every penny of the £2600 it has cost him.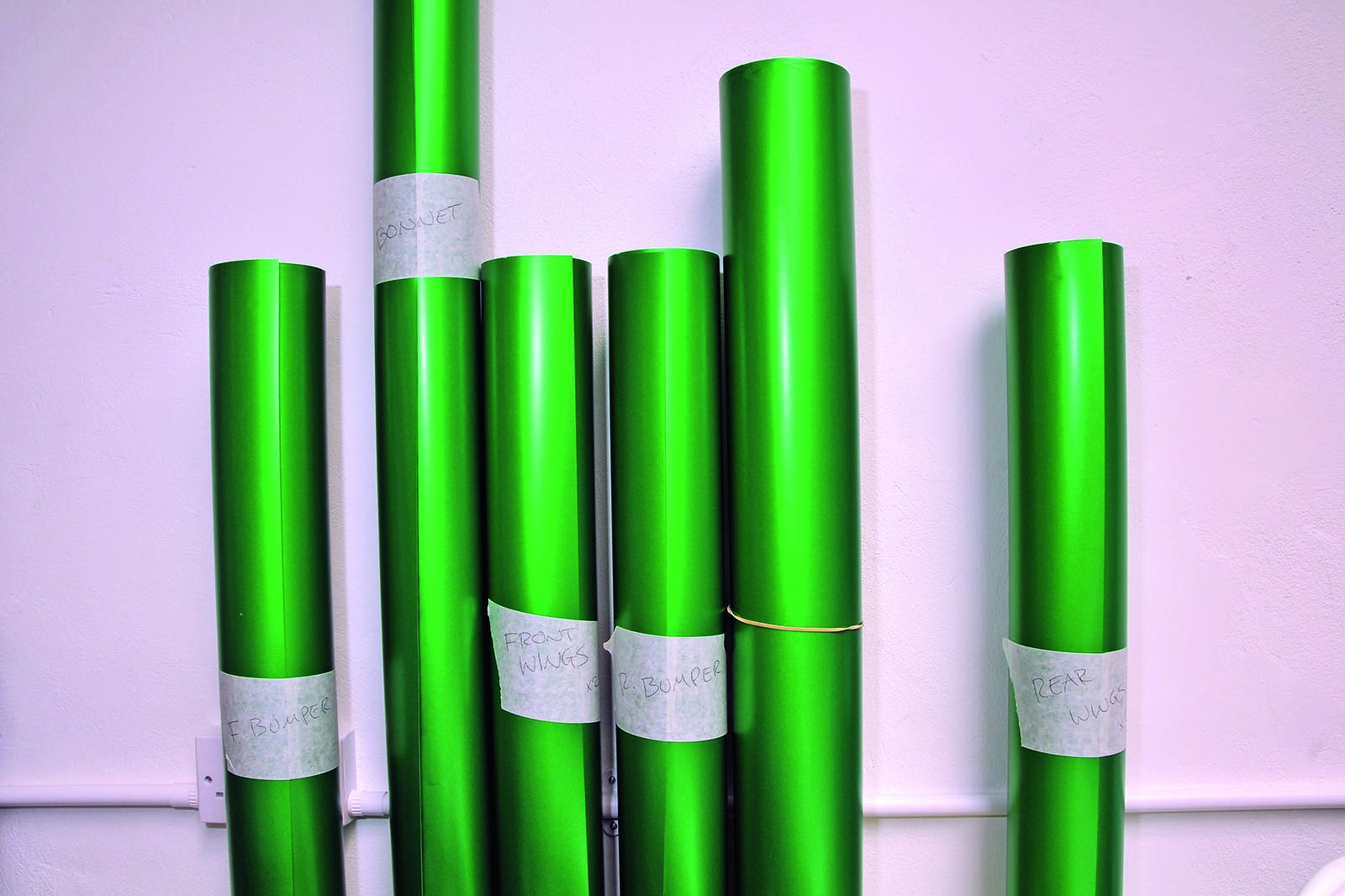 "He loves Nardo Grey but it's only available on the RS 5, so he had to have it as a wrap," explains Davis.
Audi's official optional colours and finishes for the S5 cost £645, so you could argue the wrap has cost £2000. The work is guaranteed for five years.
Personally, I'd have spent the money on the S5's optional Light and Vision pack (£750), and Comfort and Sound pack (£1295). But that's to miss the point of wrapping, which is to get noticed.