Those visiting Autosport International at the Birmingham NEC this weekend will doubtless want to see the display of more than a dozen Ford Sierra Cosworth RS500s gathered there.
But I wonder how many will be stopped in their tracks by the reason these cars are on display: to celebrate 30 years since the birth of, by some measures at least, the most successful touring car design yet created. Thirty years. It seems like yesterday.
Indeed, although there is an ocean of information and killer stats to speak for the Cosworth's utter dominance of its sport, I think, on this occasion, there is need for only one: in the British Touring Car Championship (BTCC), the Cosworth RS500 won 40 races on the trot, a number unapproached by any other car before or since.
Oddly, I remember being a little disappointed when I first drove one of the 500 road cars that gave it its name and without which it could not have been homologated for racing. Despite a beer barrel of a Garrett TO4E turbo, a larger intercooler and additional injectors, it had only 227bhp, just 24bhp more than the standard Cosworth, which could itself be easily and cheaply chipped up to 300bhp. The car didn't look much different, either, with subtle differences to the aero pack front and rear that you could see, and suspension alterations that you could not. It felt more taut than the standard RS, but its engine was more affected by turbo lag, too. I couldn't quite see the point.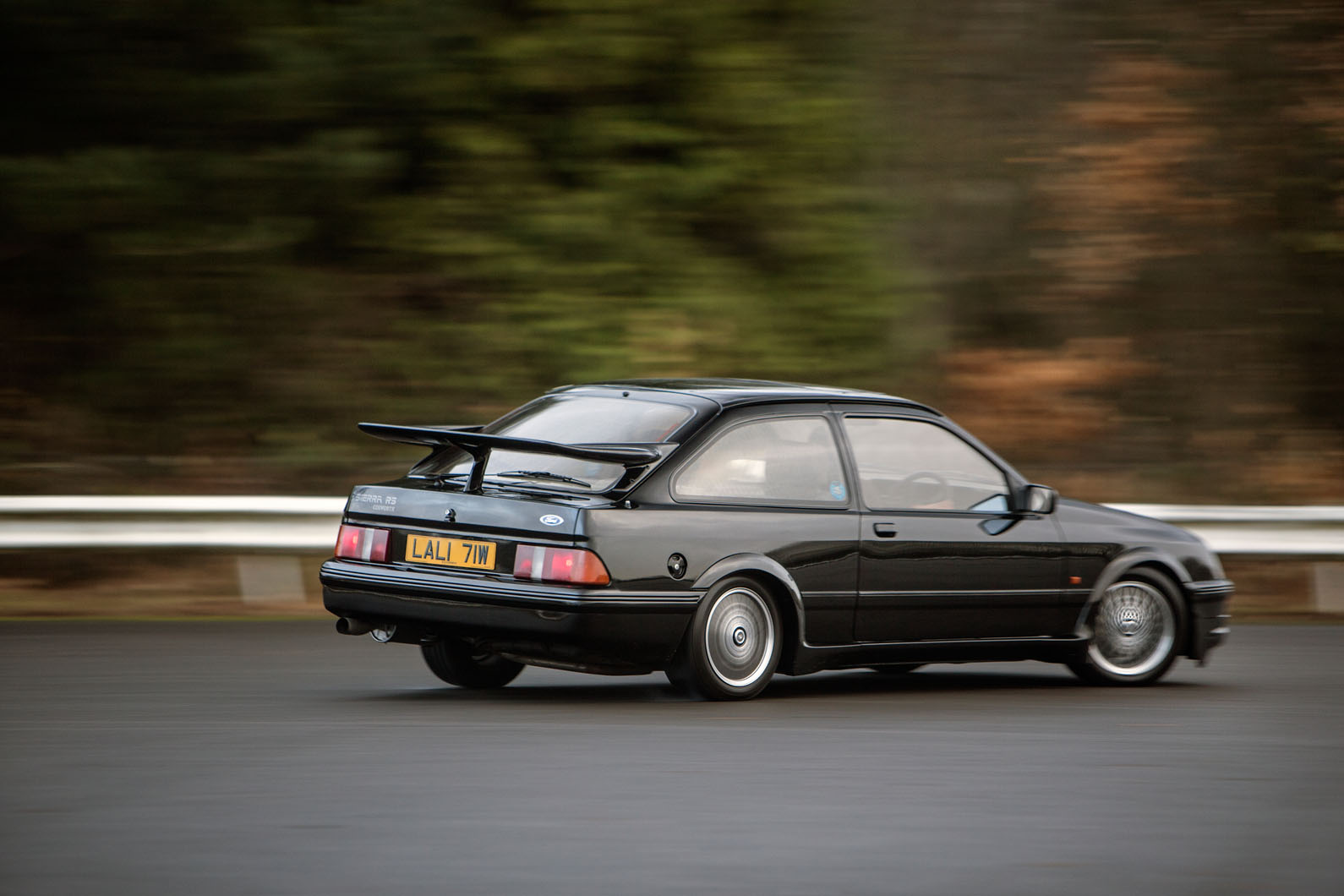 But point there was: the road cars were simply a means to an end. Unlike almost all touring cars up until that point, the RS500 was not an adapted street machine: it was a pure racing car from which road versions were derived and not the other way around.
To call the engine understressed in this form is to understate the obvious. Running race boost, more than 550bhp was possible with reliability, some claiming to have gone as far as 600bhp. No wonder cars like the BMW M3 couldn't get near it and had to rely on a system that provided equal points for class victories to have a shot at the outright championship. But what were these beasts like to drive? Happily, I have a wide, open expanse of Donington Park and two racing RS500s to find out.