The UK's first multi-brand, electric vehicle showroom has opened in central Milton Keynes, with the ambitious aim of trebling the national take-up of EVs and plug-ins in the local area over the next five years.
The showroom, operated by Chargemaster as part of the Milton Keynes' £9m Go Ultra Low City programme, won't sell cars directly, and its 11 EV "gurus" are not salesman. They concentrate instead on educating people about the capabilities and advantages of electric vehicles and on showing them a selection of the latest EVs from VW, BMW, Kia, Renault, Nissan and Mitsubishi, Chargemaster's partners in the venture.
Up to 10 test cars are parked on charging points nearby, available to visitors for short test drives. Serious prospects are offered seven-day tests, and put into contact with local car dealers.
Meanwhile, the AA Trust, also founding partners in the Milton Keynes venture, has launched a new programme of driving instruction called Drive Electric, aimed at helping drivers better understand electric vehicles and to get the best from them when driving. The courses will be delivered from the new centre by the AA's own instructors.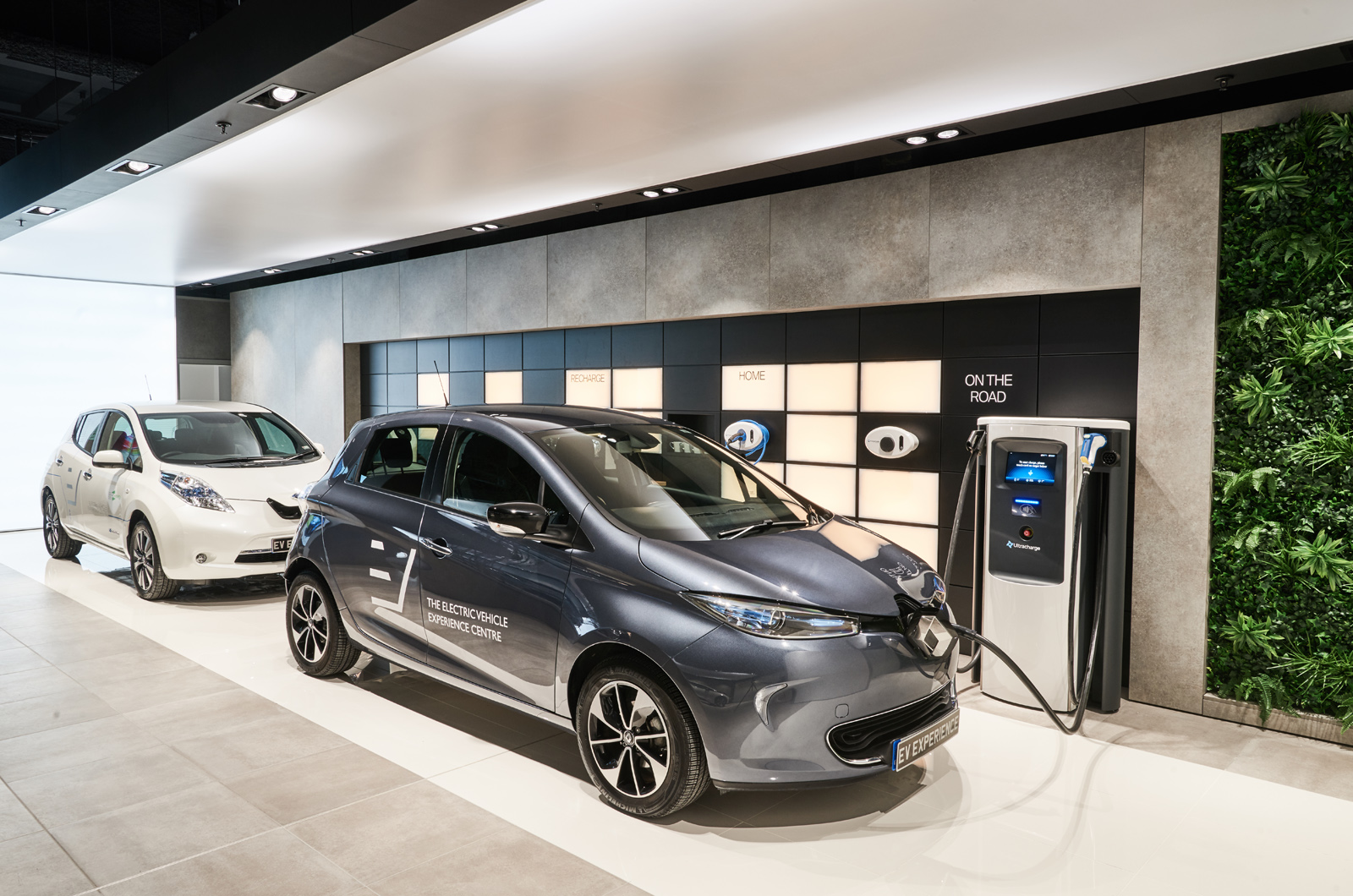 Chargemaster boss David Martell calls the new venture "a landmark for electric vehicles in the UK" and plans to publish figures for local sales of EVs, versus the national average every quarter. Martell believes the proposition of EV sales can reach 23 percent within five years, against a national average predicted to rise to seven or eight percent. At present, around two percent of Britain's 2.7million annual car sales are EVs or plug-ins, though EV deals have begun to rise exponentially. The number of EVs on our roads has jumped from 5000 to 100,000 in the past five years and annual sales are forecast to reach 150,000 units a year by 2020.
Martell predicts that more than one million electric cars will be on British roads by 2022, based on a growth in electric vehicles of just over 7% of new car registrations.
"The next five years will see demand for EVs ramp up, as a wider choice of models come to market with improved range and greater desirability," says David Martell. "The EV Experience Centre will provide a great opportunity for those interested in electric vehicles to find out more and test drive one."