The Mercedes EVA electric platform that will underpin four new EQ models in 2019 has entered its first stages of on-road development, as confirmed by sightings of two electric test mules.
Running under the bodies of GLC and GLC Coupé SUVs, the electronic platform's first model will be four-wheel drive and rival the Audi e-tron Quattro, Jaguar E-Pace and Tesla Model X.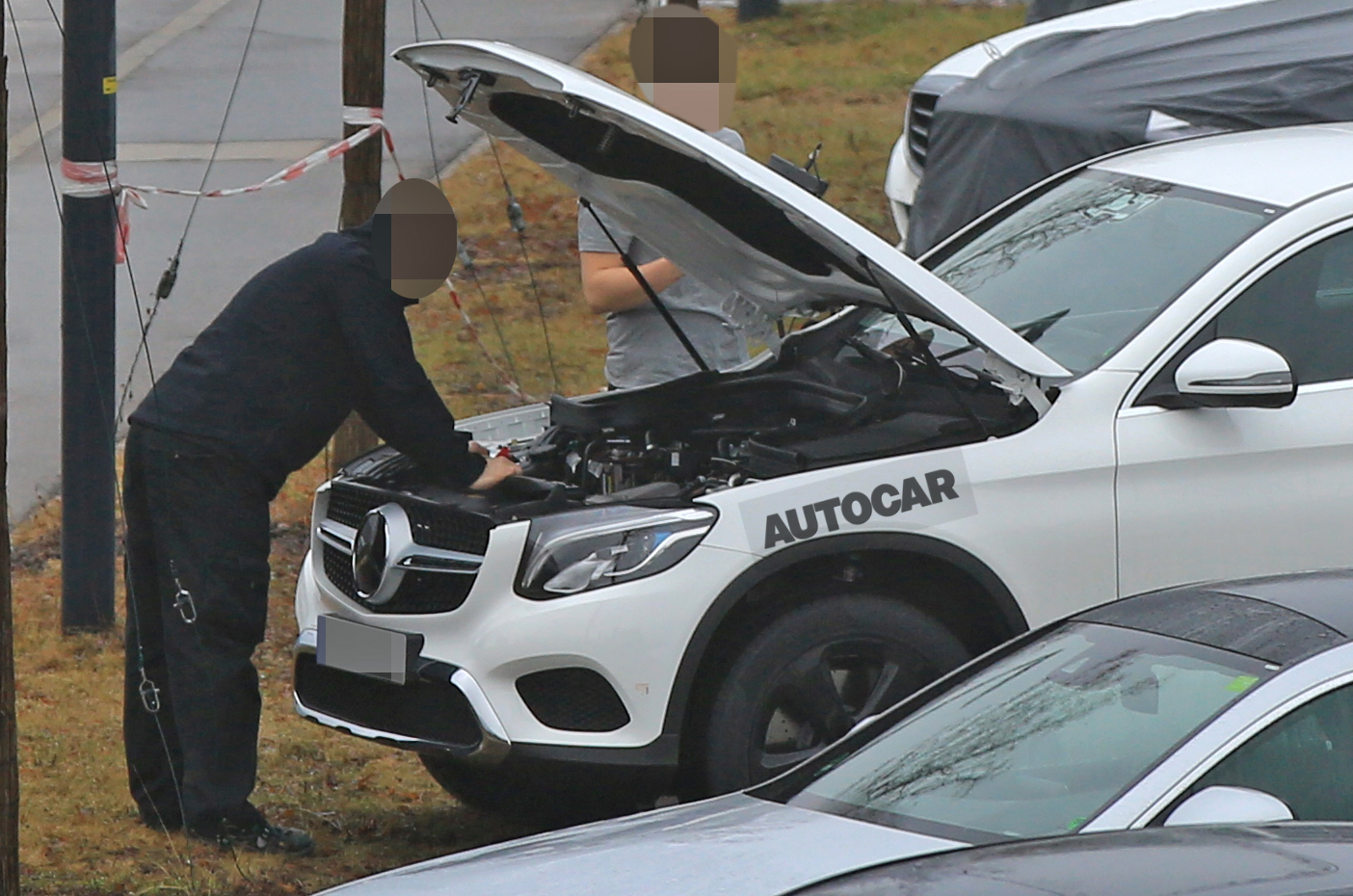 Confirmation that these test cars are running an electric drivetrain comes with the fact no engine noise was heard by photographers. Additionally, a photo of the GLC's nose with the bonnet open shows its lack of engine and there's no condensation or smoke from the car's tailpipes. Final proof comes with an orange window sticker displaying an electricity lightning symbol (shown in the gallery).
The cars were spotted running with large battery packs, thought to be lithium ion. Mercedes has previously stated that its future models would be capable of travelling up to 310 miles between recharging.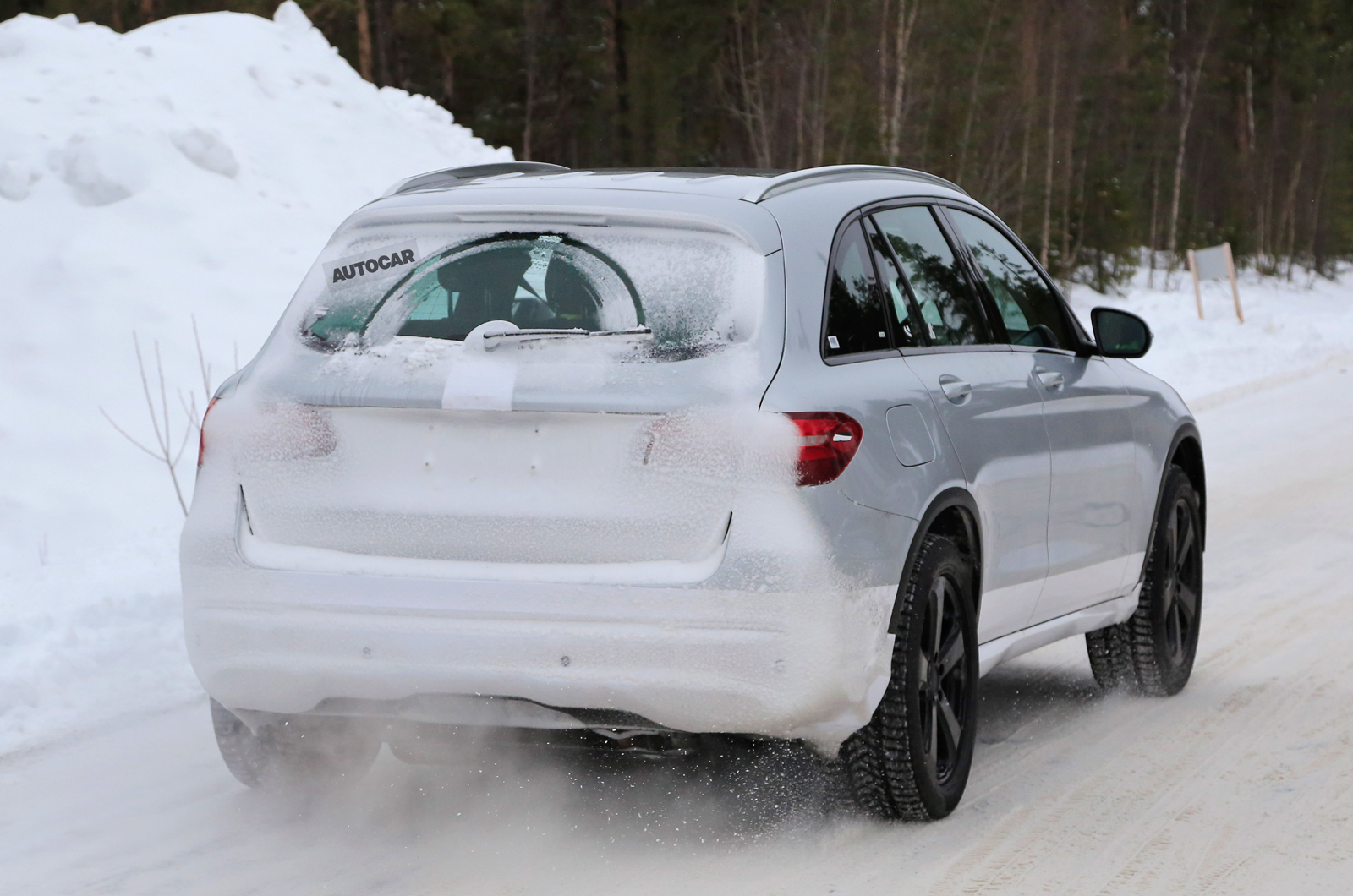 As with AMG, Smart and Maybach, EQ is set to become a sub-brand within the Mercedes-Benz group. Four models are planned to be launched in 2019. The first, an SUV, will introduce the new EVA platform. It was previewed by the Mercedes Generation EQ concept of Paris last year, which produced 402bhp.