The car industry is a fast mover but it can sometimes be difficult to figure out in which direction it's heading.
EVs looked set to take over the world and to some extent they are, now helped by new UK legislation to ensure there's enough energy to go round. In-car technology is evolving and connectivity is developing fast as the move towards autonomous cars ramps up. Meanwhile, neither petrol nor diesel is dead yet. In California, there's been another major step forward with hydrogen propulsion as the state gears up for more potentially world-changing innovation. So what's really in store over the next few years? Here's our guide.
What 5G really brings
1G started in the 1990s, then 2G enabled the sending of text messages, 3G brought internet browsing and 4G made it faster – so it's not hard to see where the world is going with 5G (fifth-generation) connectivity.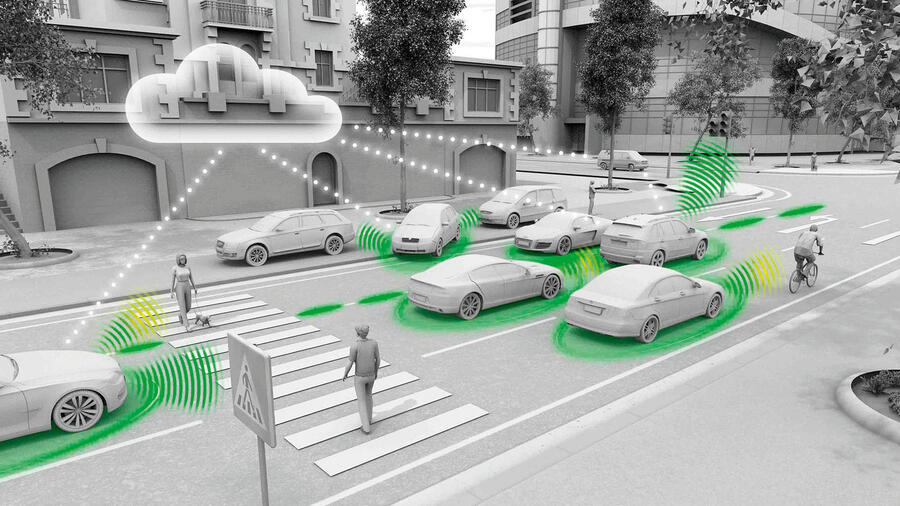 Car makers are working hard to exploit the faster network (for example, the hardware needed for 5G has already been incorporated into Volkswagen's new MEB EV platform). So too are suppliers such as Harman, which is developing technology allowing vehicles to share information via Smart City Command Centres linking to emergency, and other, services.
Harman is also working on technologies called Traffic Light Optimised Speed Advisory to help adjust speed to synchronise with traffic lights, and Signal Violation and Advance Signage Assistance to warn that you may be about to jump the lights or warn of temporary road works. Harman predicts entertainment systems will click up a notch too, with the possibility of video streaming for rear seat passengers and online gaming.
Research firm Gartner predicts 60 million connected cars by 2020 and 220 million in the following four years. 5G will provide the one gigabit per second (Gbs) bandwidth needed to support that with a capacity 1000 times higher than 4G. It will be faster too, at around 70Gbs compared with the average UK broadband connection of around 36Gbs.