Vauxhall is rolling ever faster towards a future of exciting and very different products, the standard bearer of which is its brand new GT X Experimental electric concept, in which Autocar has had an exclusive first test drive.
This is no ordinary concept. It clearly shows the fresh face of future Vauxhall and Opel models, created in a new era of quick-acting creativity, kick-started just over a year ago by PSA's acquisition of the two venerable former General Motors marques.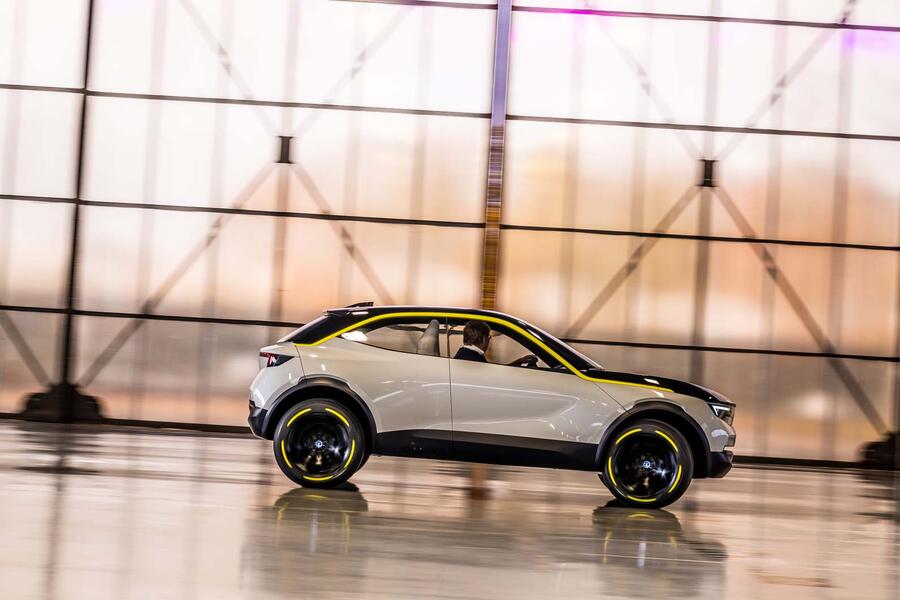 The GT X features a plethora of new design features that have already been tested in secret on cars of all types and sizes – not just the GT Coupé and GT X Experimental we've seen already – to ensure that they can be the basis for the product line-up of a full-line manufacturer.
Small wonder, as our latest meeting with the GT X in a giant aircraft hangar showed, that this multi-million-pound concept is treated by its reverent handlers as if it were made of gossamer and gold. And that it is often accompanied on its travels by the company's British-born design director, Mark Adams, who explains its significance better than anyone.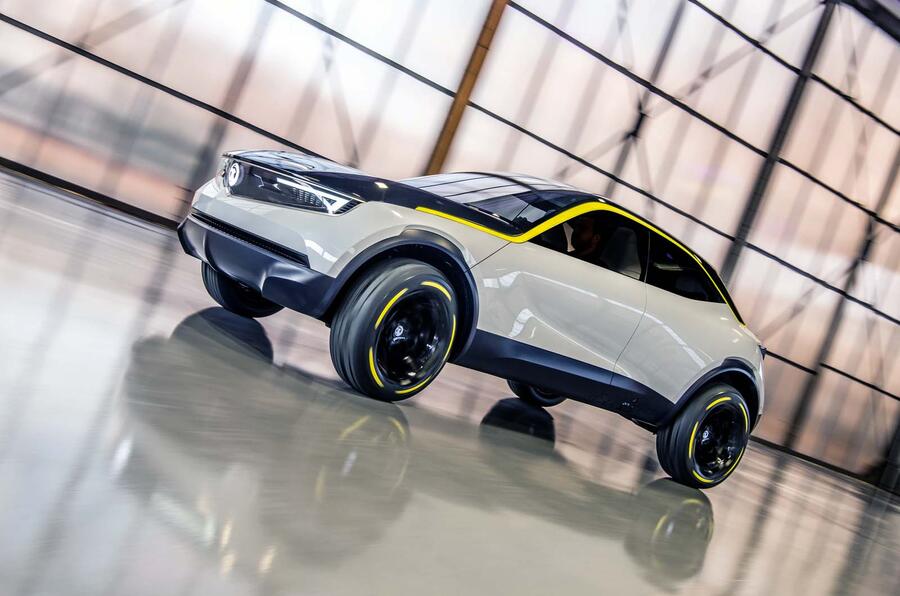 "Don't think of the GT X as a production car," says Adams. "It's more important than that. We call it a brand manifesto – a representative of our design vision for the company's whole portfolio."
Production proposal or not, the company's Russelsheim-based designers chose one of today's most relevant model types for the GT X Experimental, a B-segment SUV, because such models are selling out of their skins all around the world, with no sign of a let-up. This one is just over four metres long, the same size as the current Vauxhall Corsa. It is designed to use a new, all-electric skateboard chassis and features a 50kWh battery that, in production, would give it performance and range similar to that of the latest Nissan Leaf.
As I approach the car to drive it, the ideal nature of the skateboard becomes obvious. Although it's an SUV, clearly higher than a saloon, it looks petite and shapely, because its front-drive mechanicals are more compact and easier to package than those of a piston-engined car.