It was January 1973. Sideburns were big, shirts were tight, cigarettes were sexy and motorsport was ballsier than a team-sports convention in a soft play area.
Sure, the UK was still suffering from the extreme trauma of having Little Jimmy Osmond's Long Haired Lover from Liverpool at number one for almost a month, but we had things to look forward to. David Bowie would release Life on Mars as a single, Jackie Stewart would win his third Formula 1 championship and rallying's pinnacle series would become known as the WRC for the first time.
The inaugural FIA World Rally Championship was the making of Alpine-Renault and its strikingly beautiful Alpine A110. Of the top 10 cars in the first WRC rally – set in Monte Carlo, naturally – six were Alpine-Renault A110s.
The only other protagonists that punctuated Alpine's domination over that year included the BMW 2002 Tii, Saab 96 V4 and Datsun 240Z, but there were only two other cars that could really worry the Alpine: the Fiat 124 Abarth Rallye and Ford Escort RS1600.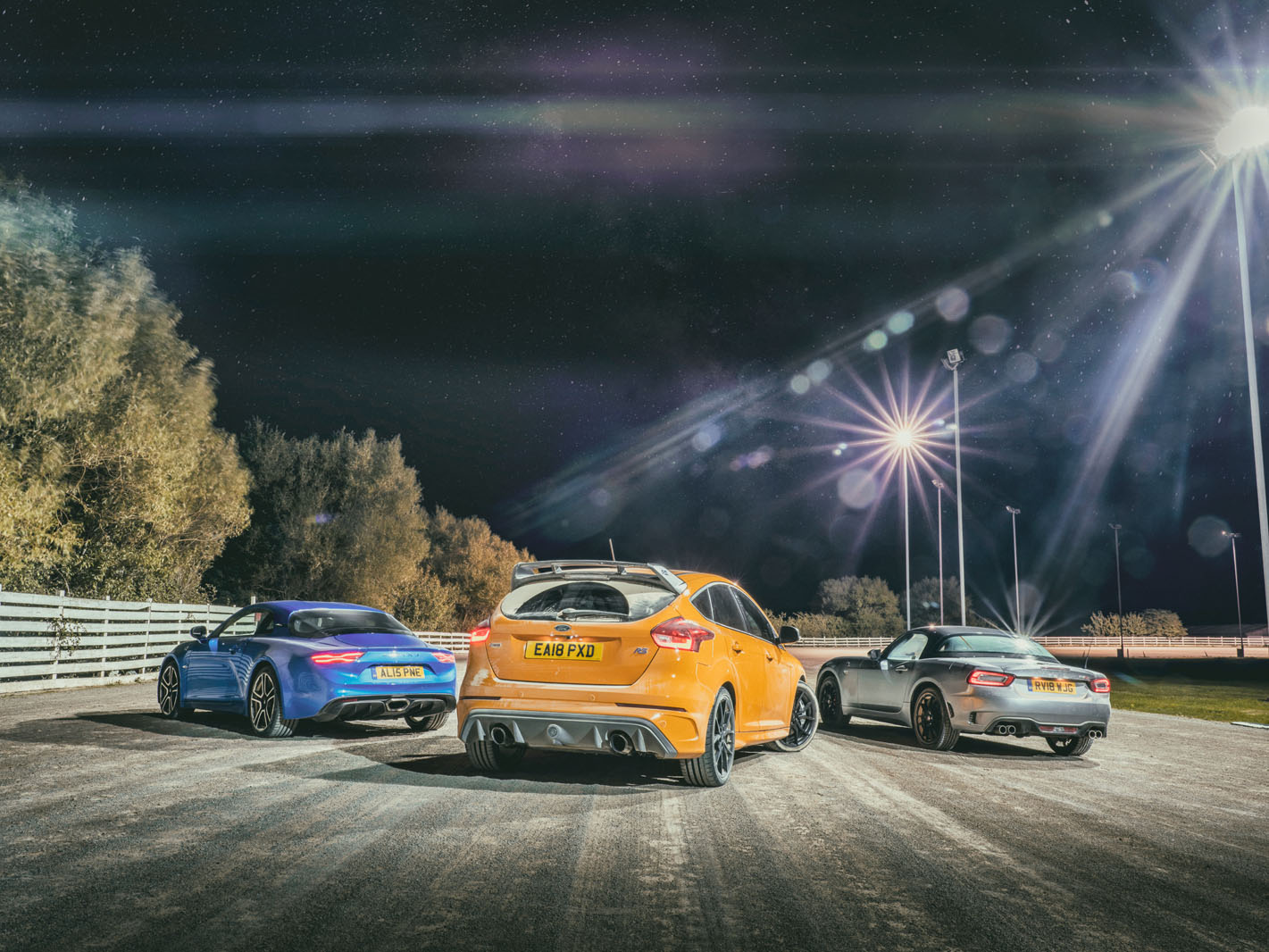 Day 1: Great Orme
It's the Ford I'm dwelling on most as I stand looking down the snaking coastal wall of Marine Drive on the Great Orme peninsul which will host one stage of this year's Rally GB.
The DNA in the modern, road- going successors to those three 1973 WRC cars is easily traceable to that fabled era of motorsport, but none has undergone the dramatic morphosis that the Ford Focus, née Escort, has had. It sits here in limited Heritage Edition – huge, orange and brutalist next to the slimline silhouettes of the Alpine A110 and Abarth 124 GT.
Put a 1973 Escort next to the 2018 Focus RS and Marvel Comics would be impressed at the transformation. It was, in fact, the Escort RS1600 that proved untouchable even to Alpine in the British WRC round in 1973. And having experienced the way today's Focus RS Heritage Edition charges down Marine Drive as if the next corner has personally offended it, I'd put money on it being the fastest of our three rally-derived stooges today too – certainly over most real-world terrain – despite the Alpine's identical 0-62mph time of 4.5sec.