Displacement-defying frugality? Given Mercedes-Benz is, at time of writing, amid the ordeal of recalling nearly a quarter of a million cars by order of the German government, you might be surprised to learn we're not talking about electronic 'defeat devices' here.
This article was originally published on 7 July 2018. We're revisiting some of Autocar's most popular features to provide engaging content in these challenging times.
What we're actually contemplating is less nefarious. That's because with the CLS 450, its integrated starter- generator betwixt straight-six engine and nine-speed gearbox is said to improve not only performance but also economy. It's a defeat device, all right, but only if your foes are lethargic throttle response and redundant combustion at a cruise.
In one form or another, such 48V mild hybrid systems are destined to become commonplace in the near future. Mercedes' EQ Boost set-up is relatively new to the brand, having only seen action in the Mercedes-Benz S-Classprior to this third-generation CLS. In the 450 driven here, it feeds an additional 184lb ft into the driveline under hard acceleration, then allows for engine-off 'coasting' when you come out of the throttle at a canter.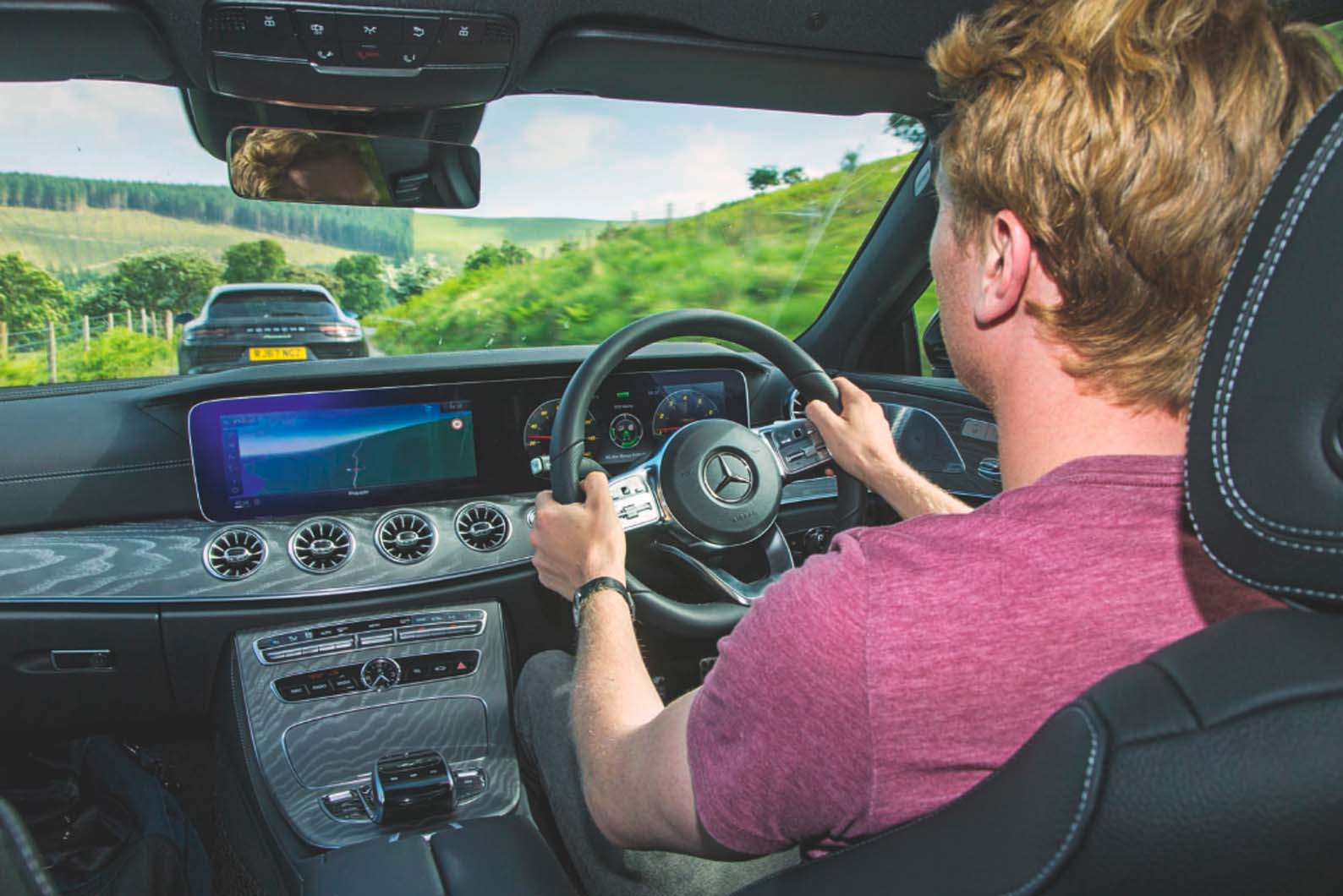 This particular approach is designed to make the car more versatile as a whole, although manufacturers get to pick their battles. In the Audi SQ7, for instance, Audi deploys a 48V system specifically to drive a compact electric supercharger that mitigates turbo lag. Bentley needs the extra voltage to actuate a pair of active anti-roll bars in the Bentley Bentayga SUV – useful when you have 2.4 tonnes to manage.
Meanwhile, Volkswagen, Peugeot, Volvo et al see the technology as a quick, affordable, reliable fix in making petrol an attractive mass-market alternative to ostracised diesel. Every car thus outfitted is also able to power more general features such as the air conditioning and complex safety systems more efficiently than is possible with lower-voltage systems, leaving a greater proportion of the engine's exertions free to fling you down the road.