The Dakar Rally has long stood at the pinnacle of off-road motorsport challenges, earning a reputation as the world's toughest motor race, challenged only by the Isle of Man TT for brutality and the World Rally Championship for its test of endurance.
These days, the threat of terrorism has driven it from Africa to South America, but it is no less of a challenge for it. This year's event began on 6 January and concluded on 20 January, covering 5600 miles – half of them at competitive speeds – from Peru, via Bolivia and into Argentina. The longest day involved more than 550 miles of driving, the longest competitive section was 310 miles. Competitors had just one rest day.
The event produces a raft of iconic images every year, but this year one in particular has stood out, of South Africa's Giniel de Villiers, a winner of the event in 2009, and German co-driver Dirk von Zitzewitz bursting through a sand dune in their Toyota Gazoo Racing SA Hilux. Here, in de Villier's own words, is the story of the picture.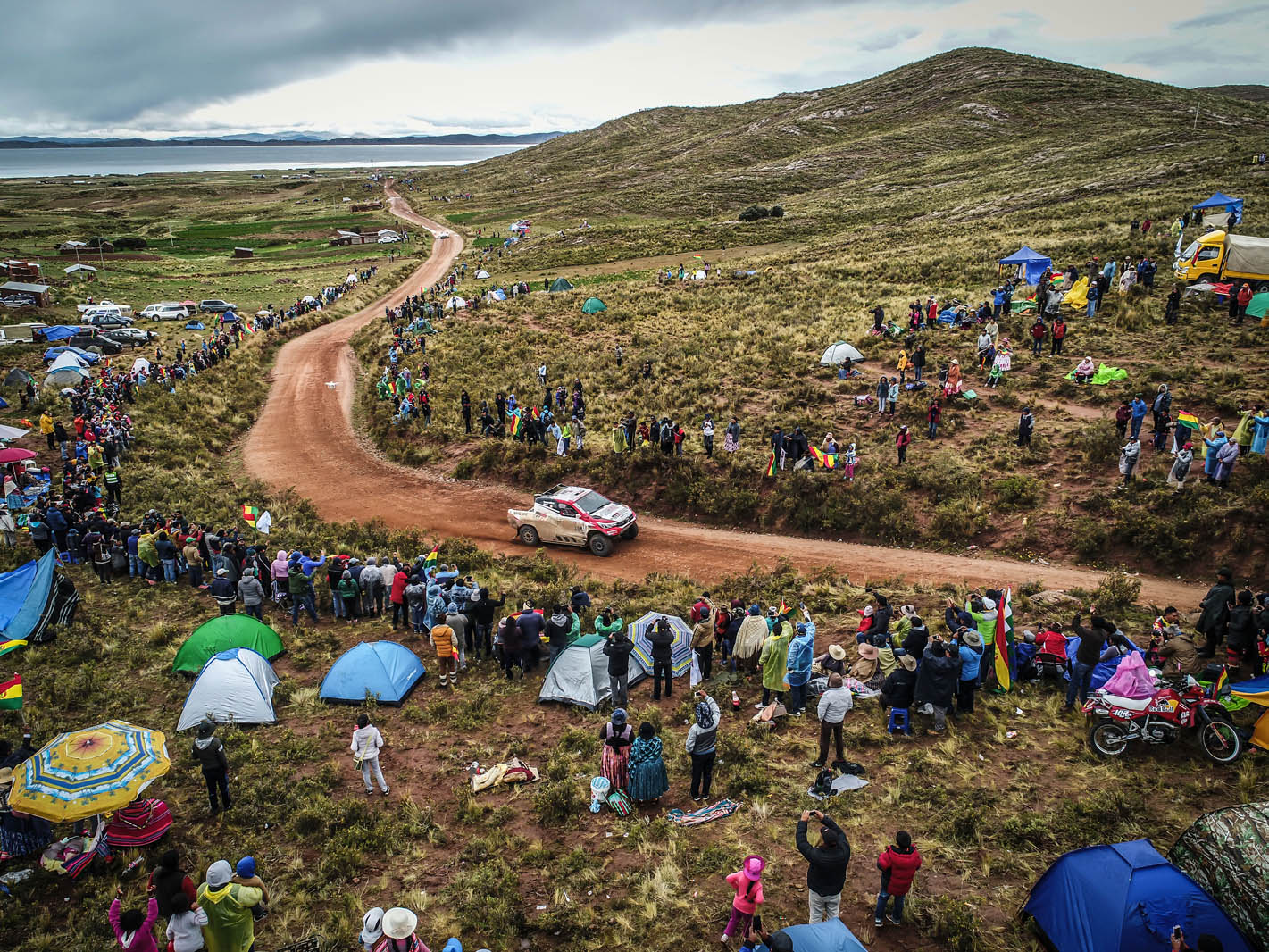 SAND SURFING:
"We drive through the dunes all the time. We call it surfing, because the key is to stay on top of them, not sink in. All dunes are different sizes, different shapes, some have holes in, some don't. In this particular shot we went through a hole and then up the other side again. The Toyota Hilux caught some sand on its nose and shot it forwards, creating the cloud that the photo caught us in. In the car, in truth we hardly noticed – this sort of thing happens all the time."
CAN'T SEE, CAN'T GO:
"There's a big difference between being in a dust cloud and not being able to see. In the car all your senses are heightened. It's intense. You listen to the engine, your navigator and so on. If you've driven on the road with your wife telling you to slow down, you'll relate!