It has been a decade since the Ford Focus last claimed the title of Britain's best-selling car - and the new fourth-generation model has every chance of repeating the accolade.
To see what it has to compete with, we've assembled quite the welcoming committe for the new arrival: eight hatchbacks from well-known volume brands we believe could give it some serious competition. Our task: to discover which is 2018's best new family hatch, when gathered around a common £22,000 price point, and propelled by similarly powerful petrol engines.
Yesterday we narrowed the field from nine to four, seeing the Peugeot 308, Vauxhall Astra, Seat Leon, Kia Ceed, Honda Civic all fail to make the final face-off.
On to the sharp end of this exercise, then – to be contended by a couple of cars whose progression to this stage regular readers will have probably seen coming several miles off, but also a couple of cars whose presence might just surprise you.
Another surprise, at least as far as this tester is concerned, is that the Kia Ceed isn't among them. When we road-tested the Kia just a few weeks ago, it felt like a car that had taken several big steps up and might hold its own in competition with the hatchback segment's elite. But group-testing new cars will always confound you and challenge your preconceptions. And when it came to the crunch, the best of this bunch were just too good for the Kia – and not just for the Kia, it should be noted.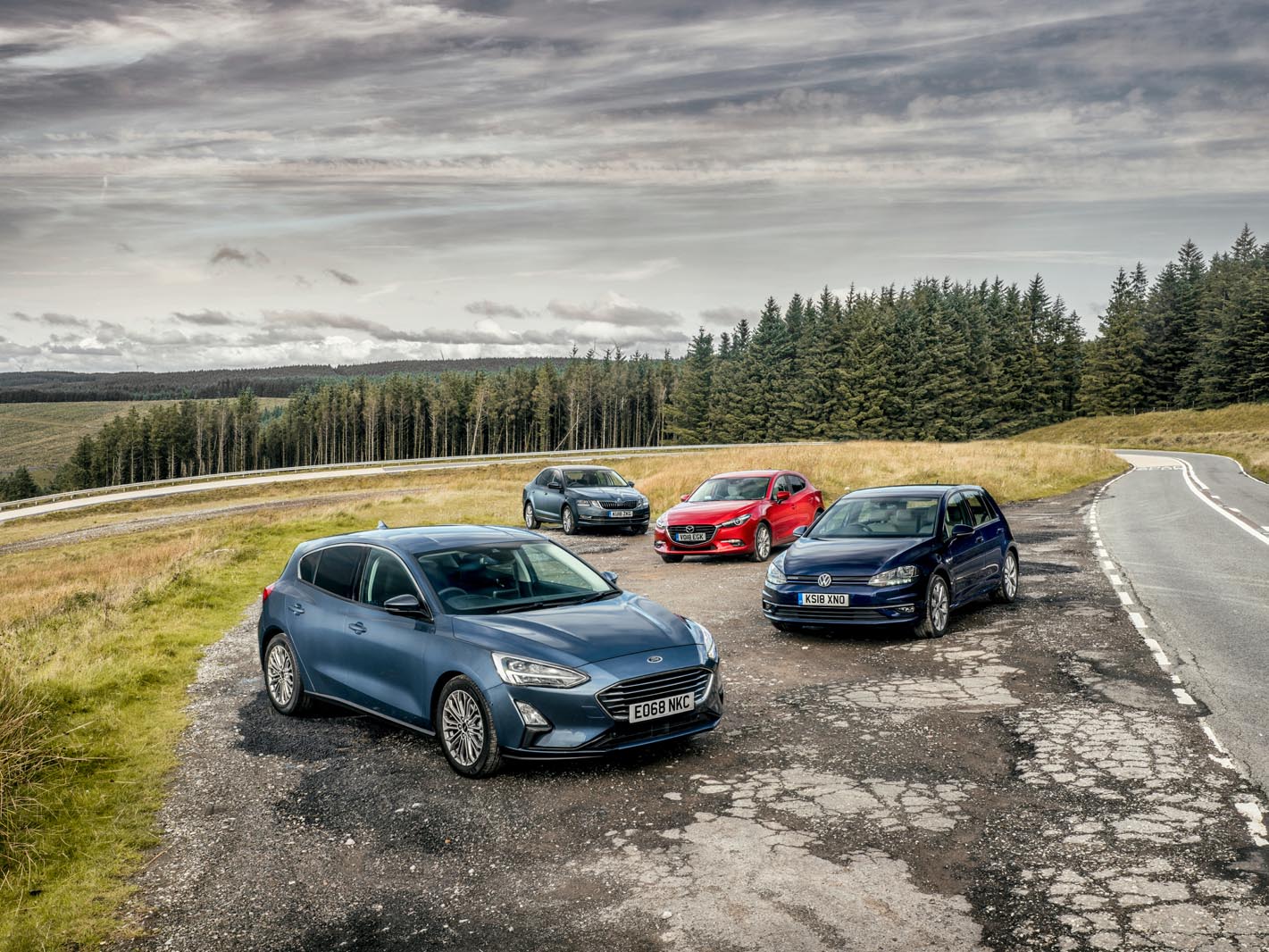 If you're expecting this to descend into a couple of discrete twin tests rolled into one, don't be so sure: the new Ford Focus, Mazda 3, Volkswagen Golf and Skoda Octavia aren't so easily separated. Theseare cars which, over a day's driving, gradually assemble an ownership case that's quite different from each of the other's, and one strong enough that it could easily make it the right buy for any Autocar reader.