If there could ever be such a thing as a car designer's car designer, then Frank Stephenson is that person. Over the past three decades, he has designed Ferraris and Fiats, Minis and Maseratis, and now he's at work on an entirely new form of transportation: a jet-electric vertical take-off aircraft built by a German company called Lillium.
At some point in the 2020s, you'll be able to hire it like an Uber for short-haul journeys such as Heathrow to Piccadilly. The idea, says Stephenson, is to "move journeys from the ground into the sky".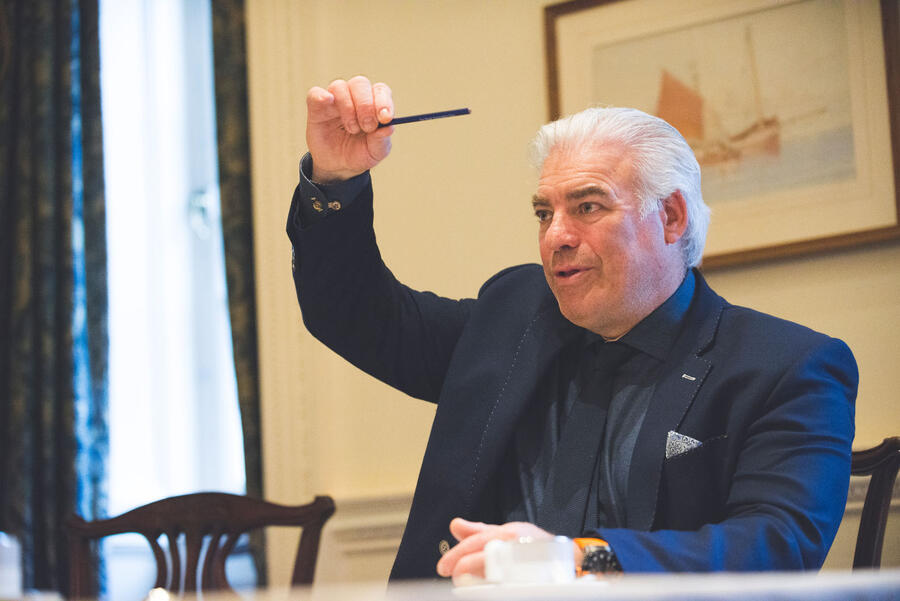 Not that cars are finished, or anything like it. Stephenson is most famous in the UK as the designer of BMW's recreated Mini – the car launched in 2001 whose towering success continues – and when we meet in central London, he spends a large part of our time together sketching a proposal for an electric city car after the photographer rather airily asks him to "draw something".
It soon emerges that Stephenson draws all the time; for him, it's a cross between recreation and a creative release. Others of his age (he has just turned 59) have long since moved to design management, rarely picking up a pencil and spending their days directing others. But for Stephenson, the job has always entailed direct creativity. "I've never been able to resist getting my hands dirty," he says. "I draw without thinking. It's my hand that seems to do the work. Other designers work this way too. Whatever comes out, comes out."