This is the challenge: redesign the Evoque to accommodate the electric motor, battery pack and control systems of a plugin hybrid drivetrain, meet stiffer crash regulations, carry more equipment and offer more rear-seat room and a bigger boot. And all this within the same footprint.
True, the first Range Rover Evoque is hardly the world's smallest car, but that's an awful lot of extra kit to find room for, never mind teasing out some extra space for back-benchers and luggage. So why stick to exactly the same dimensions and make the task harder?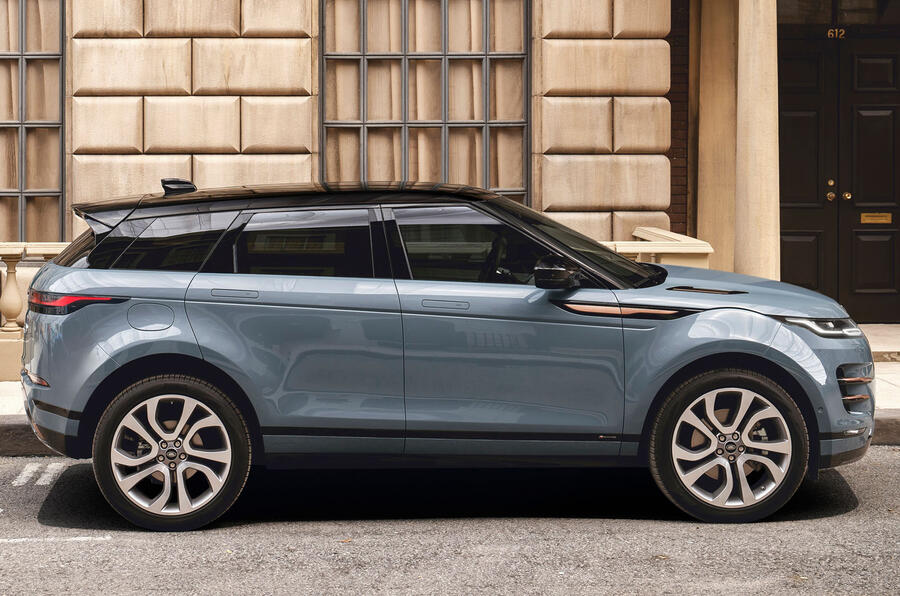 Because Land Rover's market research established that owners of the original Evoque were adamant that it should not get any bigger. In fact, the new Evoque doesn't occupy exactly the same volume of space as the old (it's 1mm longer at 4371mm, 10mm wider at 2100mm, 14mm taller at 1649mm and its wheelbase, which has no effect on the footprint, of course, is 21mm longer at 2681mm). But it's very close. 
How, then, did Land Rover set about finding the extra cubic centimetres to accommodate these requirements? The process starts, explains vehicle package manager Christophe Sacré, with 'a statement of intent'. Which is effectively a list of packaging wants majoring on visibility and internal space. They include preserving the driving position but lowering the steering column so that you're arranged much as you would be in a Range Rover Sport, improving the visibility of the bonnet's corners, parking the wipers out of sight, improving visibility around the door and interior mirrors, and maintaining or bettering visibility to the rear. In accommodation terms, the objectives were to preserve the original's front seat space, increase rear room and enlarge the boot, which also had to look visibly bigger. 
To understand how all this was achieved, we're in Jaguar Land Rover's cave. It's disappointing as rocky undercrofts go – just an ordinary room in the Gaydon G-Dec technical centre with a large screen at one end, smaller screens to the side and an ageing Evoque seat mounted on a metal podium. 
The magic has yet to come: it's 3D and requires the wearing of special glasses or goggles. And goggle you will when you travel through the guts of an Evoque. You can see a sectional slice of its Ingenium engine as if a guillotine had opened it up, you can strip the car to a bare floorpan and swivel it every which way, you can inspect the lie of every hose, wiring conduit and fixing, and superimpose the new Evoque onto the old, in any area you like, to see how they compare spatially. Individual components are coloured, and with the expert pointing and shooting of an electronic gun, you can assemble or disassemble an Evoque piece by piece.