For a snapshot of how the British motor industry has grown in the past quarter of a century, look no further than the range offered by Land Rover in 1989, just before the Land Rover Discovery was launched.
Back then, dealers had just two products to sell: the farmer-friendly Land Rover Defender and the swanky Range Rover, the pair positioned so far apart as to be almost comical.
The 2017 Land Rover Discovery has been revealed – read more here:
Things couldn't stay like that, and they didn't. The gap has been filled over the years until today it contains four models that last year shared most of Land Rover's sales of 425,000 units. But, truth be told, the whole move began with the launch of the Discovery, which has since sold just over a million copies.
Twenty-five years ago an air of expectation surrounded Land Rover as spy pictures gave fuzzy details of a mysterious new 'leisure' model codenamed Project Jay. Launching a third model seemed a bold step for a company still recovering from the upheaval of nationalisation (1975) and privatisation (1988), but in world terms Land Rover was actually years behind the game.
The Japanese, who understood world markets better than anyone, had been expanding sales of their Mitsubishi Shoguns, Patrols, Land Cruisers and Fourtraks. Partly because of these, and helped by a growing US vogue for lifestyle 4x4s such as the Ford Bronco and Chevy Blazer, a demand for softer off-roaders was growing in Europe.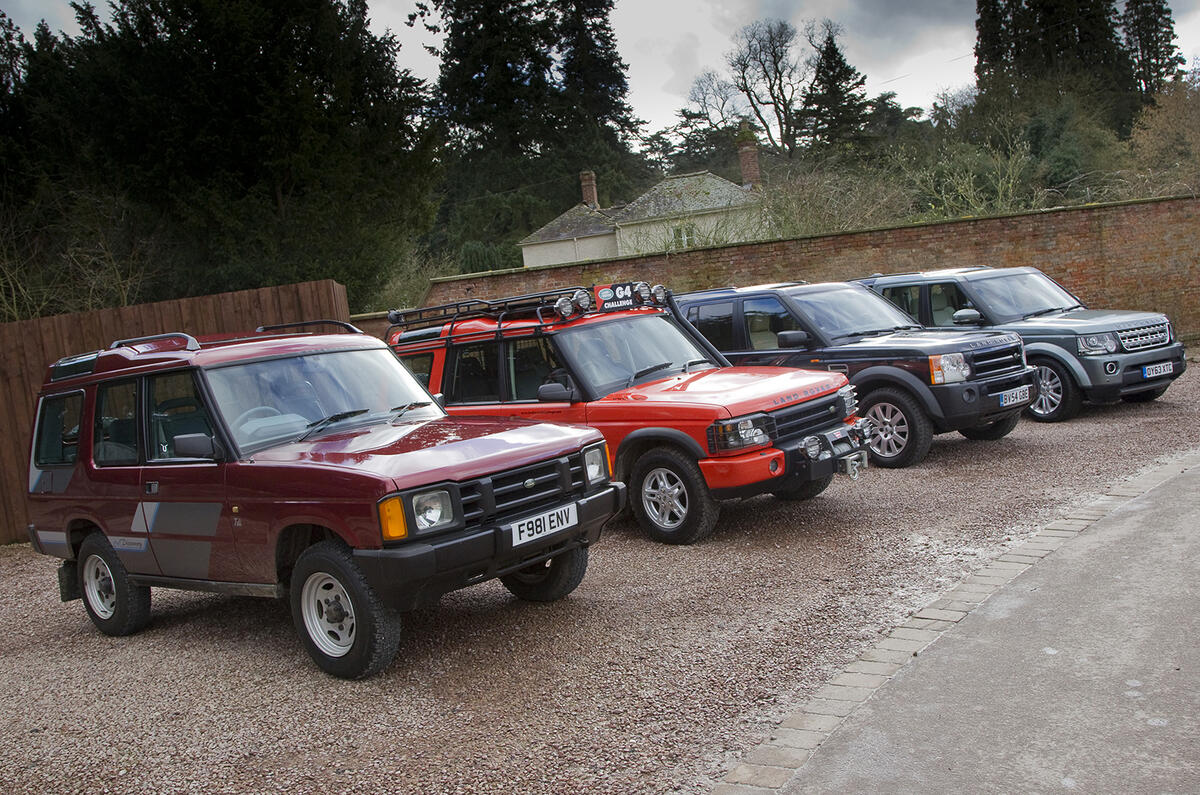 Between 1983 and 1988, sales of 4x4s expanded from 80,000 to 200,000. The figures look paltry now, but they disguised a four-fold increase in demand for leisure off-roaders, and by the mid-1980s even the preoccupied management of Land Rover had spotted the trend.